My Creative School
My Creative School is a joint initiative between A New Direction and The Education Commission, now in its second year.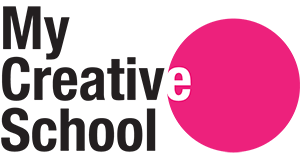 About the My Creative School programme
Working collaboratively with networks of primary schools across London, the programme is designed to investigate how we can effectively embed the arts as drivers of powerful learning experiences.

The exploratory process, funded by Paul Hamlyn Foundation, aims to unlock potential for teachers' practice, pupils and the wider school community.
My Creative School offers a new model for relationships between artists, arts organisations and schools and aims to:
Read the executive summary of the 2016-17 evaluation
The 2017-18 programme
The My Creative School Teachers and Creative Practitioners have come together to share plans for their Creative Catalyst Projects that will be happening in all 9 schools from January onwards. Each of our schools' Creative Catalyst Project will experiment with new creative approaches to support the school in moving towards their chosen School Development Priority.
This year we are supporting 9 schools across 3 boroughs and will be sharing the learning generated widely in autumn 2018. Find out more about each school's Development Priority and Creative Catalyst Project below.

Bromley
Croydon
Kingston
We are delighted to partner with the Education Commission to deliver this project.
The
Education Commission
is the body responsible for 172 schools (primary, secondary and Sixth Form Colleges) on the southern side of the Thames River to the English Channel. This network covers 13 local authorities including Outer London (Merton, Sutton, Croydon, Bromley, and Bexley) and South East England (Kent, Medway).
For more information on the programme, please contact Chloe Osborne, Creative Producer for My Creative School mycreativeschool@anewdirection.org.uk

---