A New Direction's work is rooted in the character, history, stories and qualities of London. We are a part of a network of place-experts across our capital, working to bring together individual narratives to tell the story of the whole; how local places connect and interact to create the complex, dynamic city we call home.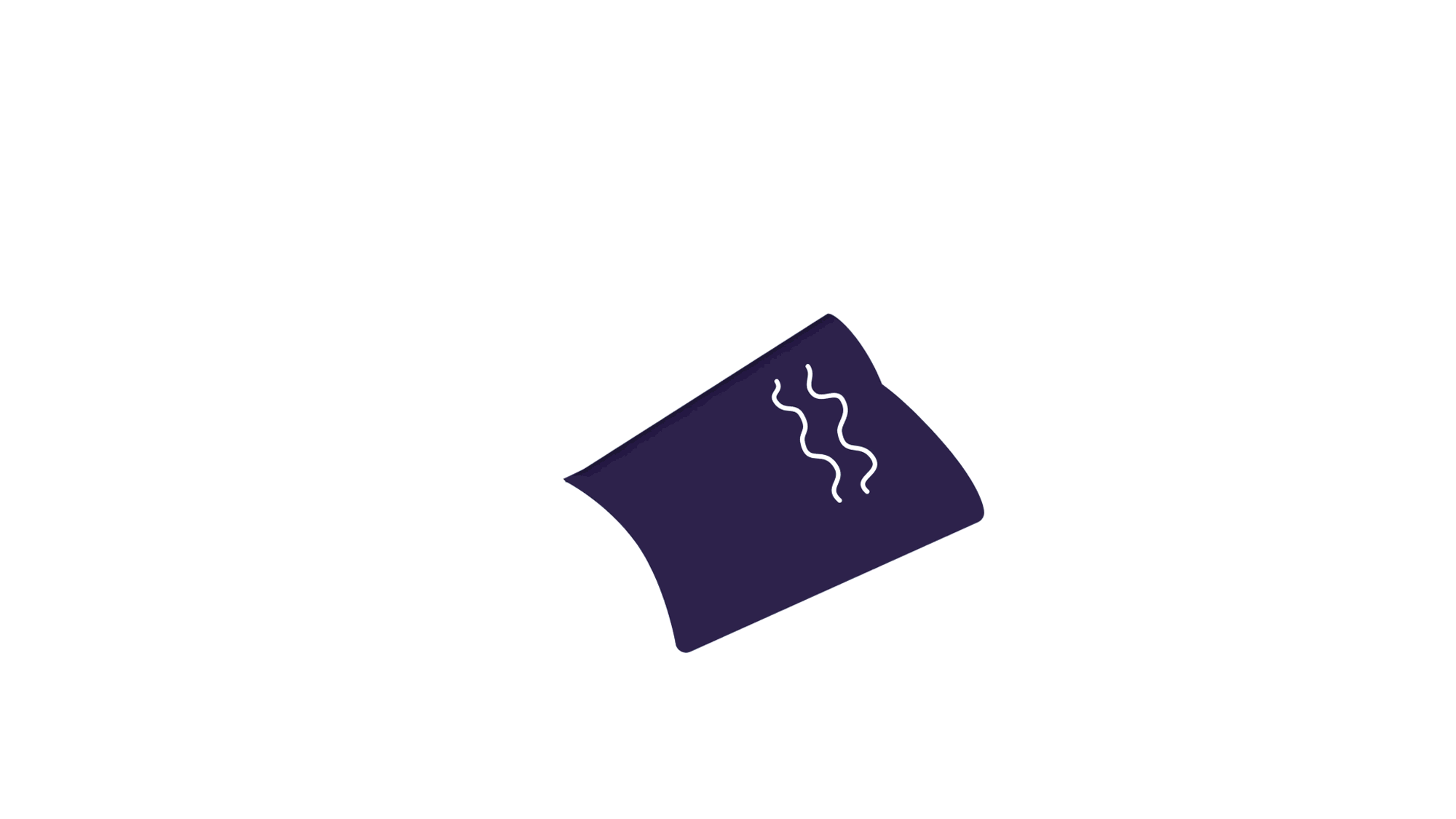 A New Direction has been involved with a number of 'place-based' initiatives over recent years, including our work with London's Cultural Education Partnerships and our partnership investment programme, Challenge London. We have worked closely with Creative People and Places and are a lead partner in The Good Growth Hub in East London, enabling strong creative employment opportunities for young people living in the boroughs surrounding the Olympic Park.
We have supported partnership working from Hounslow to Havering and Bexley to Brent, and have collaborated with committed local leaders in the cultural and education sectors, local government, industry and employment and young people's provision.
In this strategy, we draw together these experiences and informative contextual data to share some of our thinking and learning about approaches to place-based work in London. We have consulted with our stakeholders from across sectors – including teachers, young people, and creatives leaders – to define seven guiding principles which will inform our place-based work in the future.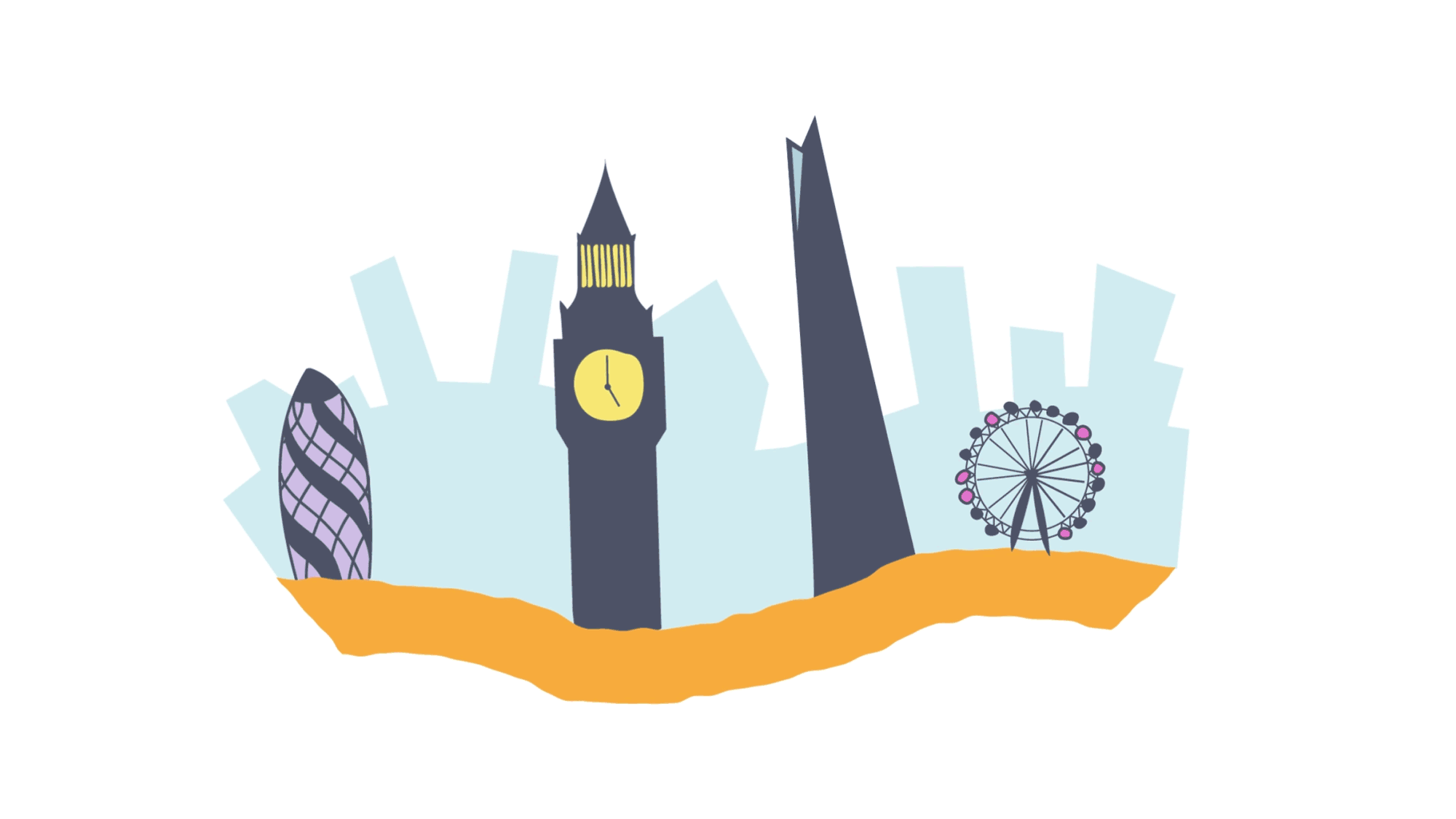 We are excited to share this strategy with you and continue our journey supporting local place-based work to help all children and young people achieve their creative potential.
The illustration below is an articulation of the seven guiding principles of the Place Strategy. You can view and download the full strategy below.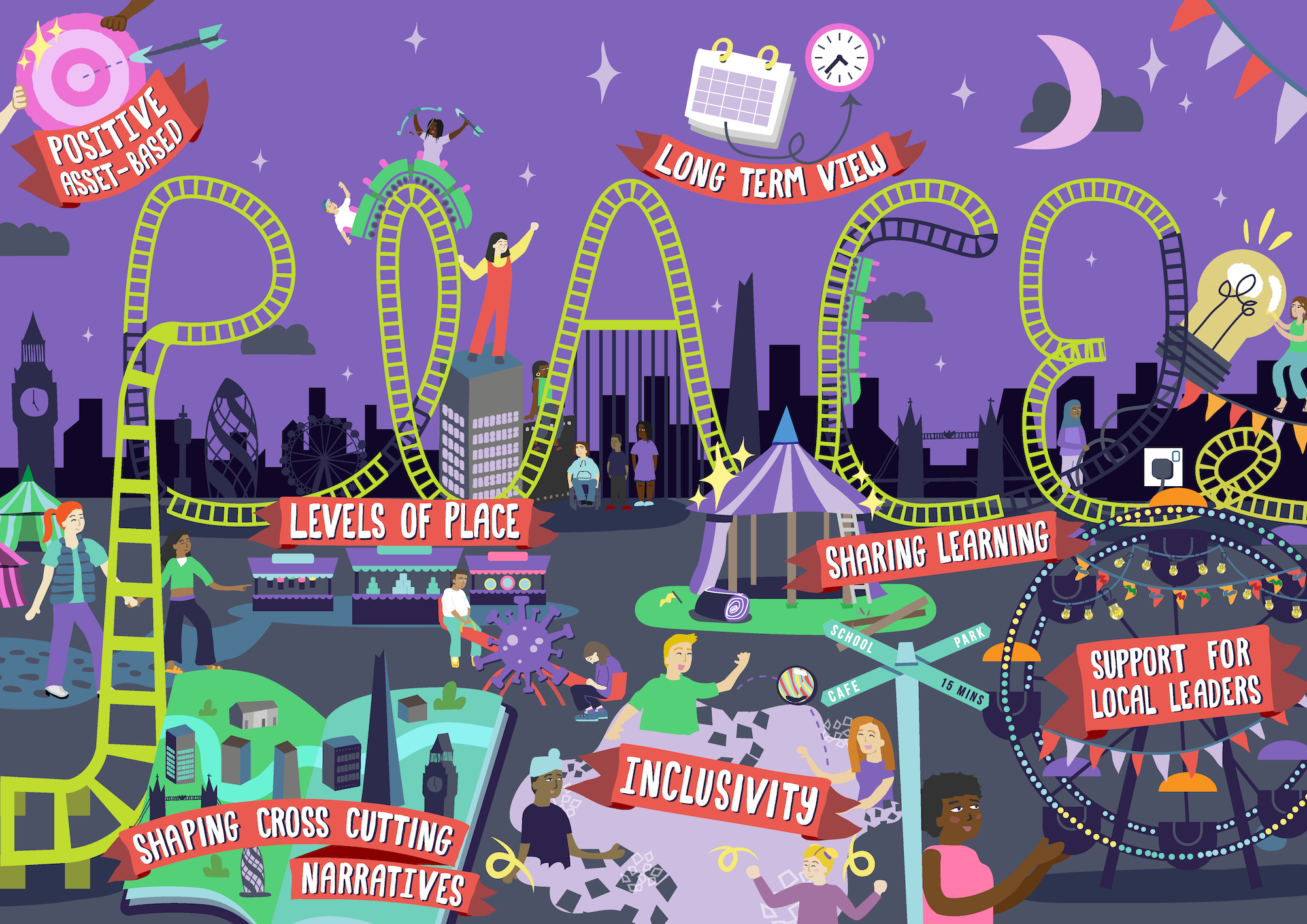 ---
Download the Place Strategy
---
This strategy has informed A New Direction's Partnership Investment Plan for 2022-23, including our Transition Fund and Cultural Leadership Action Research Programme.
Please contact Hannah Newman or Jack Redfern with any questions, or to find out more.