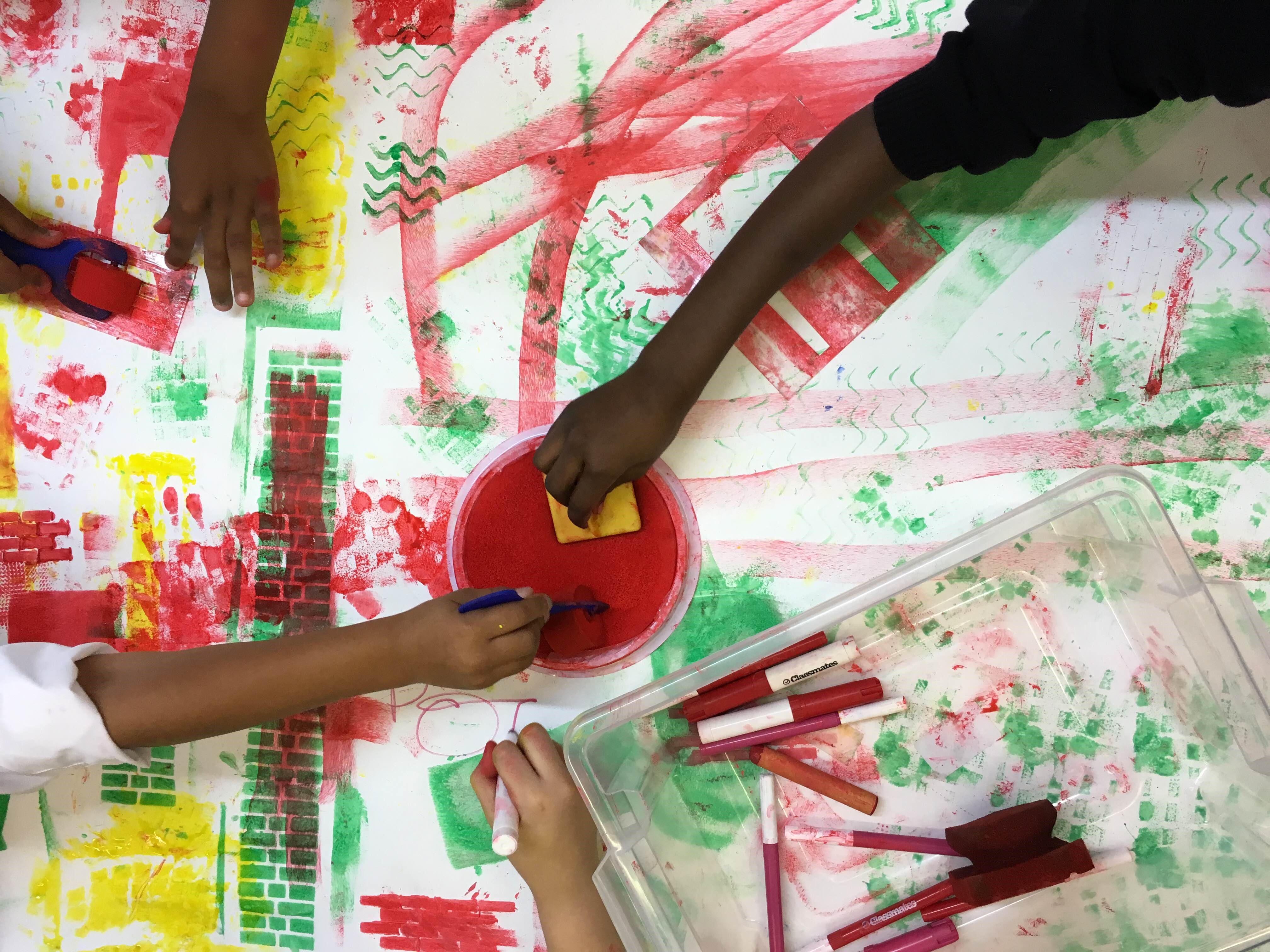 At A New Direction we work to make sure every young Londoner has a creative childhood. The London Cultural Education Challenge responds to six themes our research has shown to be critical to this ambition. Through the programme, we aim to lever significant new resources for the sector, support new partnerships for the delivery of cultural education and enable high quality opportunities for young people.
Of the five new investments, three projects are new to the Challenge and will join seven initiatives already receiving investment. They have each responded to our focus for this round on 'place' and will bring together developers, housing associations, cultural, education, youth and public sector partners to work together in their area.
In Hillingdon, Uxbridge College are working with SEGRO and Barratt London, as well as education and local authority partners to explore the heritage of Hayes in a time of significant local development. Young people will reflect on the shifting identity of their place, contributing to a multi-media resource.
The Institute of Contemporary Arts will work in partnership with Peabody Housing and Kingston University. A year-long programme will engage young people focussing on opportunities in Croydon and Thamesmead with additional work across London.
Finally, Lewisham Education Arts Network will work with Phoenix Housing Association and a number of local cultural partners to coordinate opportunities in Bellingham, the site of the renovation of the Fellowship Inn, making sure everyone has the opportunity to take part.
As well as these new initiatives, we're delighted to announce that two projects who are already part of the Challenge, Creative Croydon and Cultivate, will extend their work to March 2018 with additional investment from A New Direction.
In total, A New Direction will contribute £900,000 through the Challenge. Each £1 is matched by £1 from partner organisations, bringing the total investment to £1.8million. To date around 250 organisations and 3,000 young people have been involved.
We're really looking forward to these projects getting going in April and will be sharing progress and updates during the year. You can find more information about all the work which we're investing in here and via our newly launched interactive map. Please do have a look and get in touch with us if you're interested to hear more.

---
Picture credit: 'Powered by Imaginaton' workshop with St George's Primary on behalf of Battersea Power Station, September 2016. Photo by Susanne Buck.