Cultural Education Partnerships
A New Direction supports Local Cultural Education Partnerships in London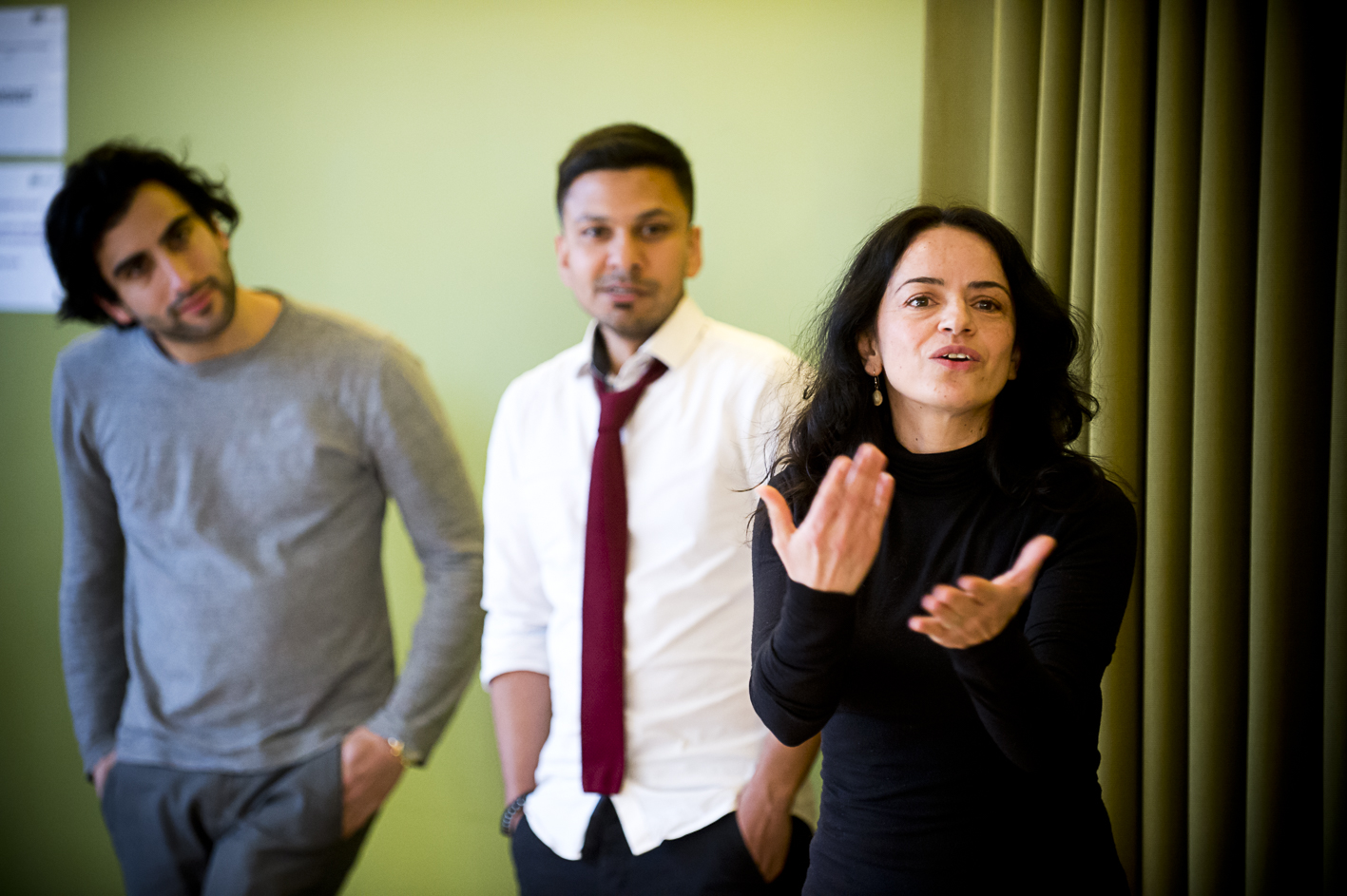 The national, Arts Council driven Cultural Education Challenge asks art and cultural organisations, educational institutions and local authorities to come together to drive a joined-up art and cultural offer locally, to share resources and bring about a more coherent and visible delivery of cultural education through Cultural Education Partnerships.

By 2020, the Arts Council aims to establish at least 50 Cultural Education Partnerships nationally, to improve the alignment of cultural education for young people, in places where this is most needed. They will be modelled on the three successful pilots of local Cultural Education Partnerships in Great Yarmouth, Bristol and Barking & Dagenham.
A New Direction supports Cultural Education Partnerships across London - find out more about some of them below.
Barking and Dagenham Cultural Education Partnership

The Barking and Dagenham Cultural Education Partnership (CEP) was established as one of three national pilots in 2013. It is led from Barking and Dagenham's School Improvement Service. The group have the following priorities:

Improving Cultural Leadership in schools, including establishing community leadership through Cultural Lead governors on school governing bodies, who then work with Cultural Leaders in school

Celebrating and accrediting Children's cultural achievement, including Arts Award, Arts Mark and establishing the expanding INSPIRE festival across the borough

Improving and clarifying the pathways into the Cultural and Creative Sector for those for whom Creative Industries are their future


Aims

For all children and young people in Camden to have access to a wide range of high-quality cultural opportunities

To enable children and young people in Camden to have the tools to develop personal, social and technical skills through creative participation

To find ways of helping children and young people access opportunities to progress into a career in the creative and cultural sectors

To work with teachers and school leadership teams – including governors – to help them to better understand how creative opportunities can support school priorities across the curriculum.

To support the cultural sector to connect and collaborate with schools in the most effective way

Making connections and building partnerships

Through a brokerage model, Camden Spark present schools' improvement priorities to creative and cultural organisations to encourage schools and providers to co-design a project that is led by school need. They also work hard to improve access to the fantastic arts and cultural offer in Camden and London.

Background

Camden Spark was conceived by Camden Council and The Roundhouse, in its capacity as an Associate Bridge organisation. Camden Spark is being driven by trustees from A New Direction, Camden Centre for Learning, Camden Schools Led Partnership, Camden Music Service, Camden Arts and Tourism, The British Library and Regent High School.

Camden Spark is Camden's Cultural Education Partnership, and was formerly known as Camden Cultural Commissioning model (CCM).




Our aims:

To celebrate, share and pass on our diverse cultural heritage
To enable children and young people to develop their cultural identity and their own artistic language
To contribute to their development and achievement
To enable children and young people to contribute to the cultural life of their communities and of Croydon

The journey so far:

We carried out two youth consultation studies which led to the formation the Croydon Youth Arts Collective (CYAC), a group of young arts ambassadors for the borough. We formed the Croydon Local Cultural Education Partnership in order to come up with ways to respond to what young people have been telling us.

CYAC are at the heart of the partnership and are a mechanism through which young people's wants and needs for cultural education can be voiced and shared.

Creative Croydon is steered by Croydon Music & Arts and the council's Youth Engagement team.

Click here to find out more about the Croydon Local Cultural Education Partnership

Click here to find out more about the Creative Croydon programme

Get in touch with the Croydon Local Education Partnership

Tweet us: @CroydonMusicArt

Email: musicandarts.education@croydon.gov.uk

Phone: 020 8681 0909

---

Photo Description and Credit: A member of the Croydon Youth Arts Collective presents at a youth-led debate in the Council Chamber about 'the Future of the Arts in Croydon'. Credit Katharine Leedale

The Lyric Hammersmith and their partners are leading the development of a cultural education partnership for Hammersmith and Fulham.

The partnership has been set up to ensure a creative cultural childhood for all children and young people in Hammersmith and Fulham and was unveiled at the Lyric's annual Arts and Education Conference on the 2nd November 2017.

The Lyric is now in their fourth year of a unique partnership with nine arts organisations; Tri-Borough Music Hub, Dance West, NEBT – New English Ballet Theatre, TEAFilms, Musiko Musika, Action on Disability, Zoo Nation, Amici and Turtle Key. These organisations have supported on the delivery within the pilot year.

During the pilot year of the partnership, Hammersmith and Fulham's CEP are undertaking an Arts Award programme, supported by Trinity College and A New Direction. This project which has worked with eight schools has allowed schools to explore different art forms within their schools and has engaged over 450 students within the borough.
Please note: many of the partnerships are newly established, and we are working towards bringing you more information as their work develops.
How can we support your Cultural Education Partnership?
A New Direction can offer support for Cultural Education Partnerships in a number of different ways. We're keen to offer support that is right for your programme and situation, so please do get in touch with us to talk about how we might best be able to help.
We can offer the following to all Cultural Education Partnerships in London:
1:1 meetings with our team to discuss your ideas and ambitions
Attendance by a member of the A New Direction team at your CEP meetings - to introduce, for example, the CEP concept, or share data and context. You can find examples of the data we hold in our Place Strategy
Connected Network attendance: opportunities to meet others working within Cultural Education Partnerships and hear case studies about 'place-based' partnership work
The Connected Lab: peer learning opportunities with a specific focus in local partnership working for cultural education
An introduction to our Powerful Partnerships Resource Library: a collection of tools, resources and case studies we've found useful in this work, and that your partnership can use in its development
Specific advice about how Artsmark can support your partnership's ambitions and connections with schools
Ideas for how Arts Award can support accreditation for young people involved with your work
A New Direction also support some Cultural Education Partnerships through Challenge London, our partnership investment programme.
If you are not currently involved in a Cultural Education Partnership but are interested in developing one, joining our Connected Network is a good starting point.