Through Challenge London we are investing £1.1 million in cross-sector partnership work between 2018 and 2022, to move towards our ambition of all young Londoners being able to develop their creativity and play an active part in the culture and heritage of the city.
Challenge London investment is only made against 100% match investment, so for every £1 we invest, we ask a partner investor to contribute another £1, doubling the pot.
The illustration below is an articulation of the programme themes we hope to approach through Challenge London over the four years of the programme.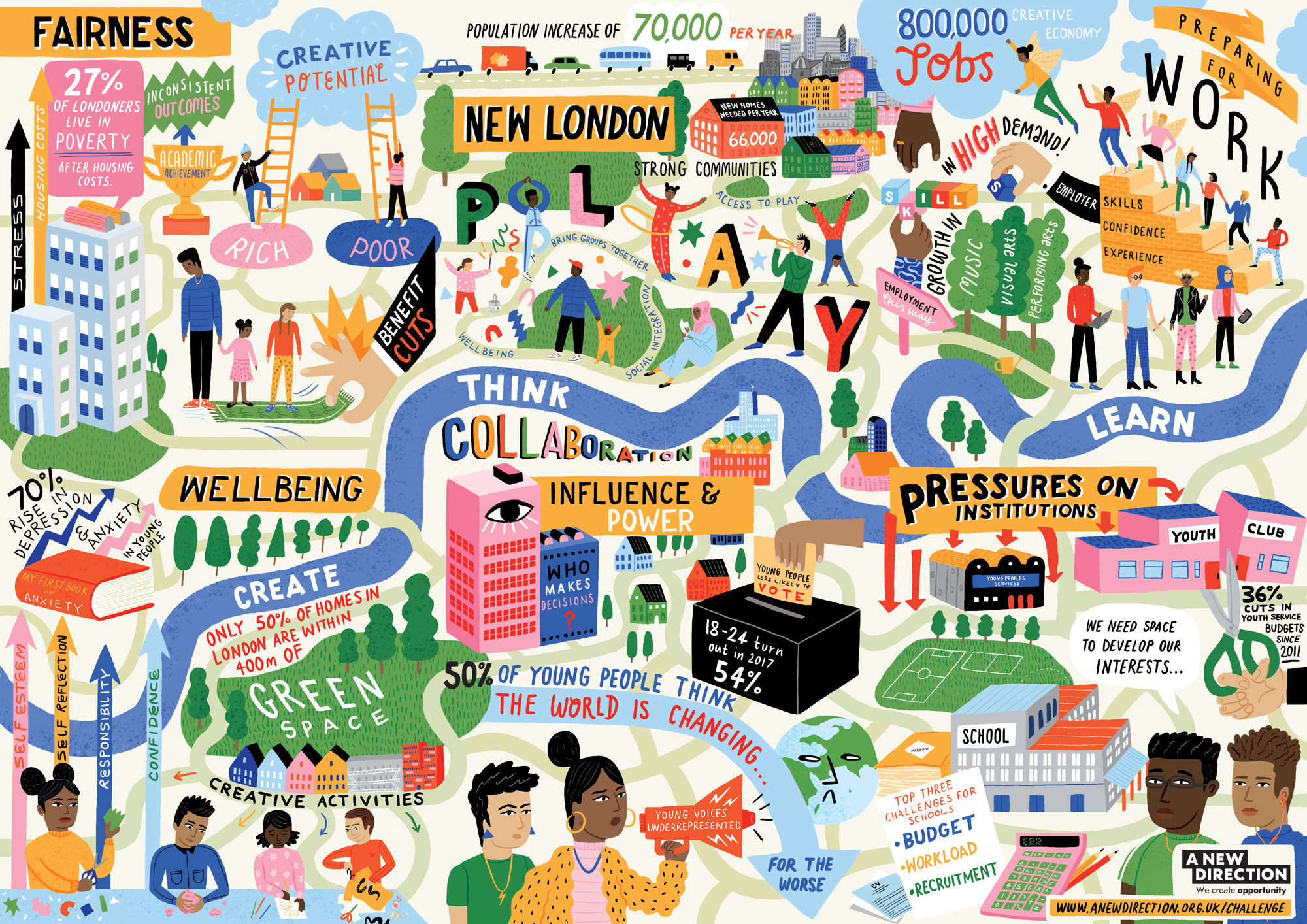 Click here to download and enlarge the Challenge Map