All pupils face reductions in the creative curriculum and enrichment opportunities, with certain groups of children and young people suffering disproportionately. Haringey Creates is a Local Cultural Education Partnership working closely with Haringey Education Partnership, Haringey Council, cultural partners and schools to address unequal access to cultural opportunities through a co-ordinated response. Through this work, the partnership aims to galvanise existing strengths and align with stakeholders to create a lasting legacy and improve outcomes for children and young people.
Haringey Creates aims to support young people to take ownership of cultural provision in their borough and influence decision-making. Many partners have their own youth forums and youth boards who advise on the key themes of fairness and wellbeing, as well as communications and digital strategy. The aim is to provide children and young people with a platform to shape programmes, perform and express themselves. The partnership is also working with the Primary Art Teachers Network (PATN) to give primary school children a voice.
Fairness
Haringey Creates are:
Working dynamically to define what creative and cultural entitlement for all

children and young people

looks like, and then putting a framework in place

to deliver on our aims

R

epresent

ing the education sector

on

the

Haringey Culture Board, developing a

borough-wide

strategy for cultural provision

to enrich the curriculum at all

k

ey stages

Working with young people from

early years

to those trying to access the labour market

Strengthening our relationships with alternative provision and learning from best practice in SEND education

S

ignposting

young people

to careers in the creative industries

and looking to support them into these careers
Exploring ways to support Haringey's

BAME Achievement P

ledge

Developing quality assurance for all creative provision including a co-ordinated approach to Safeguarding

Working with

Artsmark as a vehicle to increase fairness and opportunities for long-term partnerships.
W

ellbeing
Haringey Creates will:
Explore b

est practice in digital engagement activities that speak to the creativity and imagination of teachers and

children and young people

Deliver

annual networking event

s

, building on the success of

HCEP's inaugural event

in 2019

Curate a

schools event in one of our arts venues

,

showcasing Haringey's talent and connecting families and communities across the borough
Challenge London investment from A New Direction: £25,000 over 15 months
This partnership is also receiving Challenge London Legacy Funding.
---
Contact
Hannah Newman, Strategic Lead, Haringey Creates
Email: hannah.newman@haringeyeducationpartnership.co.uk
Twitter: @HaringeyCEP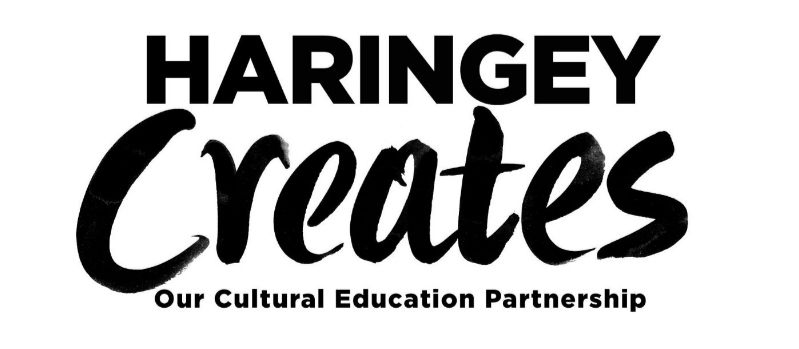 ---
Image: Alexandra Palace's Wild in the Park Summer Creativity Camps exploring traditional urban art forms in a natural setting. Photographer Simon Leigh.