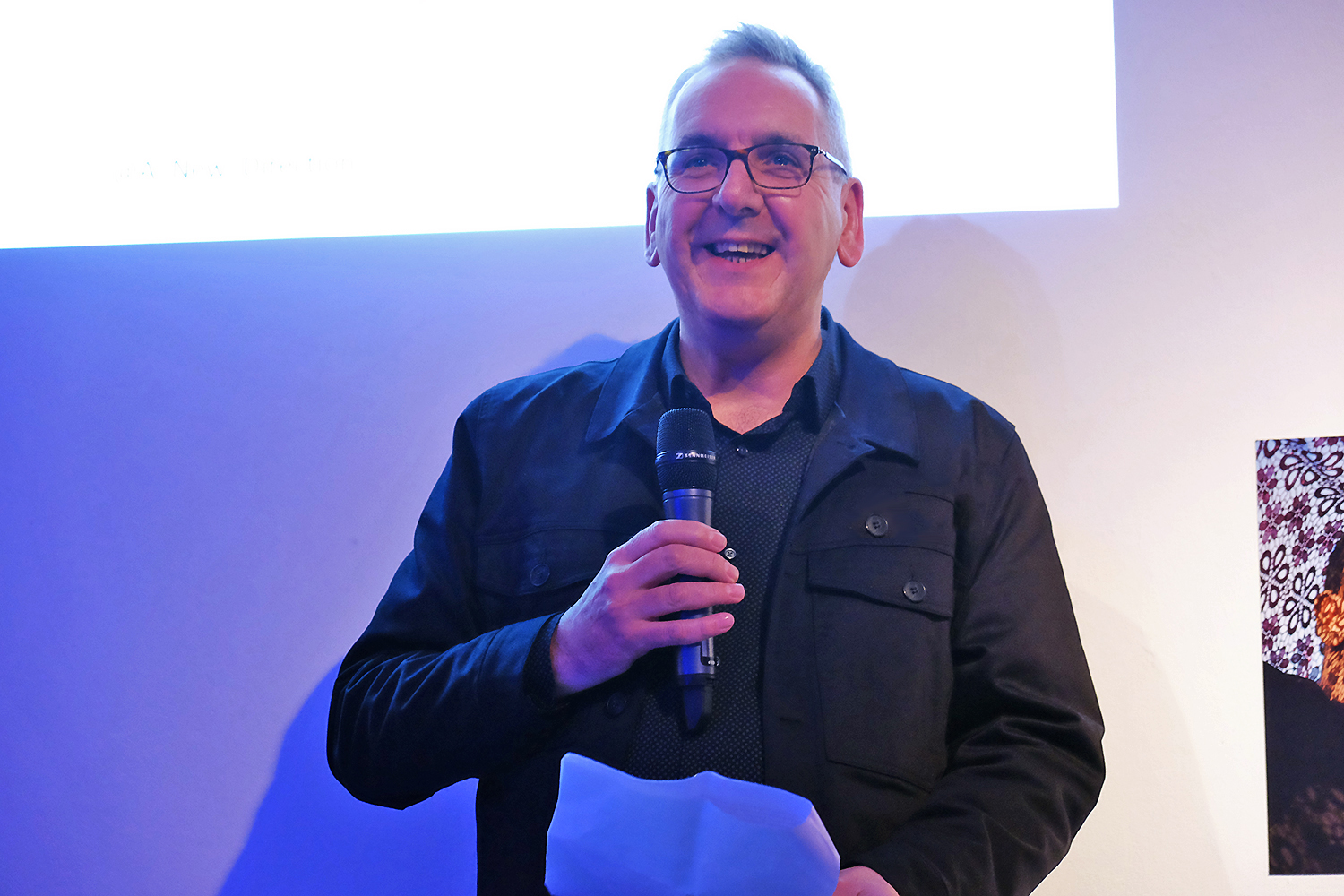 A New Direction is a London-based non-profit generating opportunities for children and young people to unlock their creativity.
What do we do? We bring people together - people who care about the young people of the capital - to make more and better opportunities happen for them, building new connections, designing new programmes, constructing new partnerships, creating better access and finding solutions to challenges.
And we do it well.
Last week (Thurs 22 Nov 18), staff, trustees, friends, colleagues, partners and funders, and many of the young people we have worked with through our Create Jobs programme, convened at Protein Studios in Shoreditch to mark A New Direction's 10th Anniversary. The event was an opportunity for us to celebrate all that we've achieved over the past decade, look to the future and what lies ahead, and to say publicly (because we rarely do) that we're still here because we do what we do well, we make things happen - and we do it with passion and a drive to make things better for all young Londoners, and those that work with and support them in these often challenging times.
Since setting up A New Direction back in 2008, our values - creativity, equity and trust have remained consistent from the start.
Creativity is part of being human – perceiving the world in new ways –turning new ideas into a reality. We believe it is the right of every young person to have a creative childhood, a creative education and the opportunity to work in the creative sector.
We set up as a non-profit in 2008. At the time we were part of Creative Partnerships, the largest ever initiative focussed on creativity in school - the learning, knowledge, relationships and body of work we created then are embedded in who we are and what do.
We live in one of the greatest cities in the world, a hub of creativity and opportunity - but London is not an equal city. Opportunities are not equally distributed and over the last 10 years we have seen this inequality grow. London is not an easy place to grow up, learn, get a job, but we believe that when we align our extraordinary assets, resources, and intelligence we can change this, and access to creativity and culture can be fairer.
Over the last 10 years there are many things we have been involved in – we have made a lot happen in London - our Challenge London programme, Artsmark, Arts Award, and the partnerships we have created - to our work on the London Curriculum, the first London Young Poet Laureate, Strong Voices, My Creative School, Culture Mile, and recent work with the Eastbank partners.
It is a privilege to be a Sector Support Organisation for Children and young people in London - we have navigated a complex and challenging task which we now own and are delivering well. Leading this work for Arts Council England in London is a responsibility which we take very seriously, and we are grateful for their investment since the outset.
Schools currently face significant challenges in sustaining and protecting their creative and cultural offer -we have grown our work with school leaders through the Cultural Leadership Community and our network of 'Advocates' – and are building an army of extraordinary practitioners through peer learning.
I am particularly proud of our work in outer London.
The research we have commissioned on preferred learning styles, My Culture My London, Cultural Ecology work continue to be useful and relevant.
Working with Service Children's Education and children of the armed services in Germany, Cyprus and Gibraltar was a personal highpoint. I am hugely proud of our work with young people with disabilities. Our work around the Olympics – Welcoming the World, the Biggest Learning Opportunity on Earth, All Eyes on Us.
And of course Create Jobs. We have created an exemplar and award winning flagship employment programme that grows every day creating real jobs for emerging new talent - 100 creative jobs a year - a force of energy and opportunity within the organisation. Through the programme we are delivering energising and innovative programmes such as Flipside, Digital Pipeline LDN, Creativity Works, STEP and New Museum School. Thank you to LLDC, Mayors Fund for London, Berkeley Foundation GLA and Department for Work and Pensions for their continued support on funding these programmes, and to all of the extraordinary employers we are working with on this important programme.
To do all of this requires energy, passion and drive.
We are fortunate to have a fabulous, generous board led by Professor Maggie Atkinson.
And of course I work with a great team - a committed group of hardworking, loyal, imaginative, feisty individuals who are good at what they do, funny and so incredibly patient, particularly with me.
Now to the next 10 years...
The next 10 years promises to be as busy as the first 10. We will be moving to a new home next year. We have a large-scale programme that we start delivering in Brent for London Borough of Culture in the spring and of course there is the Tate Year 3 project – the largest piece of work we have ever been involved with. In the two months since we launched the project, we have recruited over 1,200 schools to participate. Steve McQueen's aspiration to create a portrait of London's 7 year olds has caught the imagination of London's schools – and gives us all hope that the challenges creative and cultural education currently face are not insurmountable.
Thank you to everyone who has made the past 10 years possible, and we look forward to working with many more of you over the coming decade.
---
Photographs from the past 10 years
This photographic collection celebrates 10 years of A New Direction. We would like to thank our funders, and the thousands of partners, organisations, schools and importantly, the hundreds of thousands of children and young people who have benefitted from and contributed to our work over the past decade.