Artsmark Award
Artsmark is recognised nationwide as an accreditation of quality arts provision in schools. Artsmark schools review and develop their offer to ensure that arts and culture play a vital role in whole school improvement.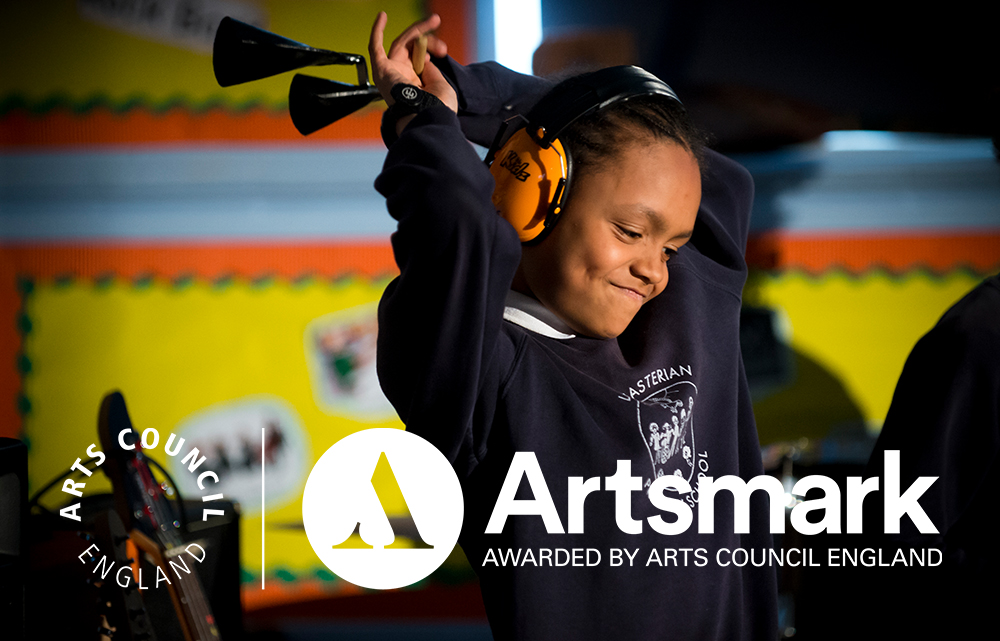 Artsmark has changed. Forward-looking, with a focus on development, the new award aligns your arts and culture provision with whole school improvement. The new process enables you to:
Review and develop your offer whatever your starting point

Ensure that arts and culture play a vital role in your whole school improvement.

Thinking of applying?
When you register for Artsmark you automatically become part of a network, with access to support sessions from A New Direction, designed to help you at all stages of the Artsmark cycle.
So far, over 300 London schools have started their Artsmark journey with us and we are ready to support yours through the process too.
Is your school thinking of applying for Artsmark?

Has your Artsmark award expired?

Click here to register for Artsmark
Is Artsmark for you?
Come along to one of our free Discover Artsmark Sessions to find out more about how it all works.
How to register
Register directly on the Artsmark website, it only takes a couple of minutes.
Development days
Once you have registered, you will be invited to a Development Day.
Further support
If you are already on your Artsmark journey, we are offering sessions on developing your action plan, evaluating impact and completing your paperwork. The emphasis of these peer learning Support Surgeries, facilitated by A New Direction, is sharing and collaboration.

Artsmark supporting documents

Celebrating Artsmark schools
Find out more about schools that have received their Artsmark Award

'Creativity and the arts has always been at the heart of all that we do at Comber Grove Primary. The journey to achieving Artsmark status has allowed us to celebrate the many enriching activities that already happen at our school and has opened up our eyes to many more creative opportunities.'

Richard Dax (former head teacher) - Comber Grove Primary