My Culture, My London
A piece of ethnographic research taking a closer look at Young Londoners' relationship with arts and culture.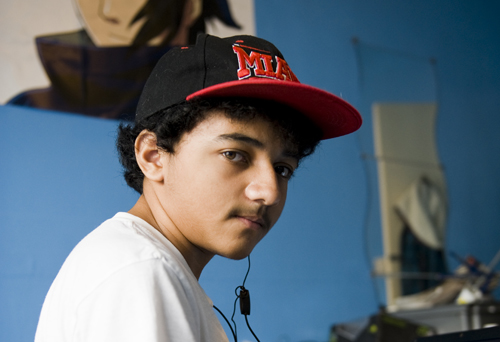 AND's Young Londoners' survey, the focus of last year's research programme, helped us uncover a number of key patterns in young people's participation in arts and culture in London. It gave us an overview of how socio-economic background, geography, education and working status as well as parental influence, affect participation.
This year, our enquiry into what governs young people's decision to engage with arts and culture continues. We are delighted to be releasing the findings from a piece of ethnographic research into the lives of 20 young Londoners. It is a rich and vivid account what young people's relationship with arts and culture is like on a day to day basis, their perceptions of London as a cultural city and the deeper motivations that are at the heart of their engagement.
Culminating with the detailed portraits of eight Londoners, the research gives texture, colour and a deeper perspective on many of the findings from our previous research. It also opened our eyes to some of the things that a survey alone can't tell us…
Download My Culture, My London Research Report
(You might also like to read this blog piece by AND's Caterina Violi, in which she explores some of the findings in more detail)
We would love to hear what thoughts the report sparked in your head. If you are from the cultural sector and you are interested in getting involved in the conversation please get in touch with Caterina Violi
Back in November 2013, our My Culture My London research found that there is a range of deeper factors driving young people's decision to engage that go beyond price, lack of time and lack of information about what is available. However, knowing more about the nature of these factors only cracks half the code – what is key is working out how to turn this knowledge into implementable ideas. And that's where we found ourselves thinking about the next steps for My Culture My London.