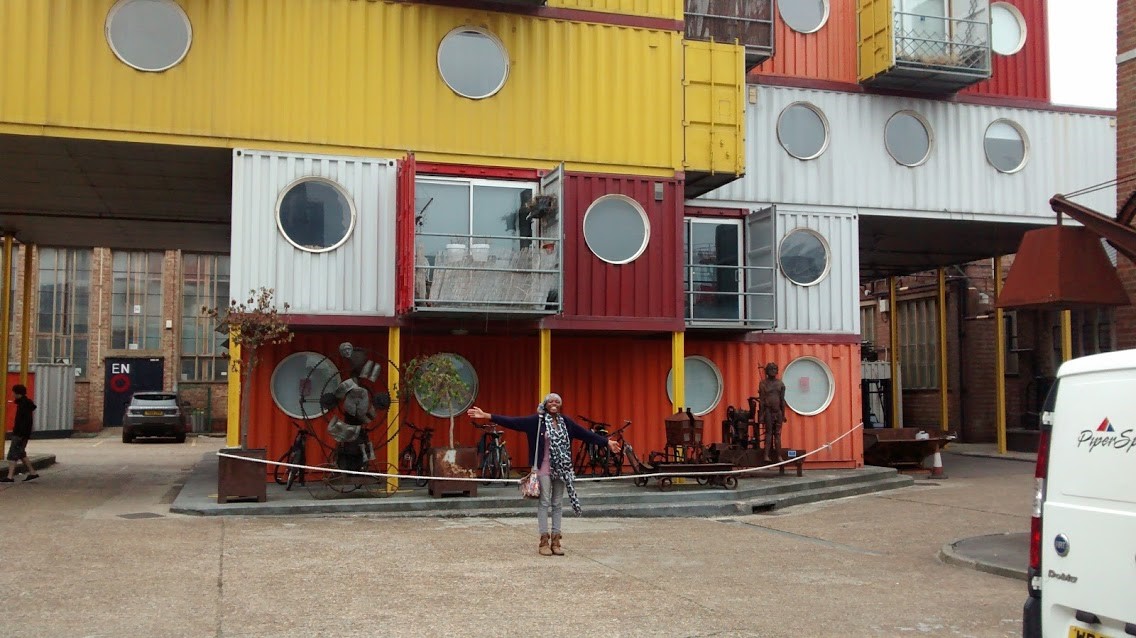 Picture: Me at Container City, Trinity Buoy Wharf, during Open House's 2016 event- personal experience inspiring research ideas.

My name is Chloe and I'm a third year Geography BSc student. For 1 month, from July to August, I had an exciting internship with the Westway Trust charity, revolving around cultural regeneration of Ladbroke Grove.
The site has a rich heritage, with London's Notting Hill Carnival being held there every August. I had an insightful experience learning about the different urban design interventions which can be used to playfully animate the under-utilised, disconnected spaces situated beneath the Westway Flyover. On top of this, my role as an advisor within the London Cultural Education Challenge opened me up to a plethora of unexpected opportunities…
A bit of background on the Westway Flyover: after 6 years of construction, The Westway Flyover, opened in 1970. The motorway, extending from Marylebone in Central London to Acton in the West, was constructed to minimise traffic congestion around the Shepherd's Bush area. Despite increasing the connectivity between these two places, lots of people residing in the North Kensington area were concerned with the project's environmental impacts - excessive noise and air pollution. Its long-term social effects, fragmenting and displacing communities, were also noted.
In 1971, the North West Kensington Amenity Trust, now known as Westway Trust, was established, taking ownership of the space as compensation for these adverse impacts. Local residents have been empowered, now controlling how the space is utilised and managed.
Throughout my internship, I learnt that the empty, static spaces beneath the flyover have a lot of regeneration potential and that a diverse range of unique, creative uses can be incorporated into these spaces, increasing the social and economic vitality of the area.

In my first week, I had a series of tours around Westway's 23 acre site. This was great considering that I love exploring and getting lost in the urban fabric of an area! A five minute walk down Thorpe Close from Westway's offices leads you onto Ladbroke Grove's dynamic, colourful Portobello Road Market. Crossing Portobello Road, still walking parallel to the Westway, you will stumble across Acklam Village, a grassroots entertainment venue consisting of a live acoustic performance space, a cinema and rustic gallery area. Further following the meanders of the Westway, getting closer Westbourne Park Station, you will discover an urban skatepark tightly slotted between the concrete pillars supporting the section. More recently, innovative uses the flyover's confined spaces for activities such as filming, especially at night time, have also been promoted. This tour helped me to encapsulate the potential of the area and also identify current challenges of the urban design – i.e. lack of signage, limited accessibility and the poor connectivity between the different areas.

During my internship, I researched different socially sustainable and cost-effective ways of revitalising Thorpe Close (a section of Westway's route) – whether this may be through hosting small scale street fairs, turning the linear pathway into play street, greening the urban fabric or livening up the aesthetics of the space with graffiti art. I gained inspiration from new pop-up installations in London including POP Brixton, Shoreditch's BOXPARK, Container City in east London, and creative workspaces like Artworks Elephant. More importantly, I gained inspiration from with my own experiences travelling through this expansive city. With regards to this task, I also looked at how shipping containers (as their easy retrofit and upcycle) can be used for different permanent and seasonal uses. Selecting the right tenant mix was another thing which required thorough research, especially considering the contested nature of urban regeneration.

In my second week, I had the opportunity to take part in community consultation with a range of stakeholders including local residents, grassroots activist groups and landscape architects, regarding the regeneration the local green space, Portobello Green. I truly loved Westway's emphasis on delivering an informal, but highly interactive and engaging workshop. Talking with the public, I grasped the importance and value of inclusive regeneration in mitigating the negative impacts of the Westway flyover.
Towards the end of this week, my excitement and anticipation built up for the Trust's annual Portobello Green Summer Festival. At short notice, I was asked by one of the staff if I wanted to be social media and communications assistant for the event. Already my internship started to get more interesting! Turnout in the consistently sunny weather was high and the atmosphere was buzzing, with visitors from neighbouring antiques, vintage clothing and street food market stalls stopping by. The event really reflected the essence and unity of the community.

Last year, Westway Trust's received funding from A New Direction for its #Culture Makers programme. On my third week, I had the privilege of gaining an insight into the programme and was invited to one of the Culture Makers' meetings. In the meeting, each young person discussed the focus of their projects, which ranged from intersectionality, race, class and identity, to challenging societal perceptions of Somalian Culture. Some of the Culture Makers also highlighted their inspirations – known as a "culture shock moment".

On my last week, rolling up to the end of August, I was invited (through networking of course!) to join the group on their excursion to Red Bull Studios, at London Bridge. Upon arrival, we were given a talk revolving around the company's role in supporting new and upcoming artists - nurturing their talents from the start and helping them to enter the creative industry. The day ended with a magical tour around the building, peering in and out of music studios, viewing specialist recording equipment and speaking with some of the musicians, with Little Simz being one!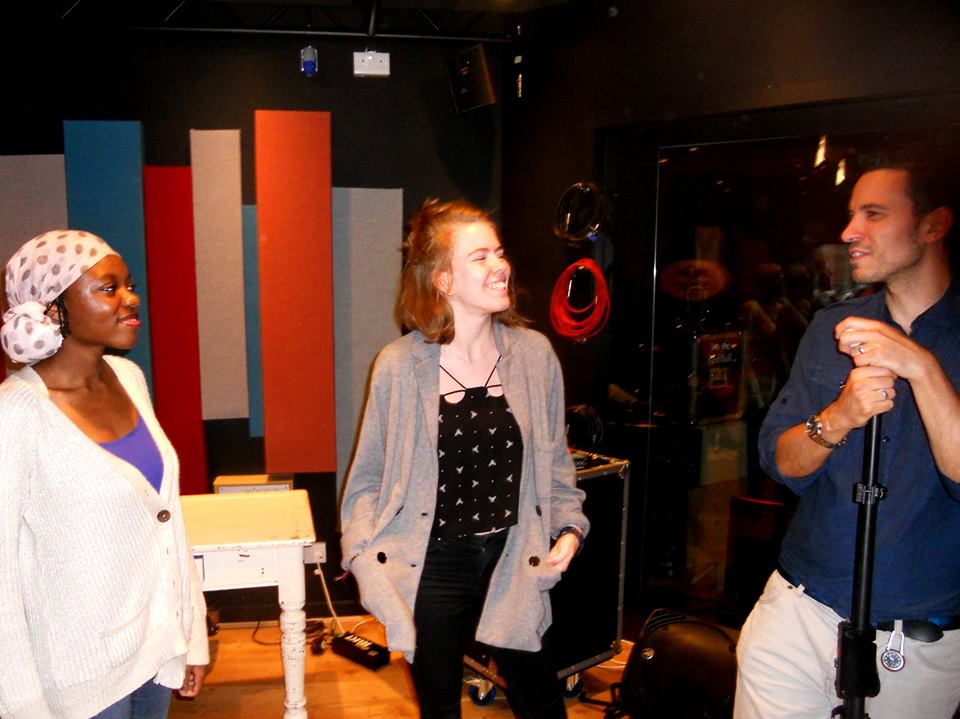 Picture credit: Westway Trust
Overall my summer internship at Westway Trust was brilliant and very unique from the others I have had. The work and the different activities I participated in really reinforced my beliefs in grassroots regeneration, which is hard to find in a place like London where a majority of projects are governmentally led. In addition to this, my speculative application to Westway Trust made work experience all that more interesting, not knowing what I will be doing from day to day! My role was extremely versatile and being proactive, and sometimes a little spontaneous, made me enjoy the opportunities offered even more.
Find out more about Westway Trust here: http://www.westway.org/