London Cultural Education Challenge
The London Cultural Education Challenge is an ambitious three year programme designed to bring about a step-change in Cultural Education and young people's cultural engagement in London. It is led by A New Direction, with funding from Arts Council England.
Across three years, 2015-2018, A New Direction will invest £900,000 in new partnership programmes looking to address these six challenges for London. Each £1 from AND is matched by £1 from a partner organisation, bringing total investment to £1.8 million.
Currently, programmes in receipt of AND investment are working across 14 London boroughs with over 250 partner organisations, led by 18 organisations engaging over 3,000 young people. Investment partners include Housing Associations, Sport England, local authorities, cultural partners and schools.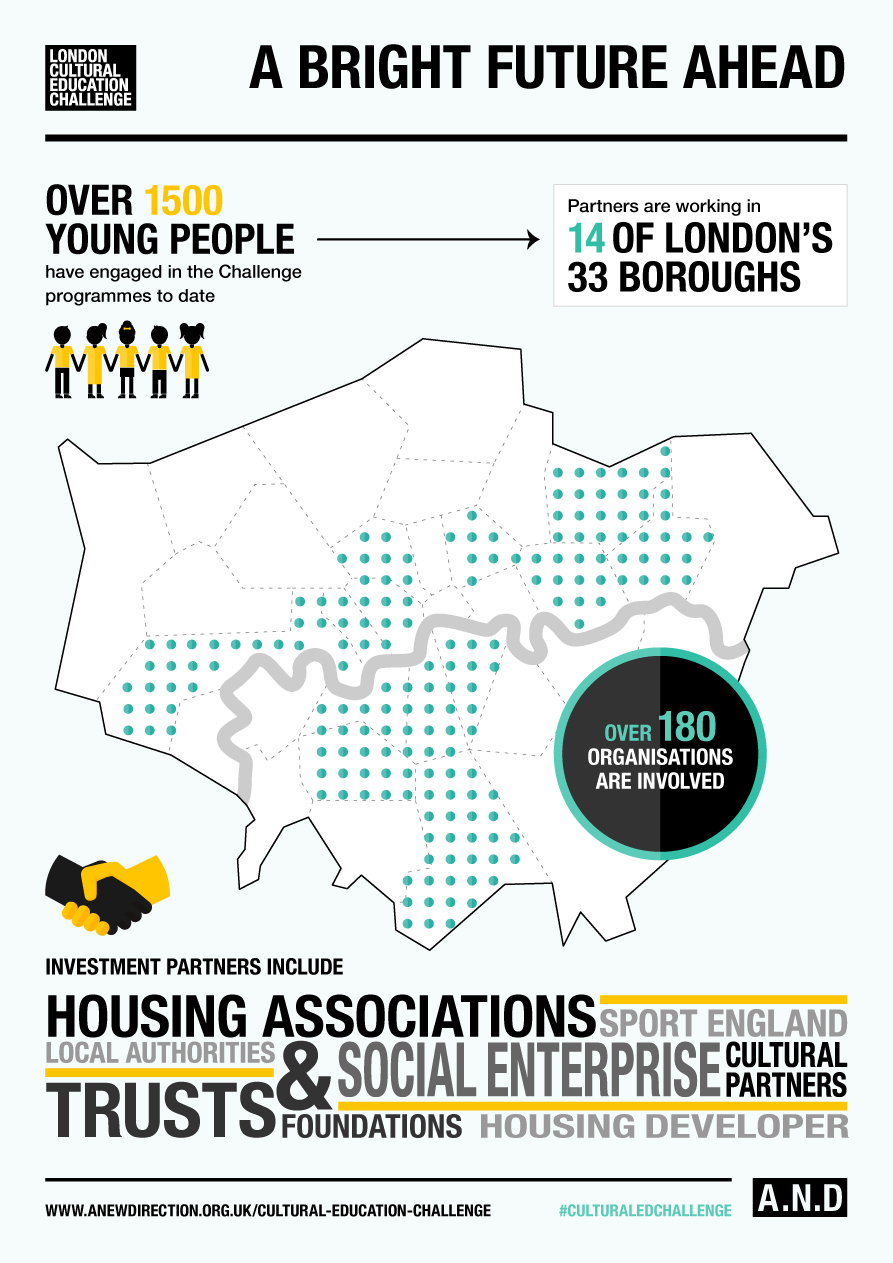 In this, the final year of the programme, we're interested in testing how provision for young people's cultural engagement can be embedded in a rapidly changing city. You can read more about our 'place' focus in a blog post from our Partnerships' Director, Holly Donagh here >

---
Follow the conversation on Twitter via #CulturalEdChallenge