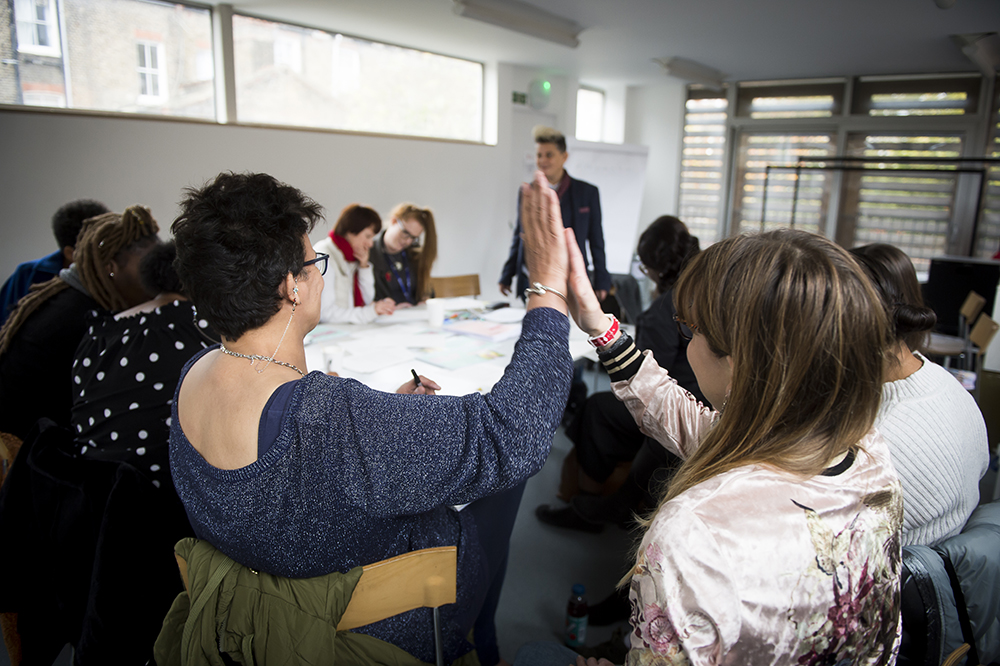 Photo credit: Roger Brown for A New Direction
It all began in Willesden Library where 23 educators were supported by A New Direction to begin their Artsmark journey. They wrote their statement of intent for this special year and their commitment to supporting arts and culture throughout their schools and settings. One participant said of the Brent 2020 Education programme:
It's a once in a lifetime opportunity for the children and families of Brent! It's been an interesting process to take part in and I'm excited for the possibilities of the future and making new partnerships.
There will be bespoke support available throughout the year for schools and setting who would like to achieve Artsmark.
As the days and nights got chillier all things Brent 2020 were starting to heat up. It was over to The Kiln for the programme launch which saw Artistic Director Lois Stonock announce the line-up for the whole London Borough of Culture programme. It was an amazingly vibrant event which celebrated the diversity and talent within this unique borough.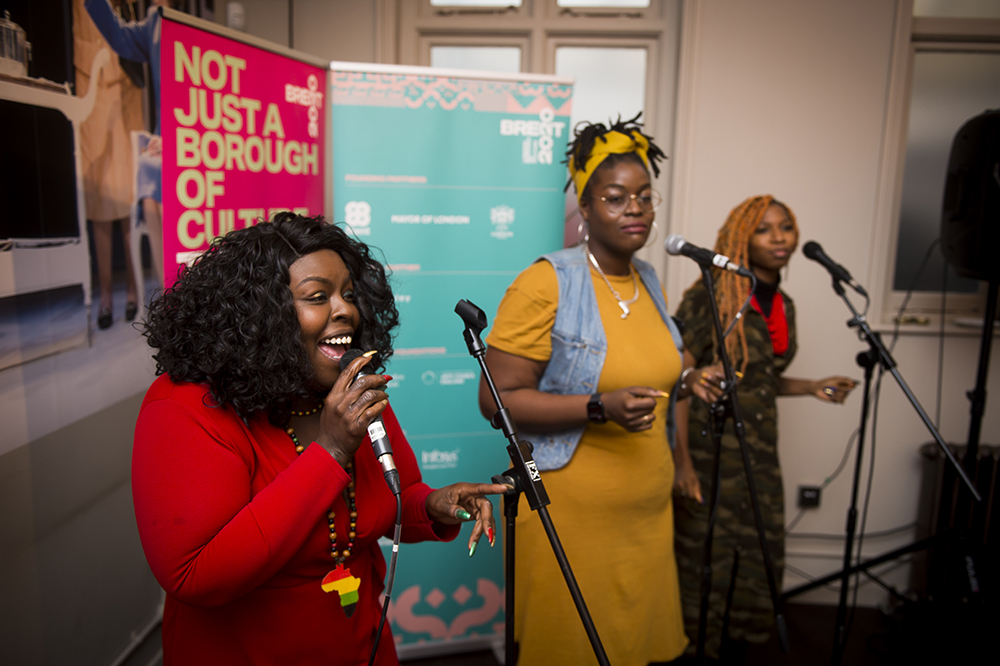 Photo credit: Roger Brown for A New Direction
The teachers and early years practitioners then stayed on to enjoy creative CPD sessions on poetry with Joelle Taylor and carnival arts with Mahogany Arts. Everyone came out energised and inspired to try out the techniques with their students. Even though some admitted to being apprehensive before they went in the reaction when they came out was overwhelmingly glowing.
Amazing, outstanding, inspiring, brilliant CPD! Very engaging sessions that easily relate and translate into the classroom. Great ideas today and lots of support.
Find out more about the next CPD opportunities during Brent 2020.
After months of creation the education resource pack is available to be downloaded here. You can now access this fantastic pack of activity and information which was co-created by our Cultural Lead educators over the summer. The pack has been designed for use by all ages in all settings so there is something to stimulate creativity for every young person in the borough. We hope you enjoy using it and look forward to seeing the children and young people's work next year in the Take Part festival 6-11th July.
And to wrap up the week we ended with the latest in the series of Cultural Connection sessions at The Yellow. We heard 17 pitches from cultural sector organisations and schools who had a creative offer available or were looking for new partnerships. Think of it like cultural speed dating! The room was filled with 60 people all ready to let people know what they do, what they're interests are and hopefully go home with a few numbers at the end of the evening to begin new relationships. Who knew networking could be so fun?
We know from our previous Cultural Connections events that partnerships have already begun, and we have high hopes many connections were made at this one too.
The variety and quality of cultural partners sounds amazing!
Find out more about the Brent 2020 Education Programme.