Brent 2020 Education Programme
A New Direction is leading the education programme for Brent, London Borough of Culture 2020
We have been working intensively in the borough of Brent, collaborating with the Brent 2020 team on a range of creative and cultural education opportunities.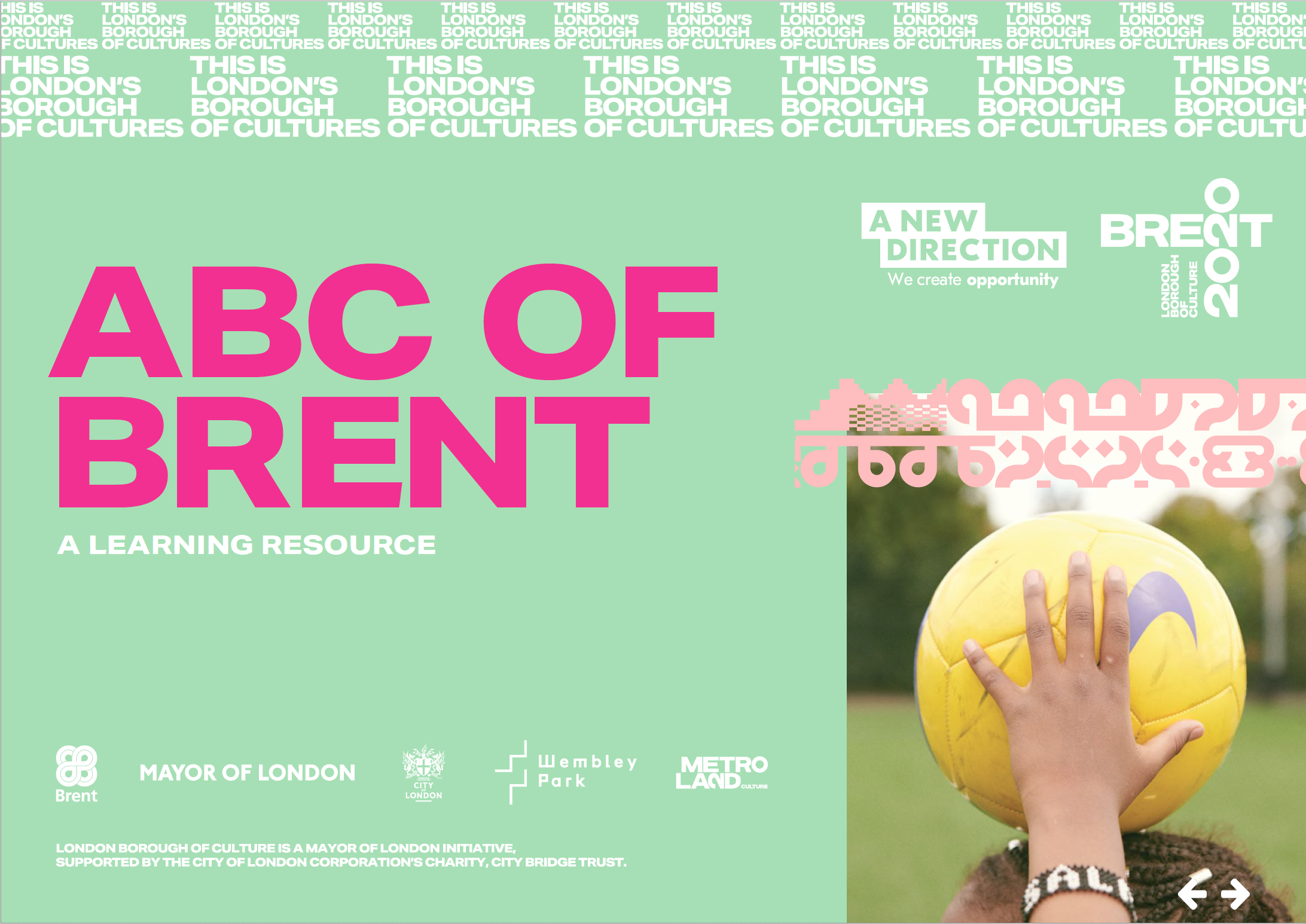 London Borough of Culture is an initiative launched by the Mayor of London, aiming to bring Londoners of all ages and backgrounds together through culture in the local community. As the London Borough of Culture in 2020, Brent has run a range of programmes, performances and events exploring life in the borough.
The education strand links learning with creativity – offering Brent education settings a range of ways to engage with the arts close to home and across the capital, and connecting the cultural sector with educators.
Brent 2020 learning resources
A New Direction have produced a learning resource in collaboration with the Brent 2020 team and educators from schools and educational settings across Brent. It contains creative activities designed to help educators connect children and young people with their local area, their heritage and their hopes for the future.
Brent 2020 educator book
On 01 December, educators from across Brent came together for an hour-long online session where they worked together to create a book commemorating Brent's year as London Borough of Culture.
Led by B+A, facilitators guided participants through their BookInAnHour method – a strategy they've devised to get people working intensely, creatively and collaboratively. They've previously run this session with some of the world's biggest companies and brands, including Barbican, Nike, Manchester International Festival and Nestle.
If you're an educator working in Brent, the good news is there is still time to contribute to the book! Simply download the presentation below and email your responses to sendhere@bandaequals.com by Friday 11 December.
Your responses will be included in the Brent 2020 Book – a symbolic, inspiring, and hopeful way to bring the London's Borough of Culture year to a close.
We'll kick off 2021 by sending you a physical copy!