Brent 2020 Education Programme
A New Direction is leading the education programme for Brent, London Borough of Culture 2020
Over the next two years, we will be working intensively in the borough, collaborating with the Brent 2020 team on a range of creative and cultural education opportunities.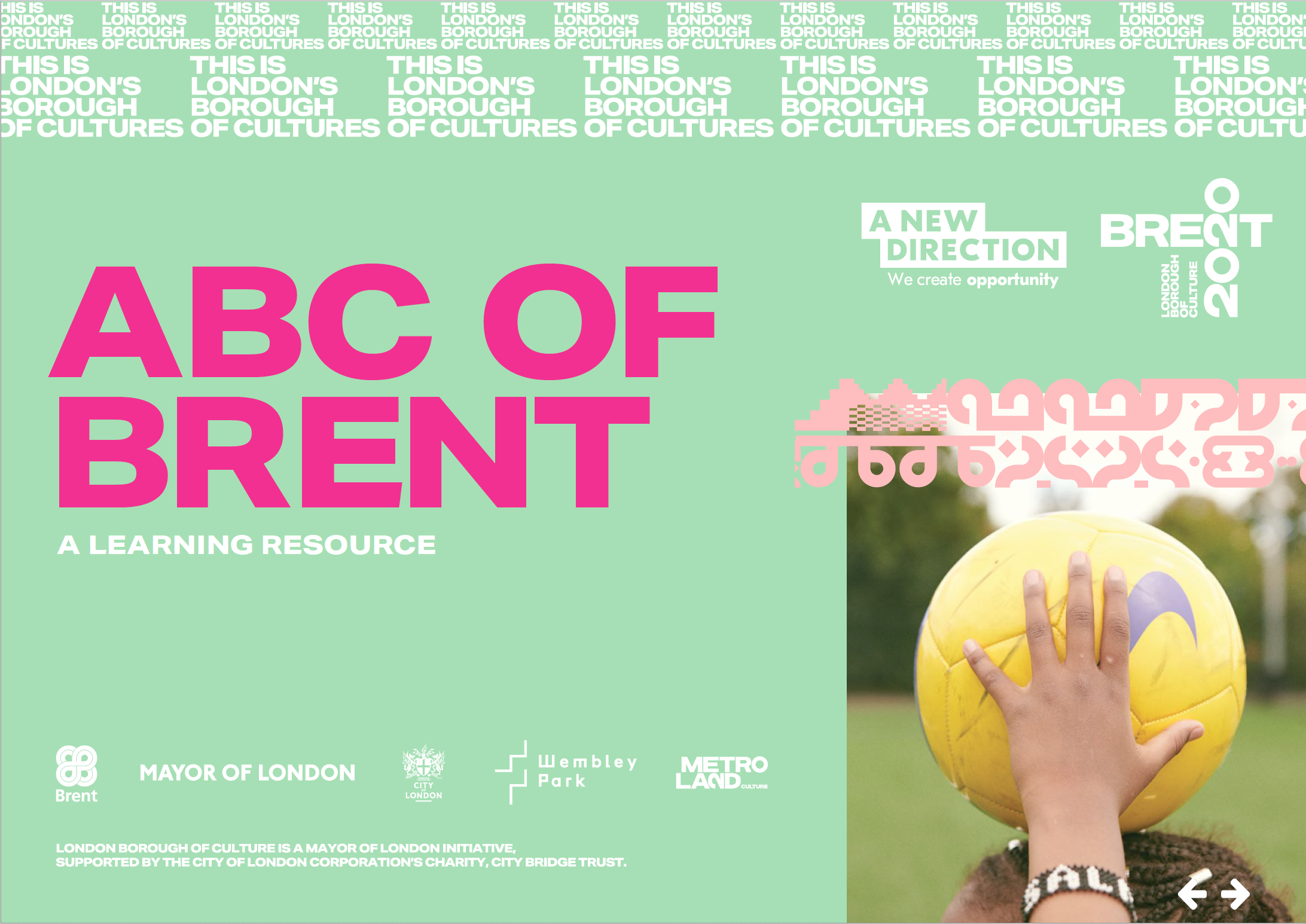 The London Borough of Culture is an initiative launched by the Mayor of London, aiming to bring Londoners of all ages and backgrounds together through culture in the local community. As the London Borough of Culture in 2020, Brent will launch a range of programmes, performances and events exploring life in the borough.
The education strand will link learning with creativity, bringing Brent schools and settings a range of ways to engage with the arts close to home and across the capital, connecting the cultural sector with educators. The year will be full of chances to learn, take part and find ways of working together to make things happen! Book onto one of our free CPD sessions, or download the learning resource.
Ways to get involved
We will be offering the following opportunities to Brent educators and schools: