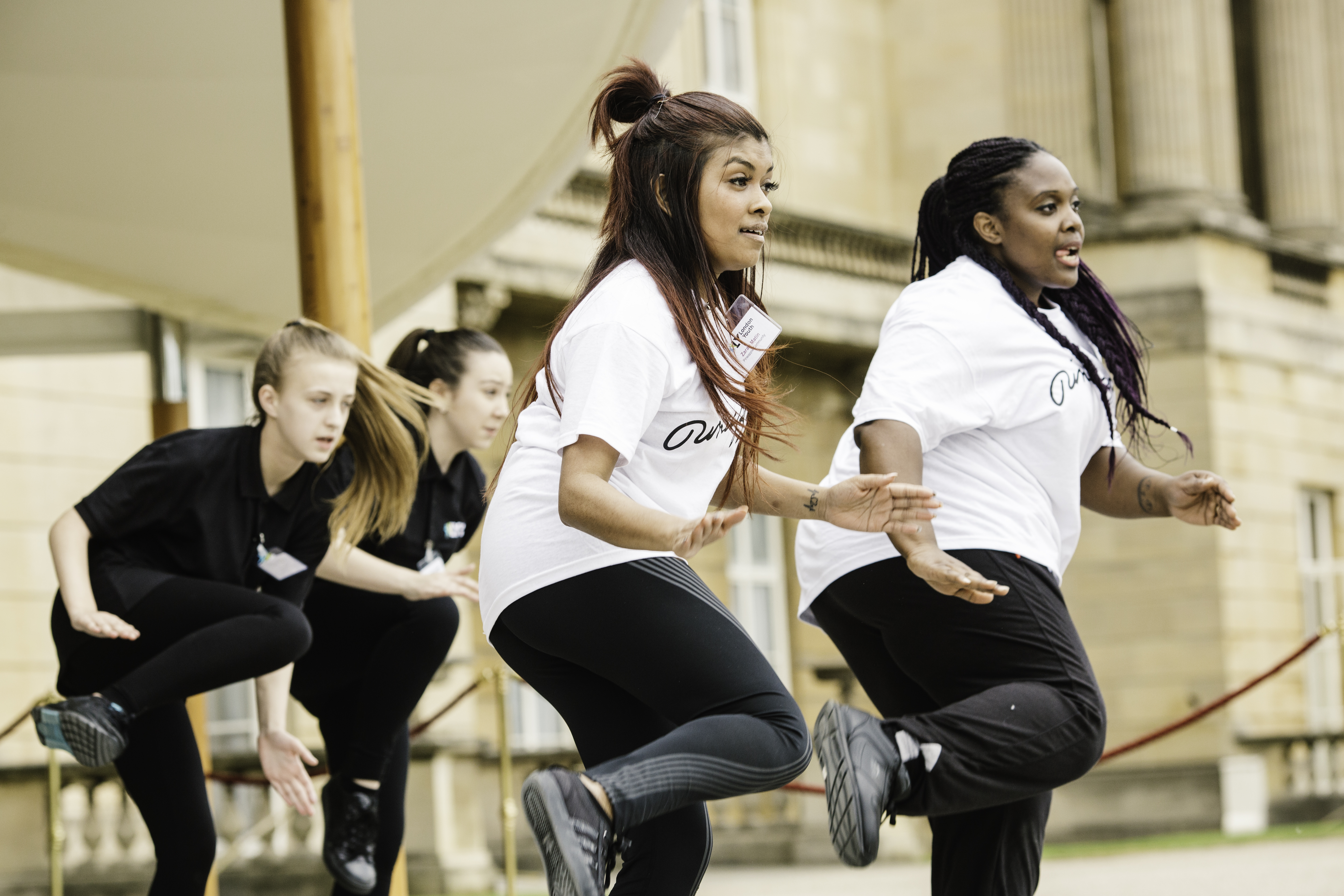 Eric Cantona was my idol growing up - from the upturned collar, the way he moved around the pitch, even the way he Kung Fu kicked a spectator after being sent off at Crystal Palace (do not ever copy this). He embodied the close relationship between sport and art, transforming 90 minutes of sweat, physicality and foul language into a masterpiece on a large green canvas. For me, he was/is the ultimate artist and played the game with a poetic license like no other.
I started to think about Eric Cantona again recently when someone asked me, what was the best bit about being involved in the London Cultural Education Challenge? For all the highlights of the programme (see bottom of the blog), the single biggest outcome for me was the fact that it demonstrated that youth organisations in our network needed an arts programme to rival that of our sports programme - knowledgeable, dedicated team of people with resources that can support them help young people:
Benefit from a range of experiences that are interactive, social, rewarding, personalised, creative and inspiring

Develop their leadership skills, both to improve themselves, but, also their local community

Provide a platform for them to grow in confidence, become more resilient and broaden their relationship network

All underpinned by strong and diverse partnerships, a commitment to learning and outcomes and a flexibility to fit in with everything else that life offers young people.
From September 2017, working alongside myself and the rest of the Sports Development team, our soon to be appointed Arts Development Officer will begin the legacy phase of our London Cultural Education Challenge - working on a 12 month pilot programme with 10 youth organisations. Our experience has shown us that young people's art and sports attitudes/behaviours are closely connected:
They are eager to shape their own experiences

They are developing their own identities and becoming more aware of how others perceive them

They want to be challenged but are cautious to avoid looking silly or as if they have failed

They won't just enjoy/engage in an activity because they're told it's fun. They are reliant on friends and key messengers who they see as experts and trustworthy

Often the way activities and opportunities are presented to them is at odds with their expectations

Much of what already exists still only reaches the most engaged

The ambition for our new Arts Programme resonates back to the original beginnings of the London Cultural Education Challenge - to bring about a step-change in young people's cultural engagement in London. And it now seems like the unique and vital role that community youth organisations can play in opening doors to high-quality cultural experience is being understood more widely. Just this week, London Youth members The Midi Music Company, Studio 3 Arts, Half Moon Young People's Theatre and Lyric Hammersmith were all successful in the latest round of Arts Council England's strategic funding. These organisations along with others are demonstrating the power of community-based arts and cultural experience for young people, and it is really good that this has been recognised.
So it feels like we have been part of an important change at a great time. A New Direction's chair, Professor Maggie Atkinson, summed it up perfectly for me on her recent reflections of the new Arts Council investment:
There is much to be done to ensure that all young people, regardless of their background have the same level of access to cultural education and creative opportunities, in order to develop and progress in their lives. Let's work together to make this happen!
Getting Read Dance – the highlights
Between April 2015 and March 2017, 775 young people aged 8 – 25 were engaged through:
600+ dance sessions in community youth organisations in range of styles (Bollywood to traditional Albanian)

12 dance masterclasses (Afro Beats to Ballet)

2 dance residentials at Woodrow High House

2 showcase performances at the Southbank Centre and the Lyric Theatre plus further local community performances including at Covent Garden and Streatham as part of Big Dance 2016

Five key pillars underpinned our approach:
Youth-led – young people chose the dance delivered in their club so they had ownership

Engaging and fun – a range of opportunities ensuring there was something for everyone

Expert – experienced youth workers and quality dance professionals working together on a weekly basis in local communities

Community-based – delivered in local community youth organisations that were open to all, free and places young people chose to go

Progressive – pathways available into leadership, to develop new skills and develop as role models

Being part of this has taught me about the movement of dance as well moving forward in life. I know now that I might fall, but I can pick myself back up
Participant
I learned so much about what happens behind the scenes and what it takes to produce a show. I really enjoyed meeting the artists and seeing them perform. Taking part in the dance leaders qualification and Keep It Moving showcase has inspired me as a dancer and dance teacher
Young Leader
Getting Ready Dance has enabled us to work with young people who usually miss out. What's great is that two of dance young leaders are helping out
Youth Worker
I had a great time at the Keep it Moving showcase on Sunday – the atmosphere in the Southbank Centre was incredible and it was wonderful to see so many strong, exciting and creative performances from solo dancers, duos and groups from all across the city
Partner
---
To find out more about London Youth, please visit www.londonyouth.org.
John is one of London Youth's Sports Development Officers. He can be contacted on john.jones@londonyouth.org / 07736 619 595.
Follow London Youth and John on Twitter - @LondonYouth / @JustJohnJones #goodyouthworkworks #LYSports