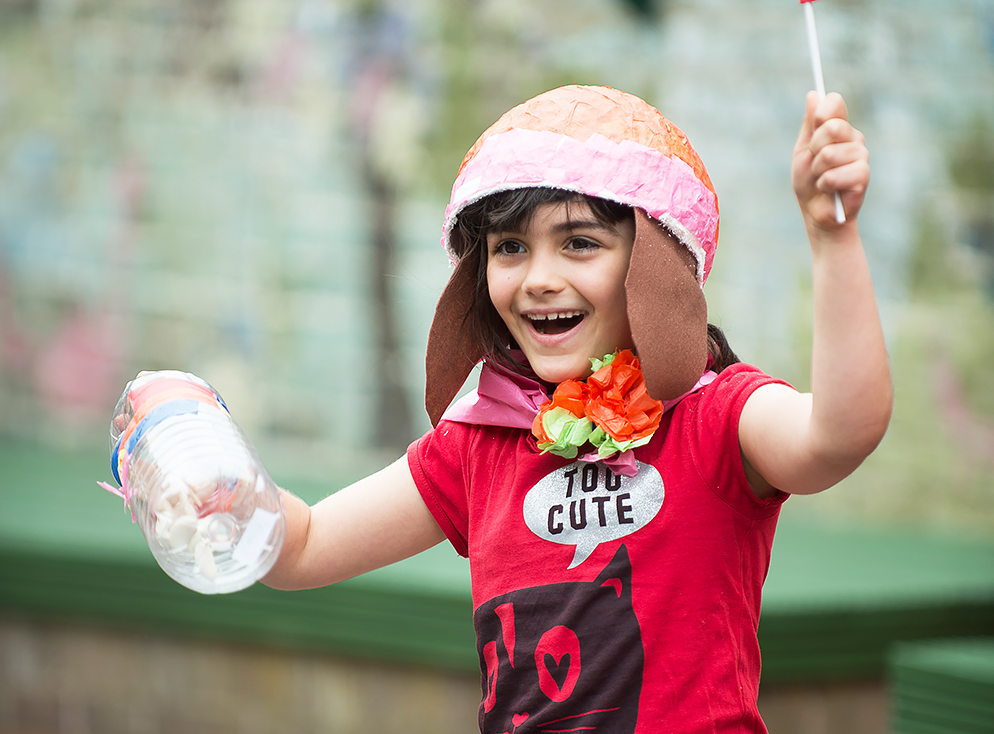 (Image: Roger Brown for A New Direction)
Steve Moffitt, Chief Executive of A New Direction
'We are extremely pleased to have been awarded NPO (National Portfolio Organisation) funding from Arts Council England, to continue our 'bridge' work in London as a Sector Support Organisation (SSO) between 2018-2022.
We are grateful for the confidence that the Arts Council has shown in our expertise in cultural education, and our capacity to navigate London's complex cultural ecology. These are challenging times in education, and now more than ever, we remain committed to supporting London schools, and all who work with them to navigate these changes.
Congratulations to our colleagues across the cultural sector, who have also successfully received their Arts Council funding today - we look forward to continuing to work with partners across the arts and cultural, creative and education sectors (and beyond) to ensure all young Londoners have access to the best of arts and culture.'
Professor Maggie Atkinson, Chair of A New Direction
'The funding awarded today is validation of A New Direction's position as a leading light in cultural education in London, and beyond. As a Sector Support Organisation, we intend to do just that, but we can't and won't have all the answers – for that we will all need to work together collaboratively and supportively, and sometimes with a healthy dose of challenge too.
There is much to be done to ensure that all young people, regardless of their background have the same level of access to cultural education and creative opportunities, in order to develop and progress in their lives. Let's work together to make this happen!'