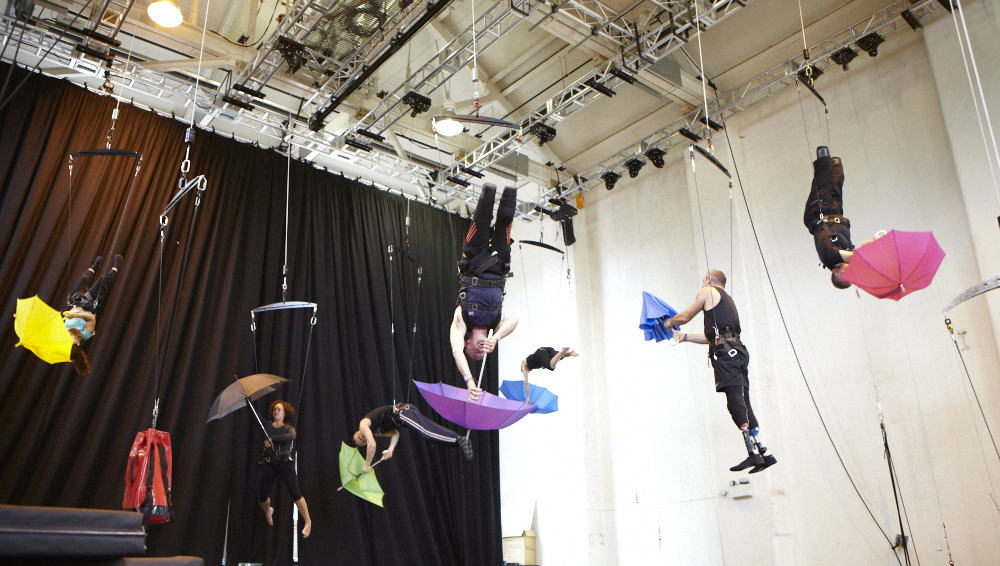 We are very pleased to announce that all eyes on us is available for free viewing through our website.
Accompanying the film is a set of resource materials that provide prompts for classroom discussions, facts and figures about disability, historical context about the Games and disability in the arts more widely.
Though our target is Key Stages 3 and 4, the resource may also be useful for other Key Stages, including primary (with some adaptation to the discussions).

The Paralympic Games and the Opening Ceremony aimed to change the way we view disabled people. We want this film, that captures exactly that, to be seen as widely as possible and hope the discussions that follow motivate, inspire and remind us of the value of London 2012.
The Games came and went, and for the young people working on the film, some of whom are deaf and disabled, the experience has informed and validated their identities as filmmakers in their own local area. all eyes on us reinforces the value of participating and also shows the UK as a leader in Disability Arts.
As Steve Moffitt comments in an earlier blog:
'I am bored of being part of a culture in the arts in the UK that never looks back, rarely reflects and focuses on what we have achieved and how we best move forward. We have a collective memory and something happened on the night of 29 August in the Olympic Stadium that we must never forget.'
The Games may have indeed come and gone, and as we sit in late October 2013, and when we get to August 2016 in Rio, we hope all eyes on us, can enable discussion about what came before and what comes next. Long may it carry on.
View the film and download the learning resource here