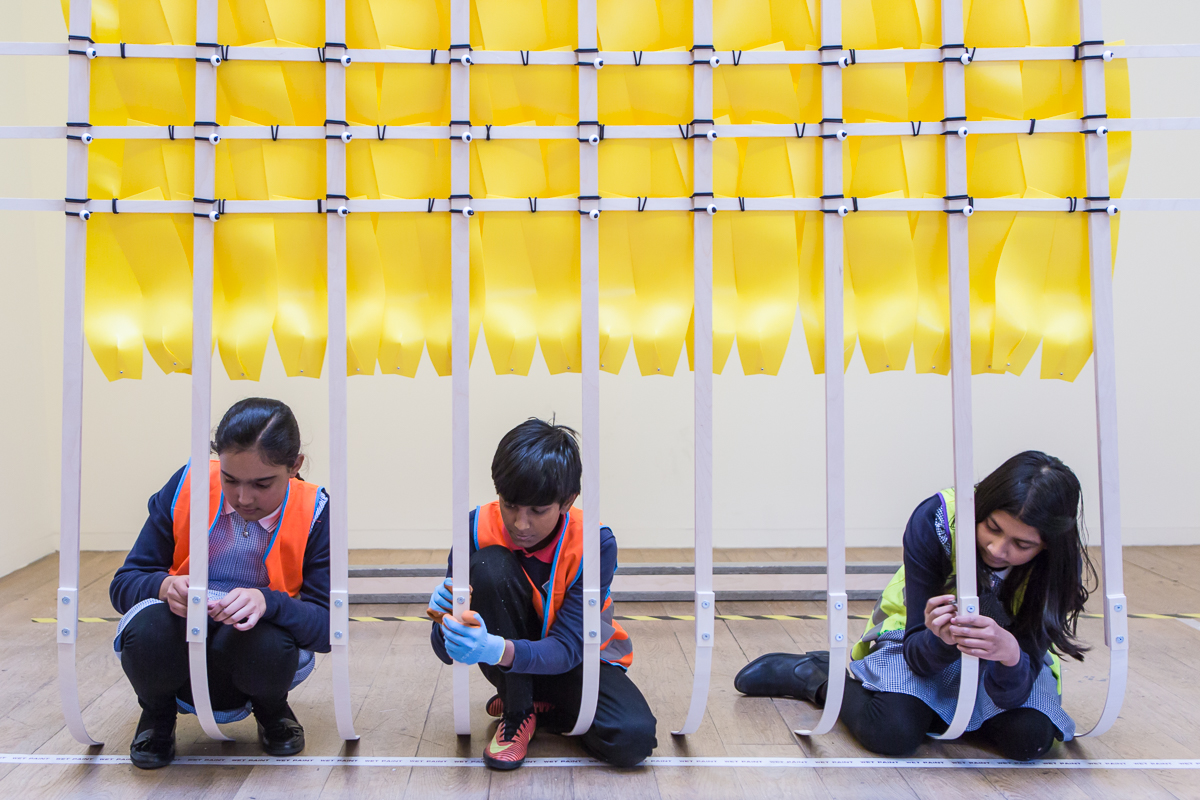 What do you want to be when you grow up? Students at Lansbury Lawrence Primary School, the school where I work as a specialist art teacher, were asked this as part of the recent Education and Employers Drawing the Future Report. Teachers, businessmen, doctors, and fidget-spinner shop owner were among the answers!
More recently, several Year 6 children have said that they would like to be architects when they grow up. Children are inspired by the people they meet, and thanks to a collaboration with the Whitechapel Art Gallery and architectural educationalists, Matt + Fiona, over the past three months our children have been working alongside not only professional architects, but also a film-maker, photographer, gallery curators and technicians.
With the creative industries being one of the fastest growing sectors of the UK economy, having young children regularly working with creative professionals and organisations is essential to help inspire and develop an understanding of art and design being the foundation of many different career paths. Arts Council England's recent Equality, Diversity and the Creative Case report shows under-representation of people from black and ethnic minority backgrounds currently working within arts organisations. Over 92% of our children are from ethnic minority backgrounds, and we actively seek opportunities to engage them creatively and encourage ambition.
Our school is in the Lansbury ward of Poplar, Tower Hamlets. One quarter of Tower Hamlets' population lives in income deprivation – the highest rate in London. Within Tower Hamlets, the highest percentage of working age people who are employment deprived is within the Lansbury ward[1]. Developing our links, connections and relationships with creative and cultural organisations has been a key school development focus, both to nurture creative learning opportunities and also engage our whole community.
The education team at the Whitechapel Gallery recognised our need for an art room within our school, and facilitated a project by matching our need with Matt+Fiona. The project was named 'Room for Art'. Our children developed a close working relationship with Matt and Fiona, through brilliantly planned and pitched sessions following the research and design process of architects. They designed their own learning environment, the way they would like to see and use it. The new art room would be a creative hub that our whole community would be able to use. The project progressed with the children designing the tiles which would eventually cover the building's façade, and helping to build the installation of the architectural installation at the Whitechapel Gallery. Crucially, the children were included in every stage of the creative journey, resulting in a very sophisticated structure.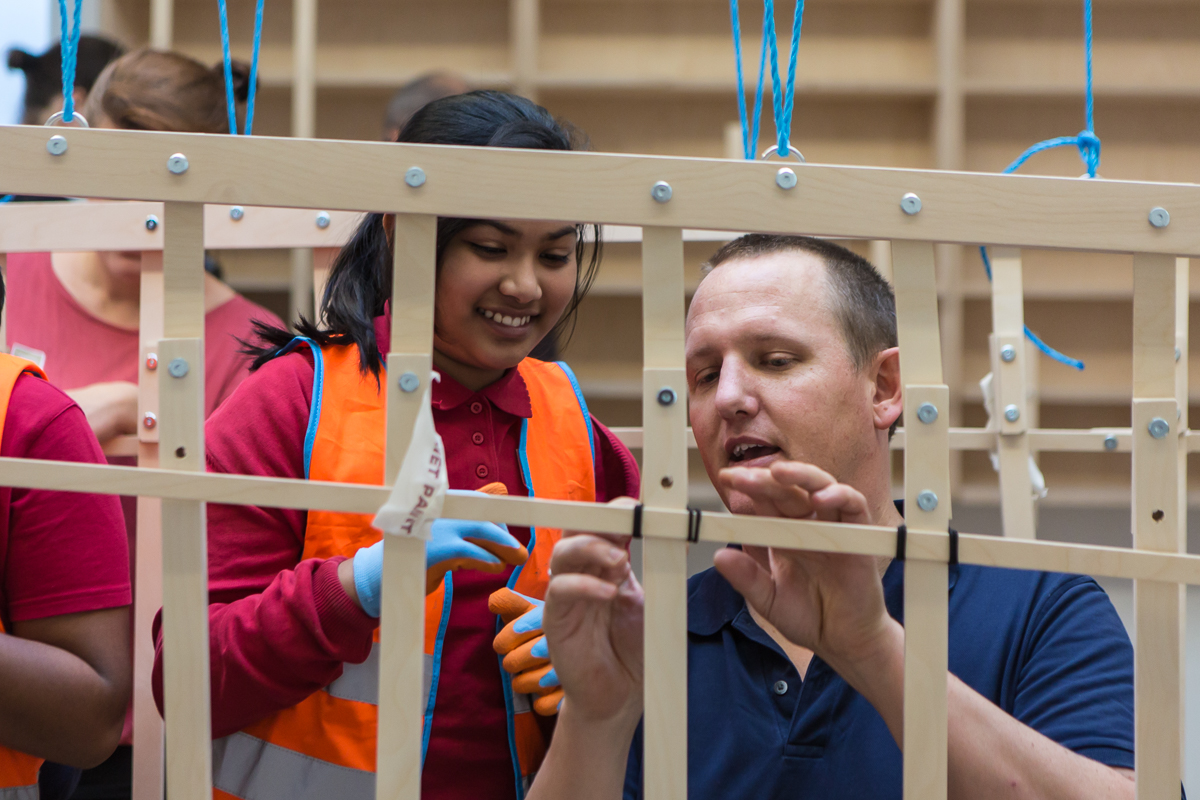 The Whitechapel Gallery is an internationally renowned cultural resource that we are very fortunate to have in Tower Hamlets. At our community opening event, families came to celebrate their children's achievement and to meet Matt, Fiona and the Whitechapel Gallery team. We hope that by seeing how comfortable and familiar their children were within this environment, our community will continue to visit the gallery, which only a short bus journey away, independently.
Now that we have a prototype and exhibition, the next step is to raise funds to build the Room for Art, creating a lasting legacy - a dream which we very much hope to become a reality as the project has already been a successful collaboration and partnership on so many levels. Most of all it has engaged our whole school community in a serious discussion on the purpose and importance of art and design in education, and has given our children a voice.
---
[1] Deprivation in Tower Hamlets. Analysis of the 2015 Indices of Deprivation data, Tower Hamlets Council, Corporate Strategy and Equality Service | Corporate Research Unit
The Room For Art exhibition by Matt+Fiona is on at the Whitechapel Gallery until 4 March.

Kerri Sellens is Art & Design and Design Technology Lead Teacher at Lansbury Lawrence Primary School, and is also part of our AND Advocates programme. Click here to find out more about her and the programme.
Pictures credit: Rob Harris