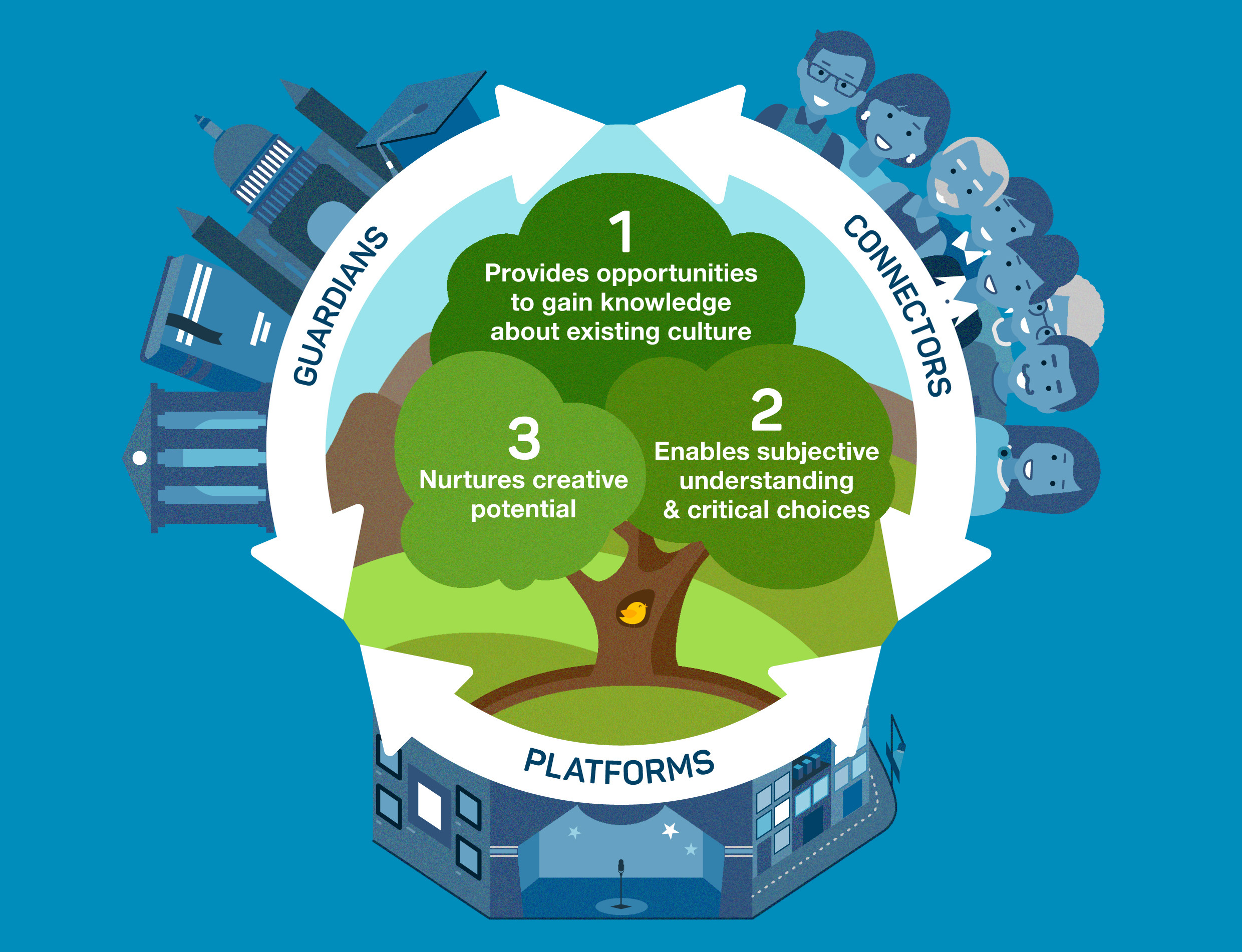 A New Direction has commissioned a new piece of research looking into children and young people's engagement with arts, culture and creativity in Harrow. Collaborating with researchers from Kings' College London, this work will involve a range of fieldwork designed to help AND & local stakeholders better understand the borough's cultural learning ecologies.
This research builds on AND's previous discussion of what an ecological approach to cultural learning might look like and will focus on exploring the interactions, networks and connections which support young people's engagement in the borough. Key areas of investigation will include looking at which cultural and creative activities young people in Harrow value and exploring whether it is possible to identify key aspects of creative learning ecologies.
Activity kicked off in late January with a meeting bringing together key stakeholders from the borough, including representatives from arts & cultural organisations, schools and the youth sector to discuss the use of and potential challenges to such research, as well as an initial discussion of existing provision in the borough.
Fieldwork will take place throughout the summer with a report available in early autumn.
For further information contact Information Manager, Annie Thorpe.