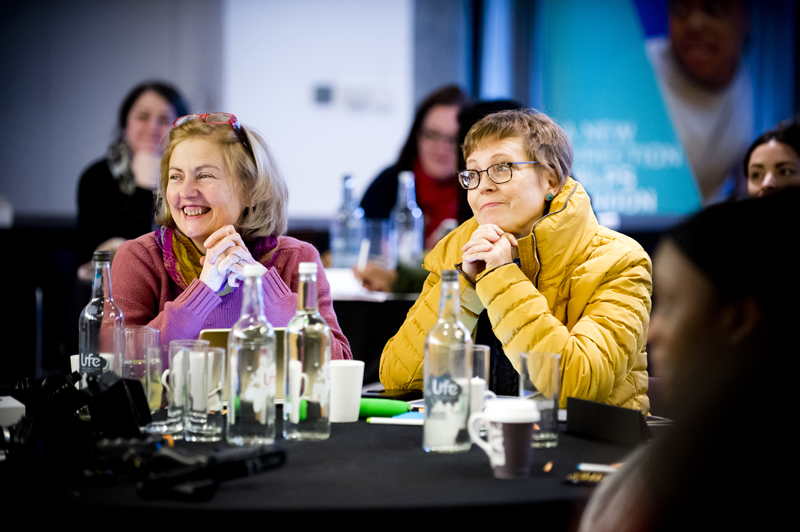 Our new Small Change programme is designed to help cultural organisations act and work together with others to support a step change in cultural education in London and is based on an action learning method which turns the usual approach to change on its head.
Instead of focussing on big goals that can feel daunting, it encourages participants to think about the small things they can do right now at no or low cost to improve the way they work.
An introduction to Small Change - how we react to change
The Small Change® programme has been developed by Dr. Dawn Langley of Alchemy Research and Consultancy and is being delivered in partnership with A New Direction.
Dawn kicked off the first of three taster sessions on 26 April by asking attendees to work together on change mind maps, outlining three words associated with change, then exchanging and adding to each other's words. The result was an interesting contrast of positives and negatives.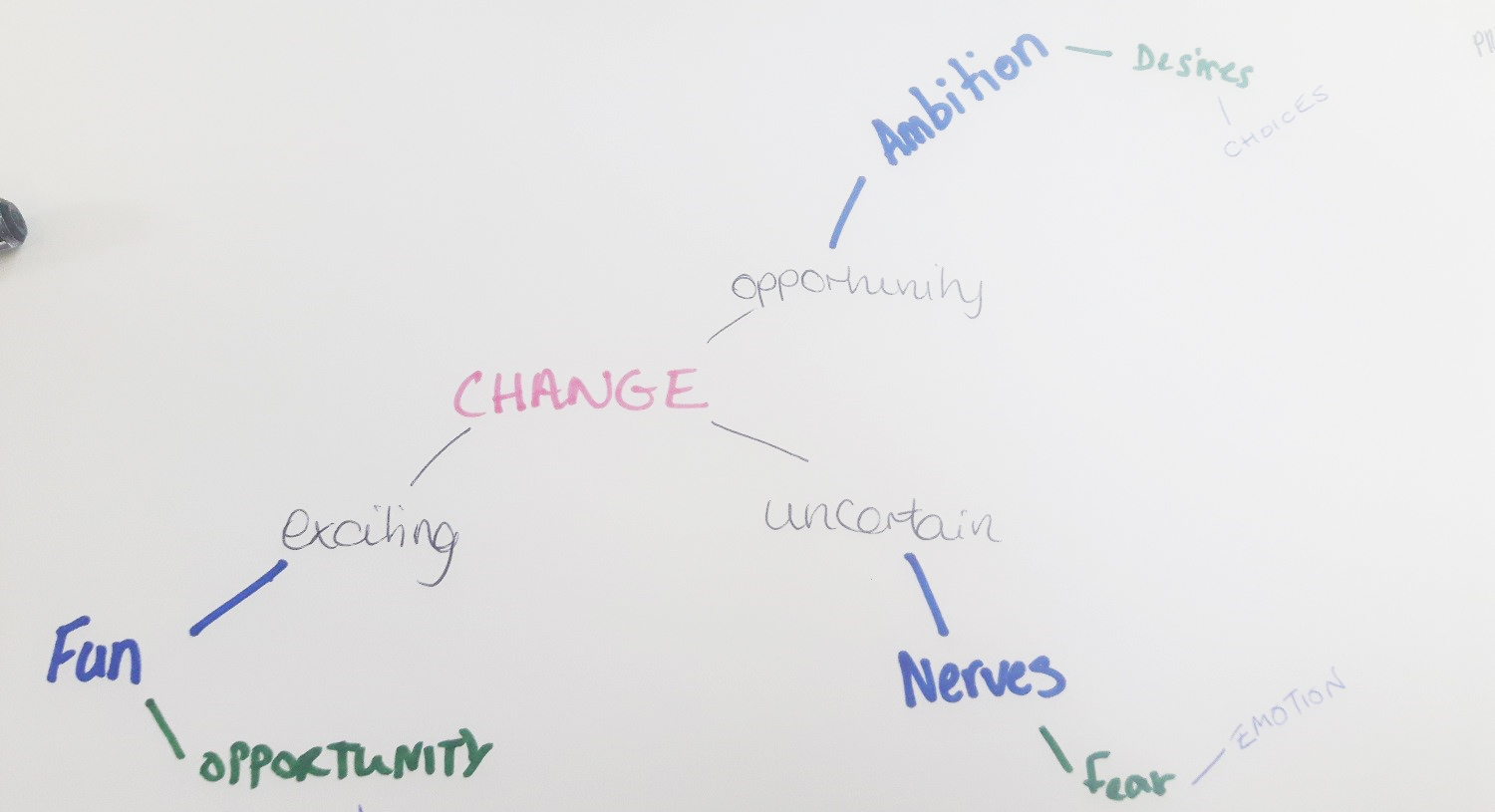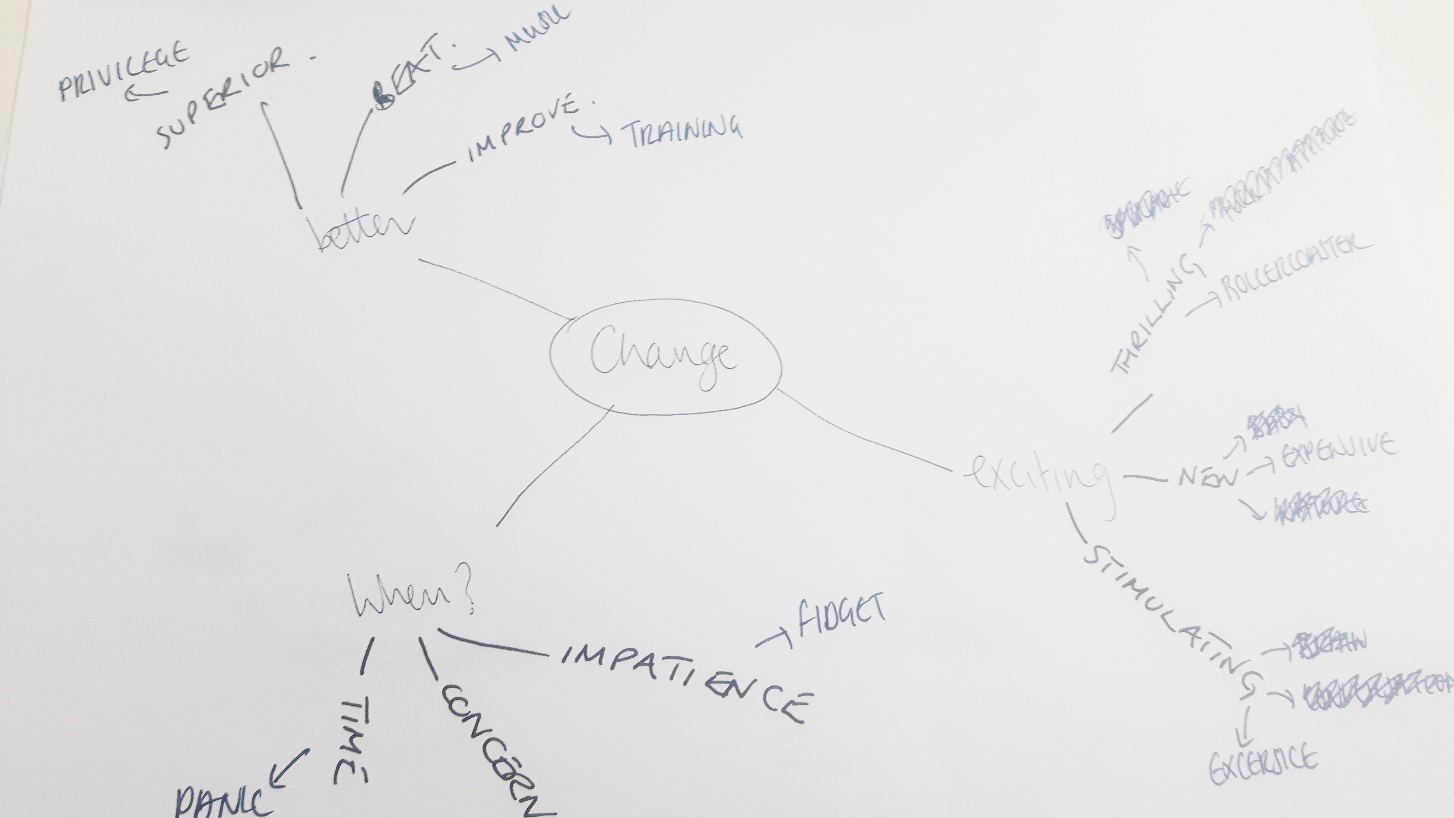 Group discussion unearthed some interesting insights:
There seemed to be an equal split between exhilaration and fear when discussing change and transitions

There is a need to illustrate context - is change within our control? Who implements it? This affects how people react to change and whether this is negative or positive. For example, if the change is something external to our circle of influence, we usually react differently to if it was outside of our control

Our assumptions and apprehensions around change have a great effect on how we act and react to them

The speed of change in the arts and cultural sector is currently fast paced and this can really impact on our ability to act and progress.
Change in the digital age - 'Analyse, Think, Change' has become "See, Feel, Change"
There is often a stage of uncertainty in most change models, and we know that changes happen faster because of our relationship and dependence upon digital technology. Change is becoming intuitive for many, which does not tally with many received notions of change by funders and stakeholders.
In a landscape of constant and alarming large-scale change across the world, there is a need to look at how we manage change in our circle of influence.
What are positive and negative responses to change?
The group were given timelines looking at two different continuums of negative and positive change. They were then asked to reflect on their own experiences and discuss.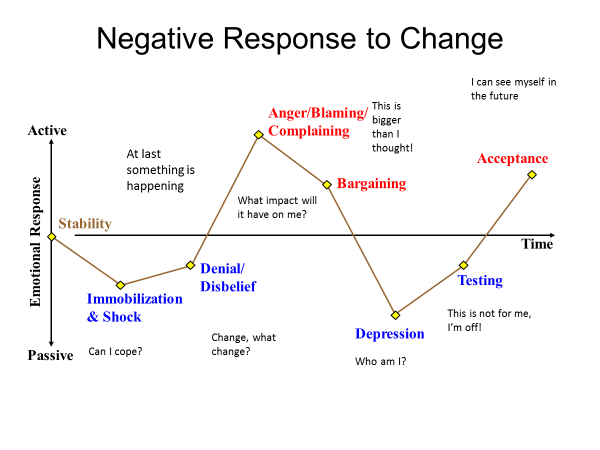 Making a small change - the first steps
The group were then set the task of setting themselves a small change to bring forward with them into the coming weeks. Structuring their small change included answering the following areas:
What's the bigger change you want to achieve?

What challenges do you face?

What strengths do you bring?

If we met again in two weeks, what would you commit to doing to work towards the need, problem or issue you want to address?

How to make a small change
The following factors were identified as essential to making a lasting change:
Give yourself permission to succeed

Make sure the changes are indeed small! Don't say you will do something every day next week when you need to try it for a day or so first. It needs to be achievable

Be prepared to test your initial approach; if your first change doesn't work then allow yourself to flex so that you can achieve it

What next?
24th May Taster sessions: We have one more taster sessions coming up to explore the process and what it entails. Book here
29th May: Expressions of Interest will be sent by A New Direction to all taster session attendees so that they may apply for the full programme
12th June: Deadline for EOI's
13th June: Participants are informed of their involvement in the full programme
13th June onwards: Participants take part in the full Small Change® programme
---
Picture credit: Roger Brown for A New Direction