Small Change programme
A professional development programme to support a step change in cultural education in London.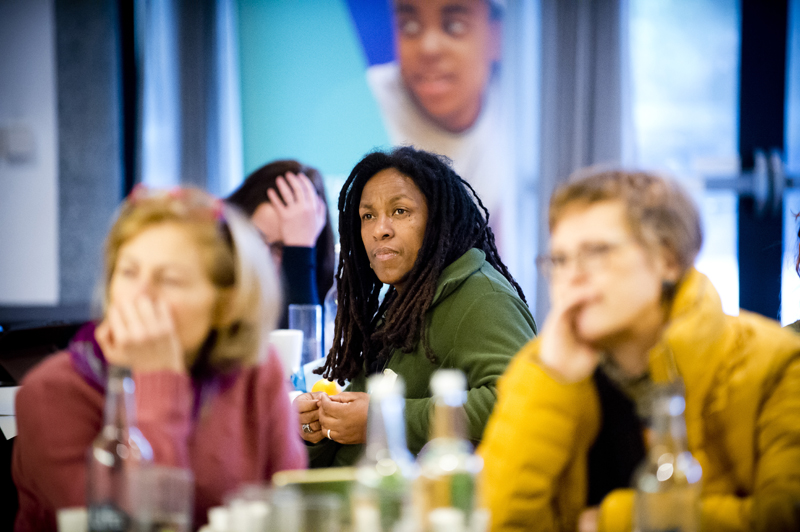 An Introduction to Small Change®
The programme is designed to help cultural organisations act and work together with others to support a step change in cultural education in London. It is based on an action learning method and turns the usual approach to change on its head.
Instead of focussing on big goals that can feel daunting, it encourages participants to think about the small things they can do right now at no or low cost to improve the way they work.
The Small Change® programme has been developed by Dr. Dawn Langley of Alchemy Research and Consultancy and is being delivered in partnership with A New Direction.
Together we have delivered three taster sessions, looking at change theory, mapping our reactions to change and deciding on a small change we want to undertake.
Those who attended (as well as those who are interested but could not attend) are now invited to express interest in the full programme.
How does it work?
The full Small Change® programme will take places across four face to face group sessions with two week breaks in between, as well as one individual telephone/Skype coaching session.
Participants will be supported through the process of identifying, testing, revising and implementing the small changes they want to make in their practice.
Applications for the full programme are now open!

Key Dates:
30th May: Expressions of Interest Open
12th June: Deadline for EOI's
13th June: Participants informed
13th June onwards: Participants take part in the full Small Change ® programme

Considerations/ Frequently Asked Questions
Q: Do I need to have attended a taster session to apply?
A: No. This process is open to everyone. However, if demand is overwhelming we may prioritise people who have attended a taster session and instead have conversations about alternative ways we can support you.
Q: Are there limited places? What If I am not successful?
A: No - we will do our best to accommodate all applicants. However, if there is overwhelming demand, we may include further telephone coaching or conversations. Our main criteria is that applicants are keen. We anticipate up to 40 participants.
Q: What is the time commitment?
A: We would ask that you attend 4 three hour sessions over two months to get the most out of the programme.

---
If you would like to express your interest or have any questions about the programme please email: Louise.Barnell@anewdirection.org.uk