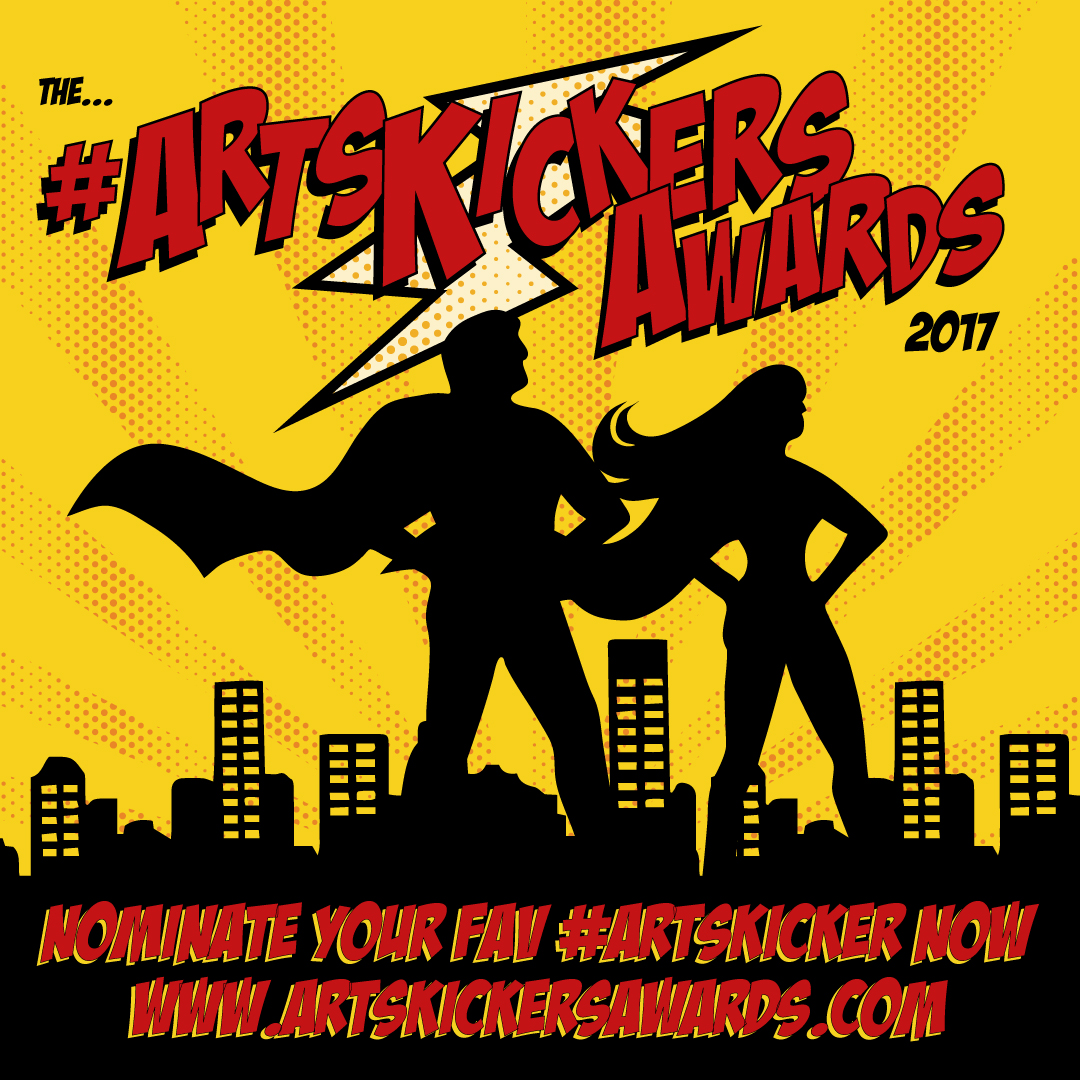 I'm Angie, a Hackney mum of 3 and a year ago I started a personal Arts Crusade, my mission to give myself and the kids I love a #KickUpTheArts.
Spurred on by the revelation that 41% of Hackney kids live in poverty (yes, really), and Arts Council England's research showing a persistent disconnect between those who get to benefit from arts participation and those who don't, I wanted to act, to get up off my ar(t)se, to make sure my kids got exposure to the arts in a way that I didn't. To paraphrase Ghandi, "change starts with yourself". So that's where I started. It's been quite a year...

I've come across so many inspiring, passionate people who are working hard to bridge the gap in opportunity that's caused by economic insecurity, a depressing lack of arts education in our schools and other stuff I'm not eloquent enough to voice here. Here's a blog where others do it much better.
From Dalston to Stratford, Hackney Wick to Walthamstow, I've met teachers going out of their way to spark creativity in their students, space explorers and streetartists brightening up blank spaces. I've visited venues across the city welcoming all comers to free arts events, some with funding, others battling to make ends meet (something that certainly won't get any easier from April with the huge business rates increase). I've made Facebook friends with organisations matching young people from deprived backgrounds to creative mentors, started Instagram love affairs with creative entrepreneurs, engaged in tweetchats with artists and campaigners doing their best to make their communities better places. I've even discovered landlords keeping rents low to keep artists afloat (yes, they do exist!).
I call these people #Artskickers. YOU know who I'm talking about. These people are the unsung heroes of the culturally resplendent community that is east London.
Time for celebration
It's high time someone thanked them for their efforts, got them some publicity and gave them a good night out, so I'm teaming up with LoveEast magazine and a load of absolutely brilliant sponsors to do just that.
The #Artskickers Awards will recognise and reward individuals and organisations whose hard work, dedication, passion, slog and effort inspires communities to engage in and with the arts in East London.
The categories
There are 6 of them, covering creative business owners, arts teachers, venues, galleries, workshop facilitators to arty kids and future artists. People working at grass roots, fighting to make sure everyone gets the chance to experience the benefits that participation in the arts brings.
The judges
Our star-studded judging panel includes artists Gavin Turk & Deborah Curtis, streetartist Zabou, Olivier Award winners actress Denise Gough and singer Sharon D. Clarke MBE, Poet Lemn Sissay MBE, musician Renell Shaw and John Mulholland, editor of The Observer.
… did I mention the prizes?
Prizes include once in a lifetime experiences – like the chance to spend a day with world famous street artist D*Face - as well as treats from generous east London businesses like Great Art, Cowling & Wilcox, Climpson's Coffee and Lizzie Thorne Flowers, who've donated fabulous prizes to reward local #Artskickers.
Share your stories
Getting nominated for any award can boost confidence and opens doors to all kinds of opportunities. The #Artskickers are going to do that for east London artists and art facilitators, people working at grass roots, fighting to make sure everyone gets the chance to experience the benefits that participation in the arts brings.
We want to reach as many #Artskickers and future artists as possible, to make sure we've cast the net as wide as possible so we can unearth the unsung heroes, share their stories and remind people how resilient and creative people are in the face of everyday challenges.
So far the response has been fantastic, so much so that we're hoping to extend our reach next year. But in the meantime, I'm starting with me, sticking to the streets I know and the community I love.
I'd love to hear from you about the #Artskickers in your life!

How to enter
The #Artskickers couldn't be easier to enter, just go to the website, www.artskickersawards.com, tell us who you love and why they're so artskicking. You can even nominate yourself!
But you'll need to be quick, the entry deadline is 9.30 am, Monday, March 6.
---
To hear from the judges, find out about prizes and keep in touch with the #Artskickers, follow @TheArtsCrusader on Instagram, Facebook and Twitter.