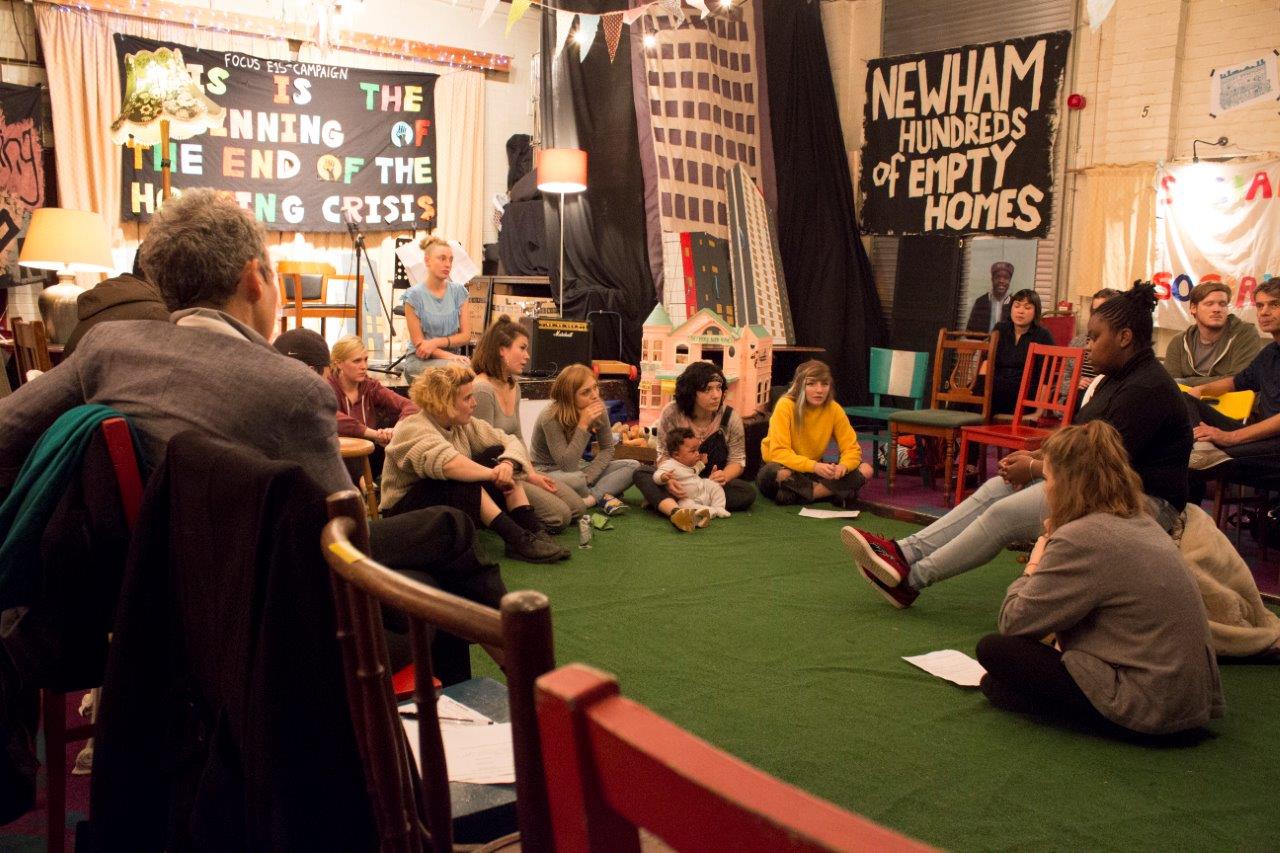 Photo credit: Westway Trust

Our Cultural Education Challenge project is called #CultureMakers. We are giving up to 50 local young people aged 16 - 24 up to £400 funding plus support to run their own creative projects that benefit a community.
The range of projects that we have supported to date is truly exciting, from Capoeira classes for young people, to campaigning films, to showcases and master-classes. The projects are all run by unique, passionate and ambitious young people who are prepared to take the lead and take a risk. We give them our support, (and some money) to allow their ideas become reality.
The Westway Trust is in the heart of North Kensington, which has an incredibly rich and exciting cultural heritage. #CultureMakers is delivered in partnership with Vinspired - a youth volunteering charity which has an established programme of giving grants to young people to run their own social action projects. #CultureMakers is unique in using Vinspired's model to fund projects that are both creative and benefit a community. We are proud to help young people to join the great tradition of artists who use art to make a difference.
As well as providing funding, we support our #CultureMakers through a programme of training, talks and mentoring from a wide-range of industry experts. For example, Perry White supports with filmmaking, Lynette Linton from the Gate Theatre has run workshops on editing and storytelling, we have visited Redbull Studios where we met artists and technicians, and Acklam Village to meet venue managers. We go to events, exhibitions and festivals and see shows such as the fabulous 'Land of the Three Towers' by You Should See The Other Guy - a not-for-profit, all female, politically engaged theatre company.

At the heart of the project is the idea of young people taking action and using creativity to help a community. We are teaching our young people to get involved in their communities, to become young leaders and to use their creative talents to benefit not only themselves but the communities to which they belong.
We are also interested to see if, through taking part in our programme, young people will gain confidence to visit, work with or work in cultural institutions and the creative sector generally.
We hope that through giving young people the opportunity to design and deliver their own projects we can start to learn how we and other local cultural institutions can best meet the needs of, and work with young people.

The first #CultureMakers project to get off the ground was Maya Williams' beautiful event L.Gold.BT; a free, relaxed open mic night with live discussion and a showcase of dance, art and music by young, queer, black artists and friends. Or, as Maya described it, 'a queer woman of colour's experiment on existence and representation'. Maya eloquently describes her project in our film about the night.
We also supported Rose Elite - a six week creative girls' night at White City Youth Centre. Sixteen year old Rebecca was fed up with her youth club being dominated by boys, so with a small group of friends she did something about it. I personally love this project as Rebecca identified a problem in her community and used her creativity to find a solution. White City are now looking at ways to maintain a girls night.
#Cam4art a project that 'democratised art' was another inspiring #CultureMakers project. #Cam4art is an online webcam based performance art event. Nick used the power of live streaming to provide a platform for performance artists to connect directly with their audience. Following the success of #Cam4art, Nick has been flooded with applications for his follow-up project; #Gram4art.
Next steps and lessons
We are tweaking our programme to best meet the needs of our young people. We will continue to find new partners and supporters who can help us to open doors, provide inspiration, introductions, and to help when our #CultureMakers are facing a challenge.
One important lesson that we have learnt is not just to listen but to also respond the needs and interests of our participants. This means having a flexible approach to our programming and working with a supporting organisations and individuals who are willing to prioritise our young people above any other agenda.
---
Click here to find our more about the Cultural Education Challenge.
Click here to find out more about Westway Trust.