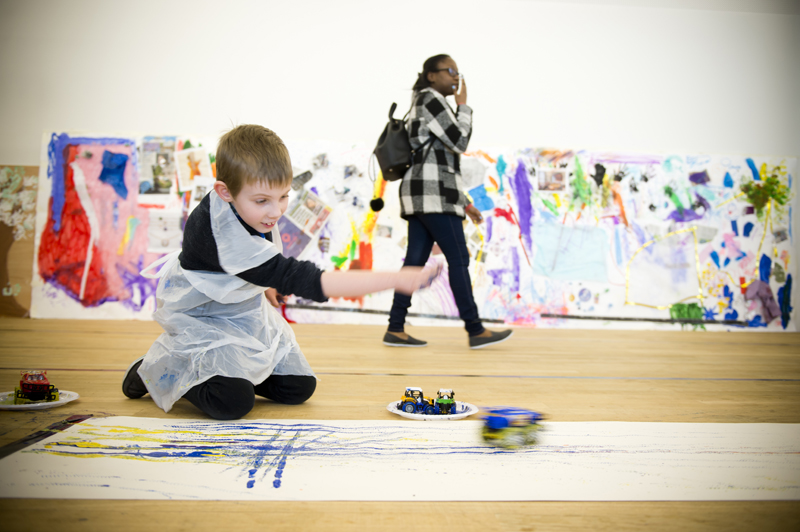 At the beginning of this year I became a school governor. For as long as I can remember my father has been a school governor and my Mum was an English teacher, so despite not yet having children of my own, it's felt completely natural that I should have an interest in education. At the age of 33, I think I've got some useful, worldly experience to offer - and I was sure that the role would also be really informative.
I work at Arts Council England as Senior Manager, Policy for the Chief Executive. I often work with programmes that bring together the arts and education, looking for ways to make the case for the importance of arts funding. I feel that it's important to understand the impact of this work, within the arts and within communities and schools. My role as a governor has allowed me to see the good things that come from putting the arts in the classroom - and it's also given me an informed understanding of the pressures that schools are under.
The school I chose (or that chose me) fits all the criteria I had in mind when I started thinking about being a governor – local, small (single form entry so one class per year) with an emphasis on arts and creativity and a friendly, dedicated governing body and staff. Oh, and it has a garden with a pond. It was a simple process to apply. I filled out a form on my Borough Council's website, which warned that there may be a wait, and in due course was asked to interview with a panel of Head Governors. Soon afterwards I started receiving requests to visit schools and to be interviewed.
Just before I joined 'my' school it obtained an 'Outstanding' rating from Ofsted. This is obviously great - I'm joining a school operating at the top of its game - but has also led me to think about what I can contribute. Maintaining this level of excellence will obviously be crucial but, despite past success, funding pressures continue and many of the things that make the school great – its language, arts and music provision - are at risk from fluctuations in income. Working in public funding and alongside other philanthropic and grant giving organisations means that I have some idea of where funds are available, who to approach and how. I hope this will be useful. Beyond this I'll look to bring enthusiasm and a willingness to get involved; not specialist attributes but likely to be useful nevertheless.
So far meetings and their attendant paperwork have been interesting and I've been learning a lot (and not just a whole new series of acronyms). It's been illuminating how tight the margins are for schools; how one small decision by central government or the local council can have huge ramifications on the ground and can lead to the cancellation of valuable programmes. I've also seen the difference that dedicated staff can make to schools. This is something I've previously seen in the arts where, even in the most trying of circumstances, remarkable successes have been achieved if the right people have been in place.
Being a governor is a fairly large commitment and not something to be taken up lightly. As well as the main governing board there are a number of sub-groups looking at particular parts of the school's operations, such as finances and the curriculum. The role can potentially take up a fair amount of time.
However, within just a few months I've found myself seriously engaged with the school. All in all, I'd wholeheartedly recommend becoming a school governor – in particular if you work in a field such as arts and culture, which often look to engage with children. Feeling that you are a part of the school community and that you are working with others to make a real difference for local children makes it incredibly worthwhile.