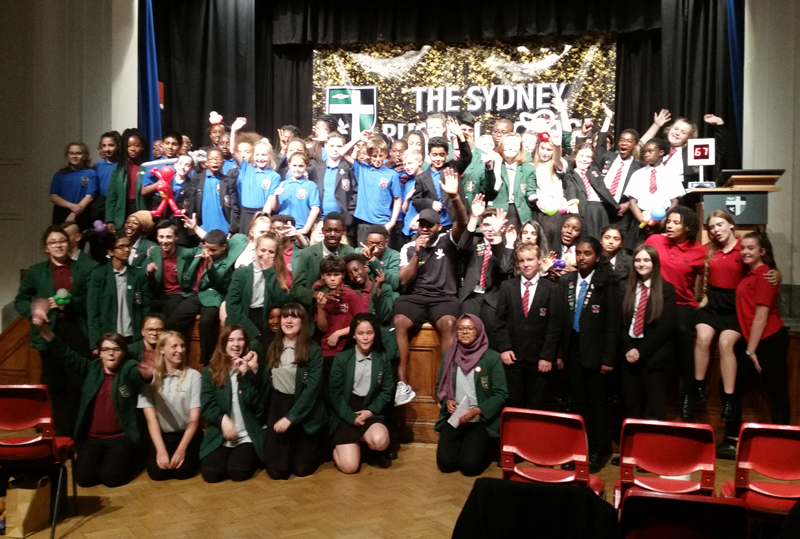 What a final few weeks it has been for Cultural Citizens Barking & Dagenham! 6 more trips completed, all of our Arts Awards moderated and two end of project celebrations enjoyed! We can't quite believe that the pilot project coming to a close, and how much we have fitted into these past 6 months.
As the dust settles, we will be able to evaluate and process all the learning, but for now, it is time for some massive congratulations to all schools, teachers, artists, staff and, most importantly, pupils who have driven Cultural Citizens Barking & Dagenham forward – thank you!

One thing that is for sure, is that it has been a big project. And with a big project comes big numbers – 300 young people, 5 schools, 10 artists, 12 teachers… so as we look back on the last six months, here are the top figures from Cultural Citizens Barking & Dagenham:
100 creative after-school sessions facilitated

20 trips completed

25 cultural venues/partners worked with (see list at bottom of the page)
12 different art forms explored

61 withies used for Eastbrook's heads created with artist Del Taylor
3 short animation films created by Dagenham Park School with artist Kirsty Reynolds

12 spoken word pieces and accompanying movement works created at Eastbury with artists Emily Bray and John Akinde

1 immersive theatre piece devised and showcased by Robert Clack students with artist Pedro Vaz

1 fantastic celebration event hosted by Sydney Russell students with support from Artist Director of Studio 3 Arts, Liza Vallance
156 Bronze Arts Awards passed and more still to be completed over summer
So, as we start packing up our lanyards, recycling our trip itineraries and looking to our Big Deal Summer Performing Arts Project (21st August – 1st September, free workshops for 14 - 19 year olds), we'll leave you with some of the highlights...

I wasn't confident before, but I am because of the workshops.
Cultural Citizens participant
I was surprised that I saw a black person dance [with the Royal Ballet]!
Cultural Citizens participant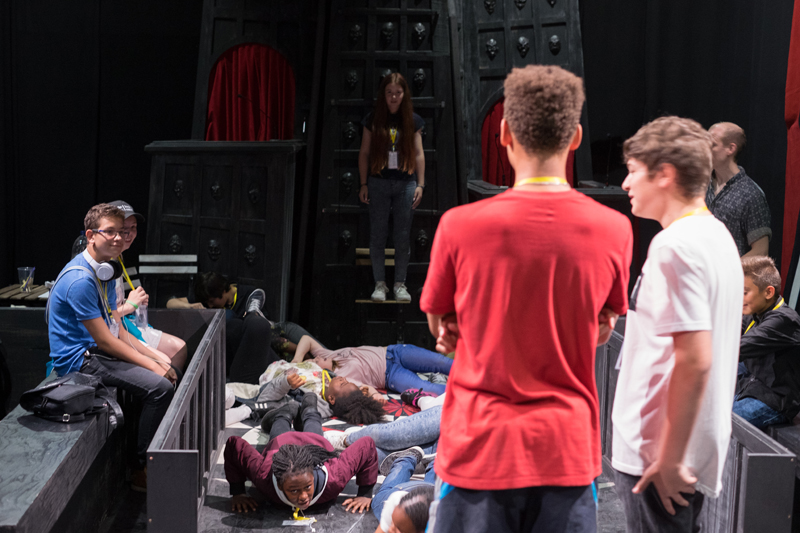 We've become closer as a group.
Cultural Citizens participant

It was great to see the effect Cultural Citizens has had on the young people involved in understanding and appreciating what art and culture is all about and the influence it has on our society. I saw their growth and eagerness to learn more about the arts at their weekly sessions and on a variety of trips, and I can honestly say they truly were cultural ambassadors.
Ify Obanye, Cultural Citizens intern, Studio 3 Arts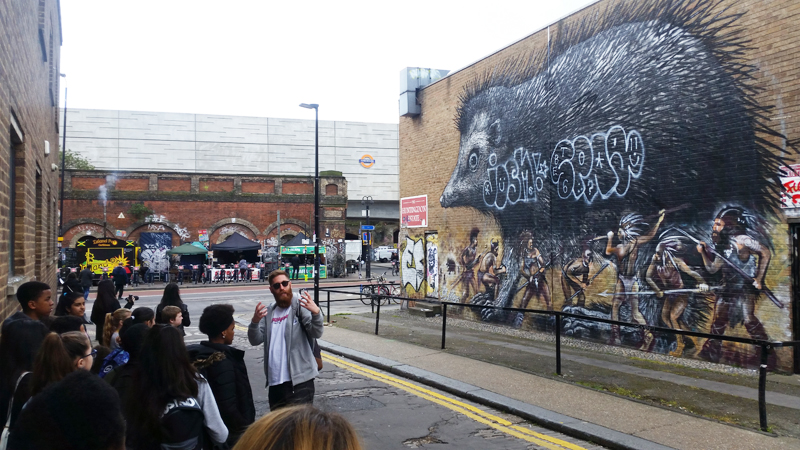 Remember you can also visit our Cultural Citizens exhibition at Studio 3 Arts between now and 4th August.

Here's to a fantastic summer!
---
Special thanks to the following organisations for taking part in the programme: Acting Up, Alternative London, Autograph ABP, Barbican, Barking and Dagenham College, Big Deal, Fool's Paradise , Les Enfants Terribles, Living Room Circus, Mischief Theatre Company, Punchdrunk, Roundhouse Young Poets Collective, Royal Ballet, Royal Opera House, Society of London Theatre, Spoken Not Stirred, Stratford Picturehouse, Studio 3 Arts, Tate, The Boathouse Creative Studios, The Broadway Theatre, Barking, The Criterion Theatre, The National Gallery, The Vaults Theatre, Theatre Royal Stratford East
Pictures credit: Studio 3 Arts