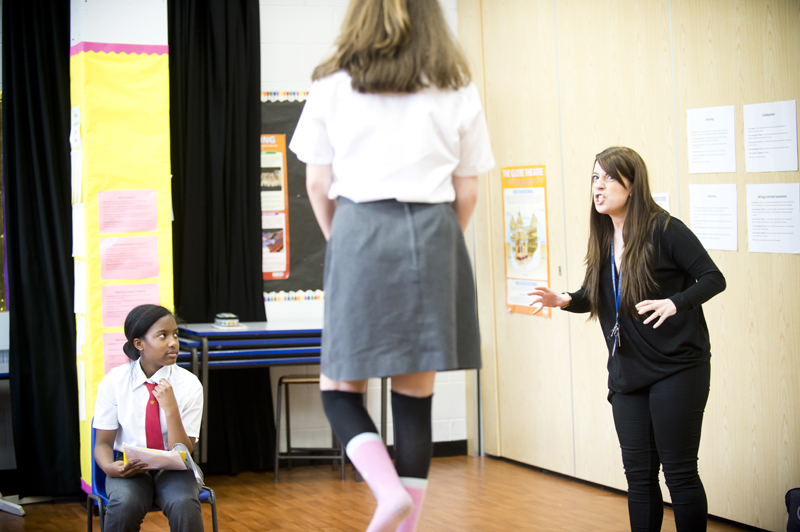 Performing and expressive arts students drop 10% at A level
The number of students taking performing and expressive arts subjects at A level has dropped more than 10% this year, as a leading education body criticised the funding pressures threatening arts teaching in schools.

Sadiq Khan sets out vision for green London as mayor plans to make capital first National Park City
London mayor Sadiq Khan wants the UK capital to become the world's first "National Park City", laying out £9m (US$11.6m, €9.9m) plans to boost the number of trees and green infrastructure within the city.

New private Fotografiska photography museum to open in Whitechapel
A new Photography Museum is to open in London's East End near the White Chapel Gallery. Swedish photography curator Fotografiska's first gallery outside Stockholm has agreed on a deal to move into property developer Derwent's new buildings in the area.
Greenwich Theatre offers free tech rehearsals to support small companies
Greenwich Theatre in south London is to allow three companies to hold technical rehearsals in its space free of charge.

Croydon is dedicating the whole of September to Andy Warhol
Croydon's award-winning RISEgallery is delivering a ground-breaking programme of FREE events throughout the month, under the theme 'Warhol Croydon', as a tribute to the life and work of one of the biggest names in 20th century art.
Not to be sniffed at: long-lost Banksy artwork is rediscovered
A Banksy painting that appeared on a public toilet block in east London, only to disappear after it was vandalised, spray-jetted by the local council and then painted over, has been rediscovered over a decade later.

You can now go on a virtual tour of the Geffrye Museum
You can now poke around London homes and interiors across four centuries without leaving your own living room, thanks to a new virtual tour of the Geffrye Museum.

National Theatre posters to go on display in new exhibition
The National Theatre has announced it will host a new exhibition exploring poster design at the theatre over the past 50 years.