Early Years Consultation
Help us develop our new programme for early years professionals working in education, childcare, and the cultural sector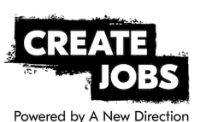 A New Direction is committed to supporting cultural education opportunities for all children and young people across the capital. As part of this, we are currently investigating the needs around cultural learning in the early years, to identify where we, and potentially others, could be most useful in supporting the sector over the coming years.
We know there is already great work happening in this area, from productive partnership working between early years settings and cultural organisations, to long-standing specialist support networks, and inspiring practice and pedagogy in settings. However, we also know that there are many areas where, whilst appetite to develop more cultural opportunities for young children might be strong, the capacity to do so is limited.
This new piece of research is designed to identify where strengths, opportunities, and needs lie. The research is being undertaken independently by World Pencil Ltd, who have a long track record of supporting early years cultural learning across England.


Who do we want to hear from?

Early years settings, such as pre-school settings and foundation stage classes in primary schools
Arts and cultural organisations and individuals currently working in, or with an interest in working in, early years across London
Local authorities
Researchers
Take part
With your help, we're aiming to build an informed understanding of how, working with many partners, we might create a strategic investment programme focused on London's early years cultural learning landscape.
Complete our short survey
Share your views and opinions about the needs around supporting cultural learning for early years children and families, and about how these needs might best be met.
Be part of a focus group
We are running three online focus groups at the beginning of December to get a better understanding of current early years cultural provision and identify areas where we may be able to offer support.
Book your free place below to be part of the conversation.