Artsmark Celebration Week
Artsmark turns 20 this year! Join us as we celebrate the achievements of Artsmark settings across the country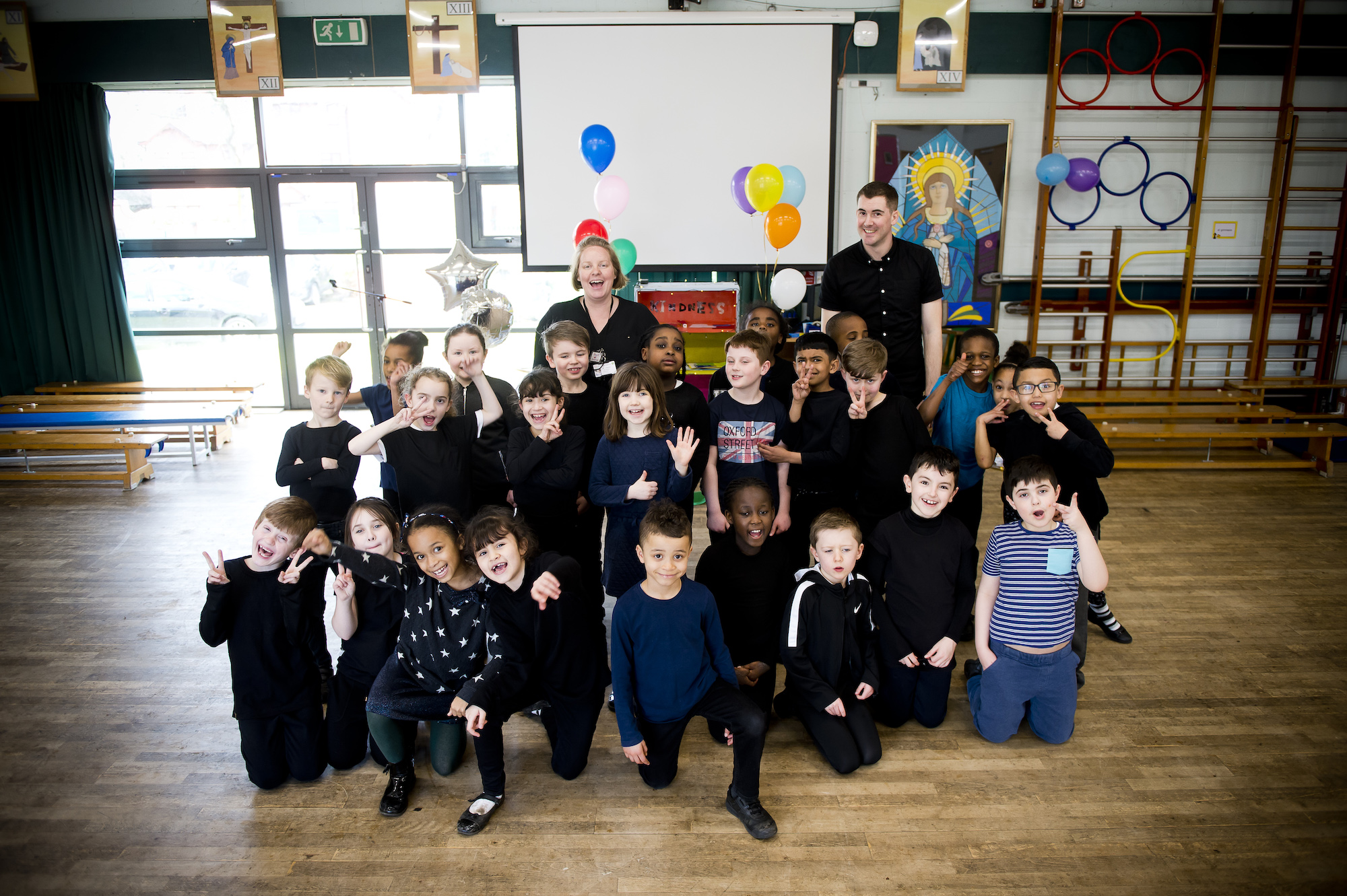 This year, we are kickstarting 20 years of Artsmark with Artsmark Celebration Week. Across the week we will be highlighting the role of arts, culture, and creativity in education, as well as the positive impact Artsmark has had on young people and their communities.
From Monday 08 November to Friday 12 November, A New Direction will be hosting live events, premiering a new series of Artsmark films, and sharing resources; each exploring different areas of the Self-Assessment Framework. Our #CelebrateArtsmark Online Gallery will also be open for submissions, offering a place to showcase your students' creative work throughout the week.
Join us to rediscover the benefits of the Artsmark framework, connect with other Artsmark schools and Artsmark Partners, and find ideas to compliment your Artsmark journey – whatever stage you're at!


Who can get involved with Artsmark Celebration Week?

Everyone! Events, resources, and videos shared during Celebration Week are open to all – whether you're an Artsmark school or just thinking about starting your Artsmark journey!

Events will be hosted in collaboration with Artsmark Partners and teachers from Artsmark Settings. We'll be exploring how the Artsmark framework can support your school to:

Embed arts and culture across your curriculum
Develop arts programmes to support well-being and attainment at your school
Build young people's confidence, character, and resilience through creativity
Support the health and wellbeing of pupils through arts and culture
Strengthen pupil voice
Celebrate your long-term commitment to cultural education with pupils, parents, and your local community
Develop new partnerships
Showcase your students' work in our Online Gallery
Add your students' work to our Online Gallery and help us celebrate their creative achievements. Upload photos below and we'll share them across our website and social media for Celebration Week. It could be a piece of visual art, a piece of writing, a performance, or anything creative!
Book your place
Scroll down to book your free place at an upcoming Celebration Week event!