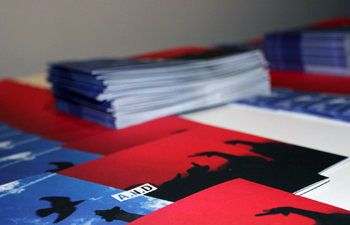 We are looking to appoint a coordinator for the Creative People and Places National Evaluation on a one year contract whilst the current coordinator – Sarah Davies – is on maternity leave. This is an exciting opportunity to work across a dynamic national programme which is building engagement in the arts in communities across England.
The job covers a period of maternity leave and runs from November 2015 to early December 2016 and is based at A New Direction in London. The post is 2 days or 16 hours a week (post holder can spread time as required during the week or across weeks).

The main objective of the job is to effectively coordinate the national evaluation of the CPP programme working with the CPP areas and commissioned research/evaluation agencies and consultants. The post will have a particular focus on ensuring the quality of the main meta-evaluation for the programme and effective dissemination. The overall strategy for the CPP evaluation is defined by the CPP National Evaluation steering group made up of the Arts Council and CPP areas.

The post-holder will be expected to work with CPP areas and in particular to work closely with the Peer Learning Coordinator and Communications Coordinator who are managed from our partnering organisation for the CPP programme, Woodhorn Museum in Northumberland. The post holder can choose to split their time between the London office and area offices if that is convenient, and as such some travel may be required.

About the role
Location: London (extensive England-wide travel is expected).
Contract: One year. 2 days a week or 16 hours a week
Salary: Between £25,000 and £28,000 pro rata depending on experience
Applications for this position have now closed.

How to apply?
To apply for this post please send a covering letter and CV to Holly Donagh by 12th October 2015. Interviews will take place week commencing 19th October 2015.
For more information about the role, please download the Job Description below:
Download National Evaluation Coordinator - Job Description
---
For more information on Creative People and Places go here. Information about the programme is also available here