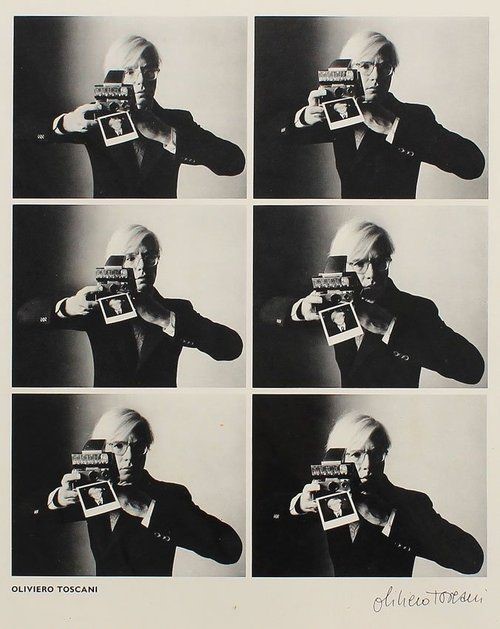 Edwin Land, the inventor of the Polaroid instant camera and owner of more than 500 patents, once said that 'an essential aspect of creativity is not being afraid to fail.' Land put his money where his quote was, trying and failing over and again to discover a better way to record visual images. Through trial, error and relentless research he eventually hit upon the 'polarising' process that made his name, and his fortune.
Land was a classic sort of 20th century inventor. The son of an immigrant scrap yard merchant, he had some schooling but never finished a university degree. When it came to the engineering, chemistry and physics behind his inventions, he was largely self-taught yet had an unwavering ability to ask hard questions, to take risks, to generate ideas, to learn from failure, to find and work with the right collaborators, and ultimately to see something through to its conclusion.
All of these qualities are at the heart of creativity, and at the heart of My Creative School (MCS).
Our first MCS session on 4 October attempted to open up discussions about those essential qualities behind that tricky word, 'creativity'. Some people are convinced you either 'have it' or you don't, or that it requires elaborate stage sets, supplies, and equipment. But Mr Polaroid would never have viewed it that way. 'Any problem can be solved using the materials already in the room,' he said.
There's something inherently photographic about the My Creative School process. By working with artist-practitioners, teachers and pupils will gain a new lens through which to view, and hopefully improve, their experience of school. The practitioners themselves are in the programme because a key element of their professional and creative life is about applying the tools of their artistry in school settings. As we move through the MCS programme they, too, will be constantly shifting perspectives and lenses, finding new angles on their work.
Creativity has been on the back-foot lately in UK education, with cuts to arts budgets and the relentless prioritisation of STEM subjects. This is changing, in part because the economies we seek to compete with are recognising their own need to more clearly value creative skill development. A 2016 survey by the Pew Research Centre about global attitudes to learning showed that in China, 72% of those asked to complete the question, 'It is more important that schools in our country teach…' chose either 'to be creative and think independently' or this combined with 'basic academic skills and discipline.' A full 44% - a majority minority – said creative skills were more important.
Surveys of this kind in other countries show much the same swinging pendulum, which might be characterised as moving away from an intensive emphasis on knowledge for its own sake and towards a greater balance between subject knowledge and what's often called 21st century skills – those skills that allow for creativity to emerge and flourish.
When our MCS projects are finished, what we hope will ultimately emerge is a fresh series of what we might call learning portraits: of individual schools, of the MCS collective, of the practitioners, and of the teachers and pupils directly participating. What's changed, and what's been affected? How do teachers and pupils 'see' themselves differently, as educators and learners? How and where can we see 21st century skills developing in our classrooms? We will capture these portraits as they develop (much like a Polaroid instant) - seeing what's emerging as it slowly comes into focus.
For MCS, creative success will be portraits that reflect experimentation, risk-taking, a willingness to try new things, making mistakes and actively learning from them, and new 'ways in' to top-level school challenges. We won't have elaborate stage sets or fancy equipment; we will mainly use what's already 'in the room,' because that's the best way to ensure that whatever we all create together can be sustained beyond the project.
An essential part of creativity is that, sometimes, you end up someplace different than you thought you would when starting out. Edwin Land set out to find a way to create better pictures. In addition to the famous instant camera, his work had a direct and essential impact on satellite imagery and the compact technology that sits on our desks and in our pockets. The late Steve Jobs, co-founder of Apple, stated more than once that Land was one of his boyhood idols.
A final Edwin Land quote makes for a nice provocation as we move into the heart of this year's MCS programme: 'It's not that we need new ideas,' he said, 'but we need to stop having old ideas.' The importance of creativity isn't new; the components of creativity and creative learning are already there in our classrooms, children, teachers and schools. Through MCS, we hope to unlock them more fully.
---
Picture credit: 'Andy Warhol with a Polaroid Camera' by Olivers Toscani, 1974