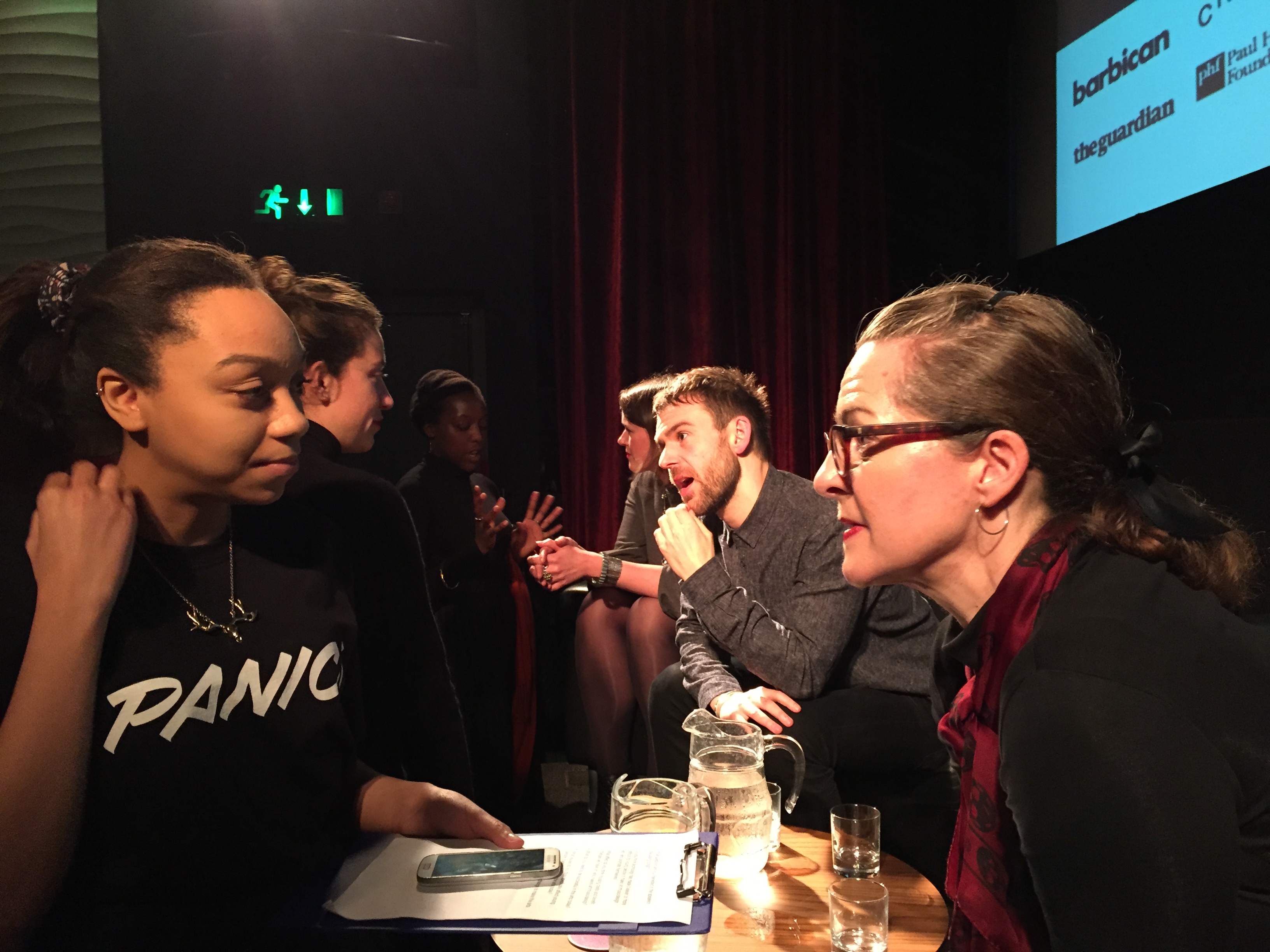 Is there enough diversity within the arts? Can you make it without coming from a privileged background? These were the burning questions at the Panic! Grit event I attended at The Barbican on Monday 30th November. On the panel were:
Everyone agreed that it has become more difficult to pursue a career in the arts or media if you're from a non-privileged background, with statistics showing 44% of those within the TV, film and music industries are privately educated.
Competition for jobs is fierce and experience is key to getting your foot in the door. Unpaid internships are now the most common way to gain this valuable experience, however this proves to be a barrier for those from a non-privileged background - to take on these internships without a paid job to fund living costs is often impossible. I can easily back this up with my own personal experiences as an aspiring journalist, and from friends who are also trying to kick start a creative career while still having to balance working a full time or part time job to support themselves.
During the panel's discussion about the unfairness of unpaid internships one member of the audience spoke passionately about the fact that actors are not paid for student films. Members from the Panic! team also shared their stories - including Symphonni, an aspiring journalist who had to leave college to look after her ill grandmother, Lizzie, an unemployed graduate from a Film and Television degree at LCC and Nadia, a non-graduate looking to gain experience and find work in journalism and broadcasting. When the panel asked the team whether they think they will make it into their chosen careers, the response was generally pessimistic with the view being that it is looking unlikely...
This is the state of the creative industry today. It's become an exclusive club for those with money (and often with the bank of mum and dad paying for their entry fee) while it's become a pipe dream for those outside.
Unsurprisingly however, there are also some people who believe there are no such problems. This was evident with another member of the audience who seemed to come from a fairly privileged background, claiming people"just need to get off their arses, not wait around for help and just get on with it". Having stated beforehand that he runs his own business and bankrolls his own daughter through her creative career, he is happy to stay in his own bubble, not fully understanding challenges that the non-privileged face.
But it is time for change and bubbles need to be burst. The arts industry needs a shake up, and indeed some would say that the arts and creative sector has now lost its edginess and grit due to everyone in the industry coming from a similar background. Actress Julie Walters, who hails from a working class background, also shares a similar view stating the "working class kids aren't represented [within contemporary dramas]" and that she would have struggled to make it as an actress if she had started her career today.
The debate was well worth going to. It is obvious that more diversity and equality is needed within the arts and it is brilliant that programmes like Create Jobs can help those access opportunities that wouldn't otherwise be possible.
Shahira also participated in the programme - read about experience here - and you can also read a full round up here.