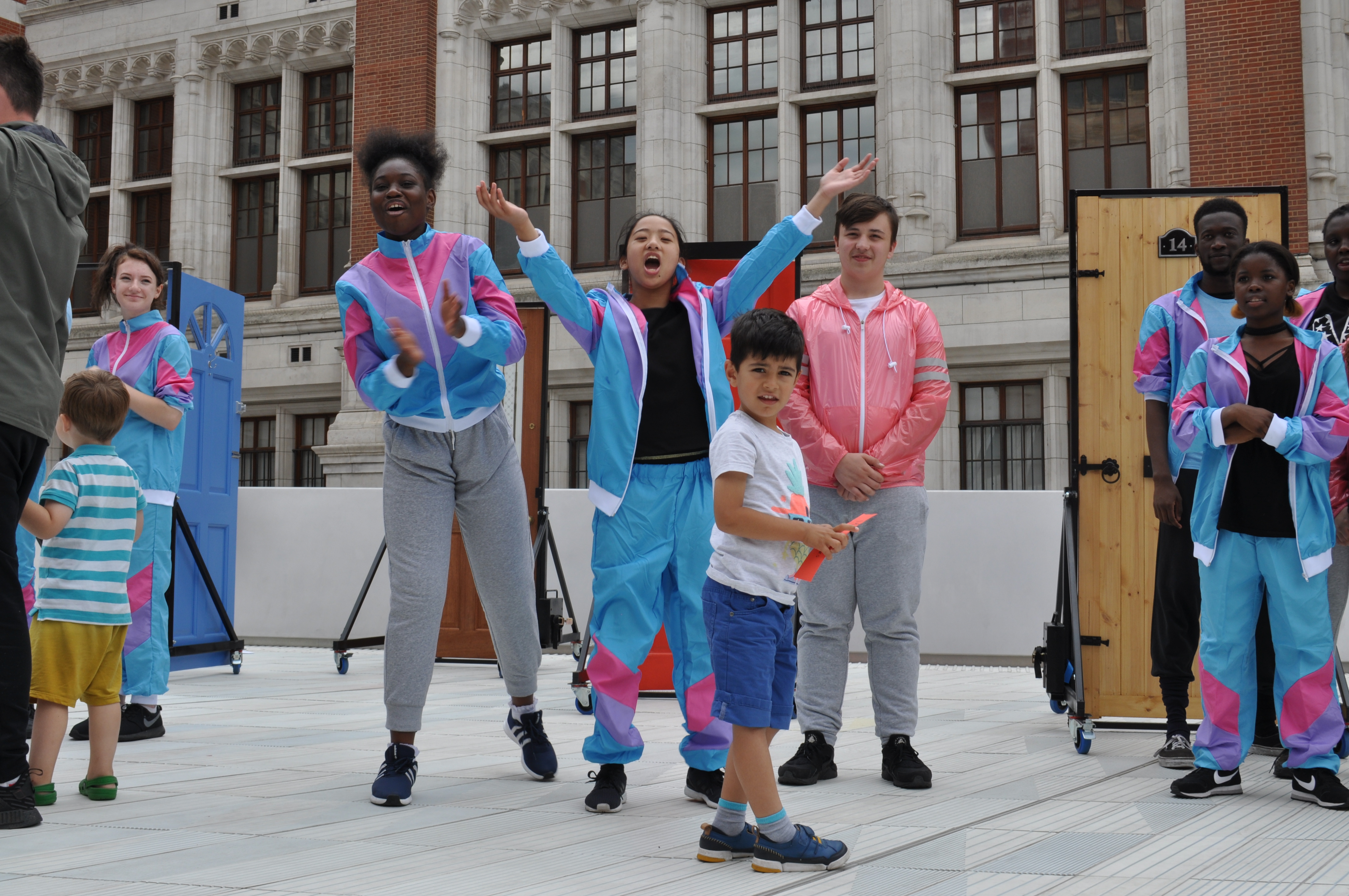 Cultural organisations
We know it is part of your remit to increase diversity in the arts, but can we be collectively cannier in tackling marginalisation? Are you talking to and working with the right schools?
Schools
Are you actively looking for the right opportunities? Do you know what you need and are you making the best connections?
I was recently at an event aimed at arts and cultural organisations and it became apparent to me that some arts organisations have a very fixed opinion of schools and their approach to creativity. It was suggested that schools aim only for the highly marketed opportunities and national spaces like the Tate. Personally, having worked with national organisations and individual artists, my argument is we target those spaces because the offer is usually free or highly subsidised. For instance, my school is currently working with The Donmar Warehouse on three free projects. They provide experienced workshop leaders, free theatre tickets, informative teacher packs and even the chance for our students to perform on a professional stage. What school wouldn't want to do that?
Laura Fuller, Programmes Manager at A New Direction (AND), commented:
In our experience, and from what schools have told us, many schools find it a challenge to find the right partner to work with. This could be down to not knowing where to start, or being overwhelmed by the huge number of potential partners in London, but a large part of the challenge is simply not having the time to do the research, or to clearly set out what they want to achieve through a partnership
As a cultural leader and AND Advocate, I regularly meet educators in London who are championing the arts at a very high level. We are devising creative lessons and projects, and designing project models for working with individual artists. We are busy raising standards, promoting and marketing our school in an increasingly competitive system, and seeking professional opportunities to showcase our pupils' work. Meanwhile, we are also organising trips, fundraising, building sustained partnerships, priming the future workforce and finding work-related learning opportunities. And all this in a climate of Ofsted fear, where it's problematic to take pupils off timetable, there's pressure to focus on headline performance measures, no budget and the arts are not considered a priority.
I have a non-traditional teaching role where I am paid to create opportunities and broker relationships with cultural organisations so that the school community has a strong engagement in the arts and can make the most of London's impressive cultural offer. It's a shame that I am one of the few remaining arts managers/coordinators with real time to do so, even if I don't have a budget anymore. Now more than ever we need courageous head teachers and senior leaders to advocate the importance of teaching the arts and the essential contribution that the arts make to our lives.
But in these austere times, both schools and the cultural sector also need to think of new models of interaction. It's a well known fact that diversity in the arts needs to be improved. Well, we have the pupils. We recognise the continual inequality in arts participation and those that enter the creative industries for employment. Working alongside the cultural sector schools have the power to change this.
If the biggest dilemma for arts and cultural organisations is attracting schools in the first place, what can they do? First of all, they should ask themselves: are you talking to the right schools? Yes, there is the danger the privileged few schools will repeatedly receive extraordinary opportunities, but remember that most schools have links to others, and I know our school has experience of disseminating good practice and boast successful models of engagement. Arts organisations and cultural hubs need make it easier for us in these testing times. Is your organisation, small or large, listed on ANDtogether for example?
Secondly, once you've got schools interested, make sure you design a real brief that is fit for purpose within your organisation. The London Transport Museum has a fantastic model for delivering apprenticeships and Arts Award, linking learning to real briefs, arts admin and place. Could we perhaps generate an apprenticeship triangle for schools, organisations and Arts Award...?
Thirdly, give us space to exhibit our pupils' work in your professional space or communal areas. And vice versa; why not organise a professional rehearsal in a school? There is a wealth of unused space in schools in the evenings, weekends and holidays. Even better, build a project around our site and enable our pupils and parents to have a place and voice in it. I continue to draw on Corelli's successful relationship model with Emergency Exit Arts (which I wrote about in a previous blog here) as an example, because it works. We mutually devise and apply for funding and include our students in the design process. Participatory practice is at the heart of what they do and they are winning!
Aside from all of the above the main problem, as ever, is funding. Beyond the obvious solution of making offers free, cultural organisations can help with this by involving schools in the planning of projects right from the start and having high expectations of the abilities of young people. Also remember that, while we currently rely on the goodwill of artists and educators to meet in the evenings, this will only become harder for teachers as budgets get tighter and workloads increase...
As for schools - it's time to take action! Who are your networks? Join your Local Cultural Education Partnership (LCEP) or local hub for joined-up thinking. Sign up for all the free competitions and opportunities you can - you never know who you might meet and what opportunities this might lead to.
When I was in the same meeting it occurred to me how obvious it was to get organisations and schools in the same room to hear different perspectives and understand multiple viewpoints to try to solve some of these issues. The challenge for us all is to develop new models for effective partnerships that can adapt to accommodate schools, including the ones that are harder to reach than others. We need to think differently. Now you now know where I am, so let's start communicating, collaborating and creating!
---
Shermaine Slocombe is Arts College Manager at Corelli College (soon to become The Halley Academy) and is also part of our AND Advocates programme. Click here to find out more about her and the programme.
You can also follow Shermaine on Twitter here, and Corelli College here.
Picture credit: Corelli College, taken from a recent project with EEA exploring the home and built environment at the V&A.