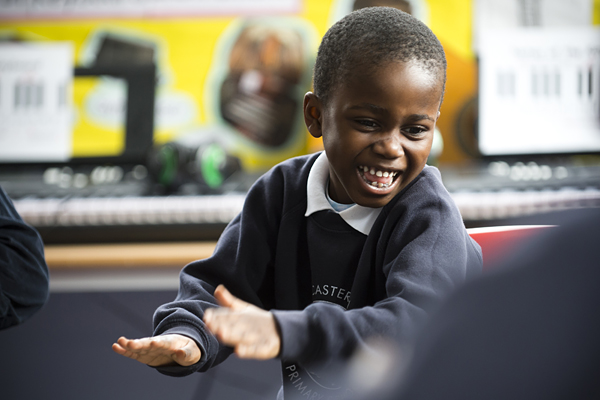 (Credit: Lancasterian Primary School. Photographer: Roger Brown)
Over the past year, ANDtogether, our platform for connecting London teachers and schools with wealth of cultural organisations and opportunities available across London, has come on in leaps and bounds.
We're now welcoming new organisations online, inviting them to add and update free profiles to present their offer to a ready audience of schools wanting information and opportunities to engage with.
With partnership ever more important now at a time when creativity is being squeezed from the curriculum, schools would be forgiven for struggling to keep the arts alive in school life - but organisations can and should be able to step in to bolster cultural experiences for young people.
We developed ANDtogether to address the need for information sharing and connection in this space, and are already seeing some promising connections taking place, and look forward to hearing from schools and organisations where fruitful partnerships come to fruition.

Organisations - drop us an email to get started on your profile
Teachers and schools - browse the Index of organisations, and feel free to use the #ANDtogetherLDN for call outs if you have specific ideas or requests.

We hope you find the site useful!