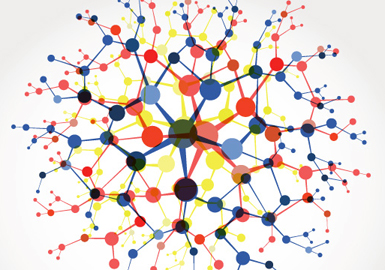 Children and young people who are looked after by their local authority, rather than their parents, are some of the most vulnerable groups in our society. Their attainment has been of great concern at both a national and local level and more support and resources are needed to help raise their achievement and wellbeing.
Through our Connecting Culture project, we are working in partnership with three other London boroughs (Kingston, Hounslow and Ealing) to explore how cultural provision can be extended to those children looked after who are placed out of borough to enable them to access culture locally. Our project aims to provide a new methodology for supporting the cultural needs of all children in care – in the place they live as well as where their roots are, irrespective of which Local Authority is responsible for them.

Throughout the process of building relationships with partners we were able to draw on the shared goals and long-term vision that the Arts service and Children's services in Richmond upon Thames created through Culture 4 Keeps. Established in 2007, this successful programme
It has been important to build partnerships with a wide range of people: from participation workers for children looked after, different cultural organisations to the heads of virtual schools (which support and challenge the educational provision for children looked after). When brokering relationships with partners we were able to highlight unique aspects of the Culture 4 Keeps model, which helped other boroughs consider new ways that Children's services and Cultural services could work together. These unique features include having a dedicated Coordinator (jointly funded by Arts Services and Children's Services), having targets for cultural engagement embedded in Richmond's Children and Young Poeple's Plan and having cultural outcomes built-in to the young people's personal education plans.
An important aspect of the Connected project work has involved outlining why cultural provision is important for children looked after. Research has shown that an engagement with Arts and Culture has the potential to strongly improve the life chances of those placed in the care system. Such engagement can make a significant contribution to young people's personal and social well-being – helping to raise aspirations, increase self-esteem and develop positive relationships with others. In doing so, this will help raise their chances of beating many statistics concerning their life chances that are stacked against them.
Access to culture should be an entitlement of children looked after. Local Authorities have a duty to act as 'corporate parents' and to provide the opportunities and support that any good family would do, including the chance for the young people placed in their care to participate in a rich cultural life.
We look forward to further developing relationships with Children's services and partner cultural organisations and hope to develop a sustainable cultural offer to children looked after through this strategic Connected project.
To find out more about the project please contact Pippa Joiner, Arts and Heritage Development Co-ordinator at Richmond upon Thames Arts Service.
To find out more about Richmond's work through Connected London, go here
---
About Connected London
A New Direction's action research programme and strategy for local areas in London. 'Connected' is a three-year programme (2012-14) with two years of action-research investment and one of transition or development funding. It is led by A New Direction, in partnership with the Innovation Unit and a number of London Boroughs and other cultural partners.
---
Like this blog?
We send out a monthly digest of all our blogs, news and updates - sign up here to receive straight to your inbox - www.anewdirection.org.uk/newsletter
You can also follow us at @A_New_Direction