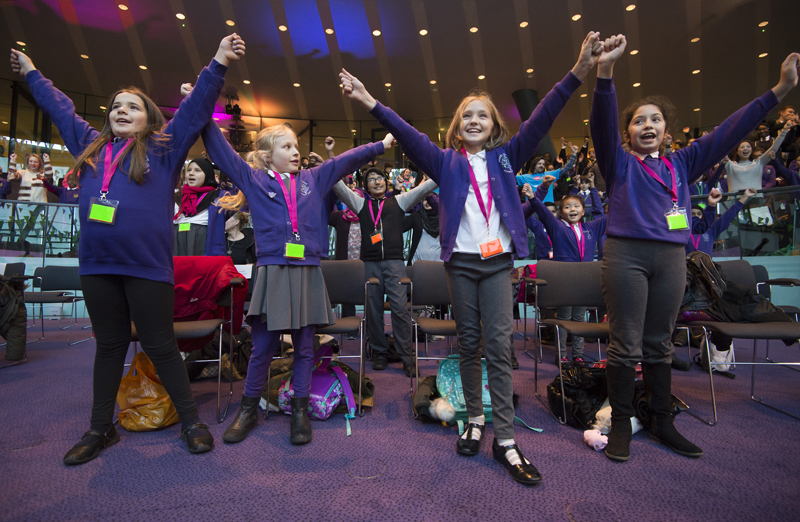 Delivered by A New Direction, in partnership with Mayors Fund for London and BEOPEN, The London Children's Festival asked children and young people aged 9 to 14 to consider Mayoral priorities such as Healthy Streets, Healthy Habits, Healthy Communities and Healthy Spaces. The children were encouraged to explore how they connect to and interpret these themes, and to explore their ideas and vision relating to the future of London. They were then tasked with turning their ideas into advertising campaigns, with the help of mentors from the Royal College of Art and leading UK advertising agency creatives.
Ideas for campaigns ranged from putting "rubbish jokes" on bins to encourage people not to litter, to running 'Freaky Food Fridays' to get young people to eat healthier. All of the campaigns were developed during a series of weekly workshops run in the schools throughout November. The mentors and creatives worked with the students to help them decide which issues mattered to them the most, before bringing all of their ideas together into a poster which would be the focal point of their campaigns.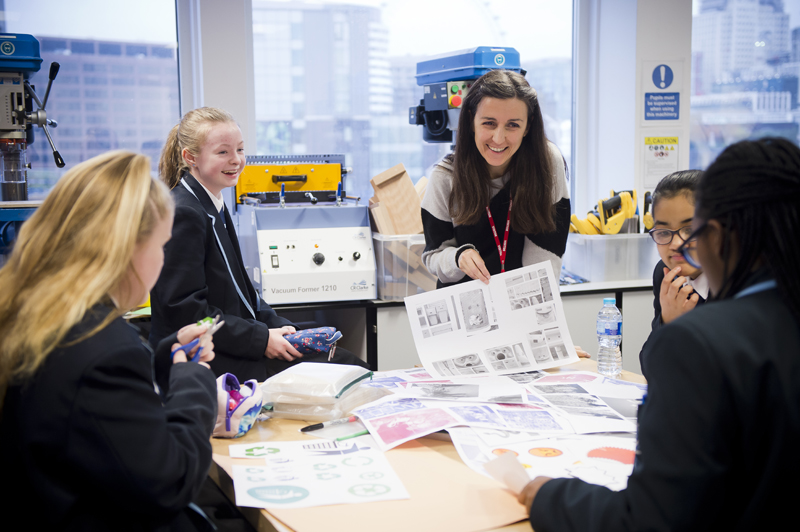 Image credit: Oasis Academy, photographed by Roger Brown for A New Direction

These posters took pride of place in City Hall on 1 December at an event which saw all of the children come together to present their ideas to representatives from the Mayor's Office, the Greater London Authority, and the Children's Commissioner for England. Upon arrival, the students were particularly excited to also see their posters displayed on digital advertising boards around the Tower Bridge area, as well as being featured in a double page spread in City AM.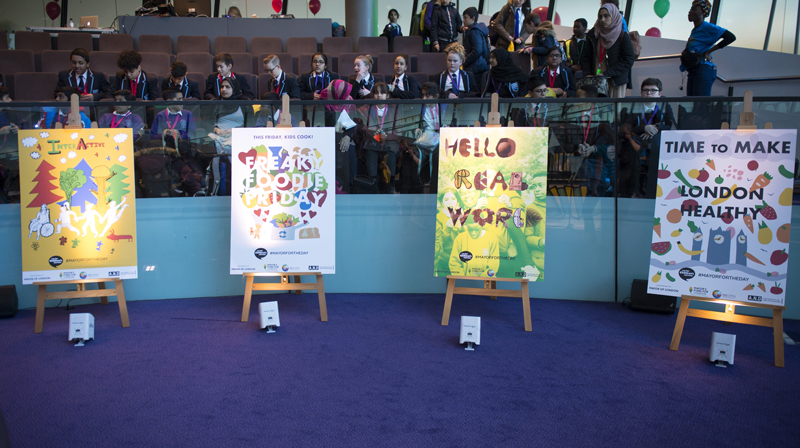 Image credit: Mayors Fund For London, photographed by Ben Stevens

The excitement only increased as they were greeted in the Main Chamber by motivational speaker Mr Beezy (see video below!), before being split into groups and heading off to take part in a host of activities and workshops led by creative agency Nimble Fish. Schools were paired for the sessions and the young people were encouraged to assess and critique each other's ideas ahead of the big presentations at the end of the day.

An amazing morning at London's Children's Festival down at City Hall with @mayorsfund @BEOPENFUTURE @A_New_Direction #IAmGreat pic.twitter.com/DrdeUr3AKw

— Mr Beezy (@thereal_mrbeezy) December 1, 2017
The presentations were compared by none other than Blue Peter presenter Lindsey Russell – much to the children's (and quite a few teacher's) delight! Two children from each school took to the stage to pitch their idea and explain their process to a panel, all of whom were blown away. The abundance of creativity, invention and confidence displayed by the children presenting was a joy to watch, and the ease with which they cut to the core of the issues they had chosen to cover was truly impressive.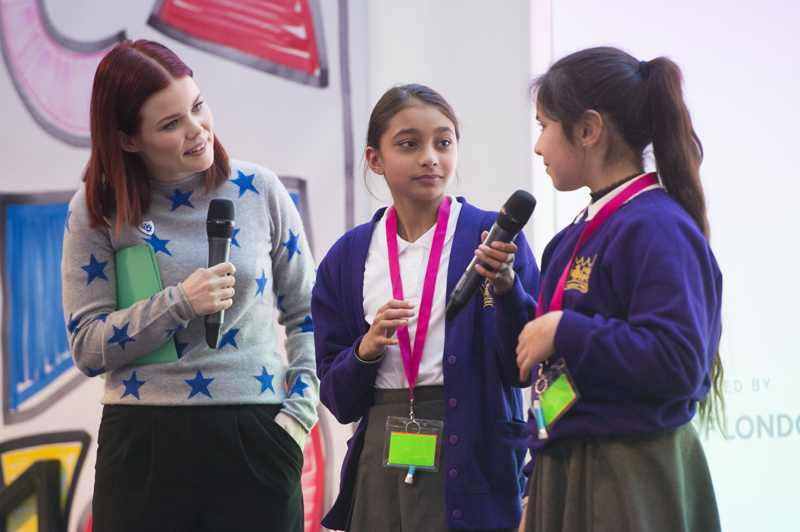 Image credit: Mayors Fund For London, photographed by Ben Stevens

Spoken-word artist, Joelle Taylor, then delivered an amazing poem - weaving together the issues and solutions raised by the young people. The transcript of the poem was presented to the Deputy Mayor to feed into The London Children's Charter – a manifesto which will help to advocate, influence and prioritise what young Londoners feel passionate about, and inform policymakers about what matters to the next generation. The event served as the perfect platform to ensure young people's opinions and voices are truly represented in this.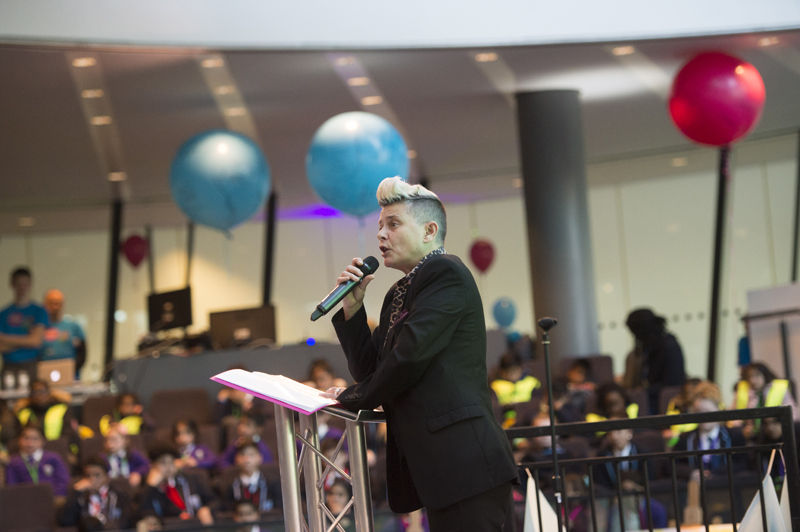 Image credit: Mayors Fund For London, photographed by Ben Stevens

We look forward to sharing the poem with you, along with a highlights film from the day. Sign up to our newsletter to stay up to date.