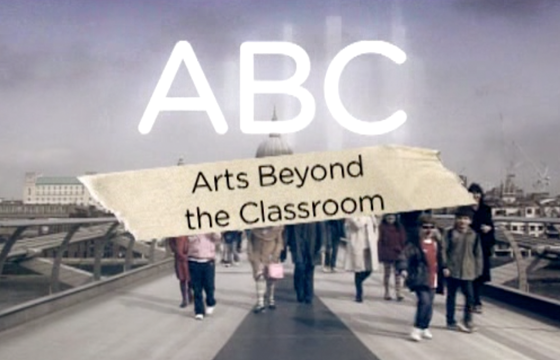 From documentaries to essential case studies, and practical classroom resource that are useful to both teachers and creative practitioners. Here is a highlighted selection of some the resources available:

London to Beijing-A Dance Travelogue
"I realised how important body language is, how much you can say through body language".
This film documents 12 students from City and Islington College, who attended National Culture & Arts Vocational School of Beijing as part of an exchange programme and notes their experiences of a new culture, a new language and even newer 'precise' dance routines.
View it here
Arts beyond the Classroom
This documentary demonstrates how parents who engage in artistic and cultural projects beyond the school gates, boosts their child's experiences and encourages them to ask the right questions in and outside of the classroom.
Watch it here
Tag
This well illustrated resource is an Olympic themed story based in a secondary school. This material is useful for secondary school teachers exploring an alternative way to teach English combined with photography.
Watch and download it here

Grove Park School
Here's a film about pupils from a West London school, who have a range of special needs and requirements that investigate their local area and how it accommodates them in their eyes...

Eye & I
This cross cultural-research documentary between neuro-science and the arts investigates how the brain receives and expresses emotional information in the context of social interaction, in the artistic setting of a living installation. It is compelling and moving from both an artistic and scientific view.
Watch the film here

But this is just a selection - for more just go to www.anewdirection.org.uk/resources