A New Direction today announces an investment of £700,000 in seven initiatives as part of the Cultural Education Challenge, an ambitious £900,000 three year programme designed to bring about a step-change in Cultural Education and young people's cultural engagement in London.
Led by A New Direction, with funding from Arts Council England, seven lead partner organisations will work with over 100 organisations ranging from housing associations, social enterprises, early years settings, local authorities, cultural organisations youth clubs and schools to lever 100% match funding into the programme, bringing the total investment to £1.4 million.
London has secured a world reputation as a cultural powerhouse. Seven out of ten visitors to London say culture is the reason they chose to come to the city. But, despite this global position, not all London's young people benefit from access to culture.
There are huge inequalities affecting young Londoners cultural engagement:
These are just some of the challenges, we know that there is inequality between inner and outer London, that young people often feel alienated by mainstream culture and this is set against a backdrop of huge change in communities driven by population growth and anxiety about youth unemployment. Download our infographics on the key themes.
Cultural Education Challenge partners will work together to address these inequalities collectively for the first time.
The seven successful initiatives are:
Cultivate
What makes a place, and how can children and young people contribute to building it?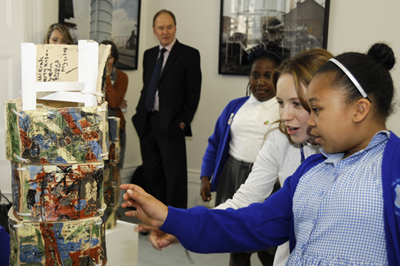 Cultivate will engage young people aged 7-19, in the large-scale transformation happening at Nine Elms on the South Bank.
It will build a programme of quality-assured creative activities in schools learning opportunities for teachers, to support awareness of existing and new local opportunities and activities available. Local young people will build their connection to the changes in their area and learn about the opportunities their place provides for them to have fun, learn and progress creatively.
Wandsworth Council is showing leadership in their local area, ensuring more children and young people are able to capitalise on the opportunities such dramatic development provides.
Creative Youth
How can housing associations, local cultural partners and young people work together to address barriers to cultural engagement and broaden young people's horizons?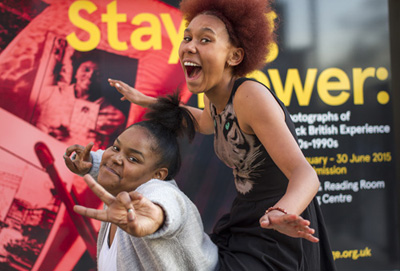 Ovalhouse will be working together with three leading social housing providers (Hyde Group, Metropolitan Housing and London and Quadrant) to address barriers to cultural participation by young people living in the London boroughs of Lambeth and Croydon.
We will encourage young people in housing estates in Lambeth and Croydon to aspire educationally and artistically and broaden their horizons though a programme of creative activities, youth leadership and cultural visits.
East London Cultural Education Partnership
How can creative organisations create a combined force when working with schools?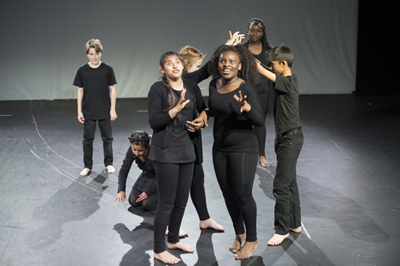 The Barbican will lead a consortium of over 20 creative, voluntary, public sector and education organisations in a potential game-changer for cultural education in East London.
By joining forces, these organisations will provide a united force to support schools in embedding high quality cultural provision, meaning more children and young people will benefit from partnerships with creative and cultural organisations through their schools.
The group have developed a plan for a self-sustaining partnership, and brokerage model for schools that will extend beyond this initial funded period.
#CultureMakers
How can a rich, local cultural ecology best support young people's progression and development?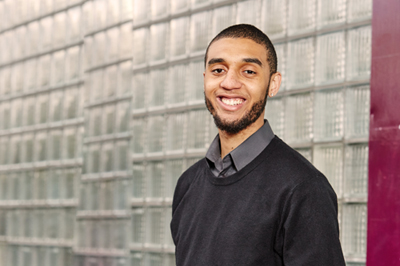 Westway Trust is a registered charity and social enterprise which manages and regenerates the land below and around the Westway flyover providing facilities, services and opportunities to benefit the local community.
Working with a range of partners and young people themselves, Westway will explore how local cultural infrastructure can support young people's skills development and progression in West London. In partnership with vInspired, young people will receive mentoring and experiences to enable them to design creative social action programmes for the benefit of the wider community.
Getting Ready Dance
How can youth settings respond to demand for high quality dance provision, and get young London dancing?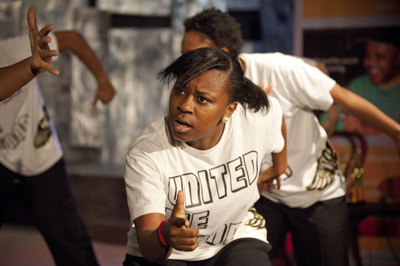 London Youth will support youth workers in 10 youth centres to develop the skills and confidence to work alongside professional dance providers and organisations.
As a result, 300 young people will experience high quality dance opportunities over the two years, with the ambition of creating longer term relationships between informal settings and creative providers.
Music for Change
How can creative activity in early years settings prepare the under 5s for starting school?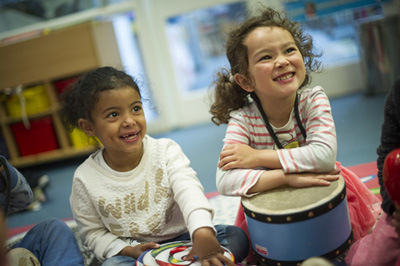 Delivered across seven nurseries and two children's centres, the project will deliver weekly music sessions aimed at improving the learning, skills and abilities of children in the most challenging circumstances, focusing specifically upon speech and language development.
Evaluation will be coordinated by research partners from the UCL Institute of Education and Roehampton Universities.
Early years is a key area of development for cultural education in London. We believe in the potential of this project to influence health and education agendas and therefore open up future public sector commissioning opportunities for the cultural sector.
Creative Croydon
How can we ensure young people's voices are heard in decision making?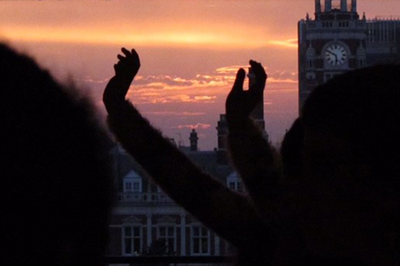 At the centre of Creative Croydon is a group of Young Ambassadors. Over the two years of the programme, Creative Croydon will work with this group to celebrate and platform creative opportunities and talent in London's largest borough.
Ultimately working towards the development of a cultural hub, a new partnership between creative and youth organisations, a group of skilled young people and key local decision makers will emerge to share information about local need and opportunities with young people's voices at the heart of decisions.
Vidisha, 18 from Merton (member of Youth Challenge Group) says:
'I wanted to get involved with the Youth Challenge Group because I personally had amazing experiences with arts education in London through funded platforms like Roundhouse and these helped me enormously in my arts knowledge and career and also socially, and I wanted to be involved in discussing ways to expand these for others too around London. I feel it could really help young people in London get a firm foot into the creative industries if more opportunities become more accessible for everyone, and I want to be involved in helping repeat the experience I had for other people.'
Stella Barnes, Director of Participation at Ovalhouse:
'Ovalhouse is delighted to be a partner in the Cultural Education Challenge. We believe young people need to see people like themselves both visiting and working within our arts and cultural organisations before the cycle of exclusion is broken. The Cultural Education Challenge will provoke a step-change in the practices of our arts organisations, encouraging them to be more inclusive and representative of the cultural and social diversity of young Londoners.'
Steve Moffitt, Chief Executive of A New Direction says:
'While the levels of funding are relatively modest given the enormity of the task ahead in ensuring all young Londoners have equal access to the best of arts and culture – the commitment from the partners to address the challenge by bringing in 100% match funding is staggering, and we think a real model for sustainable partnership working in the future.'
A New Direction will be inviting further applications into the Challenge in Autumn 2016, with around £200,000 available during this second round.
For more information go to www.culturaleducation.london or contact Steve Woodward or Corinne Bass
---
Notes
Blog image credit: Sarah Ainslee for the Barbican.
Homepage image credit: Paul Grover c Creative Futures
What do we mean by 'Cultural Education'?
Cultural education is defined in the Government review of cultural education as opportunities to engage with one or more of the following - archaeology, architecture and the built environment, archives, craft, dance, design, digital arts, drama and theatre, film and cinemas, galleries, heritage, libraries, literature, live performance, museums, music, poetry and the visual arts.
Infographics of key challenges and themes
Six infographics produced by A New Direction through its research programme, to highlight the key themes behind the Cultural Education Challenge. Download here
About the decision process
The successful initiatives above were chosen from 45 applications from partners across London.
The application process had two phases. Firstly interested partners were asked to submit an expression of interest. A shortlist of 11 partnerships were then asked to submit a business case for their initiative, and invited to interview.
Decisions were made against application criteria taking advice from the Challenge Group and Young Challenge Group (the central advisory groups at the centre of the Challenge) and in conjunction with Arts Council England.
The interview panel comprised the chair of the Challenge Group, Anita Kerwin-Nye, a representative from the Young Challenge Group, and three members of the A New Direction team.
---
[i]State of the Nation Report 2013 Social Mobility and Child Poverty in Great Britain
Two – Cultural Capital Quantitative Survey 2014. A New Direction.
Three – Cultural Engagement by Young Londoners, 2013, Catherine Bunting