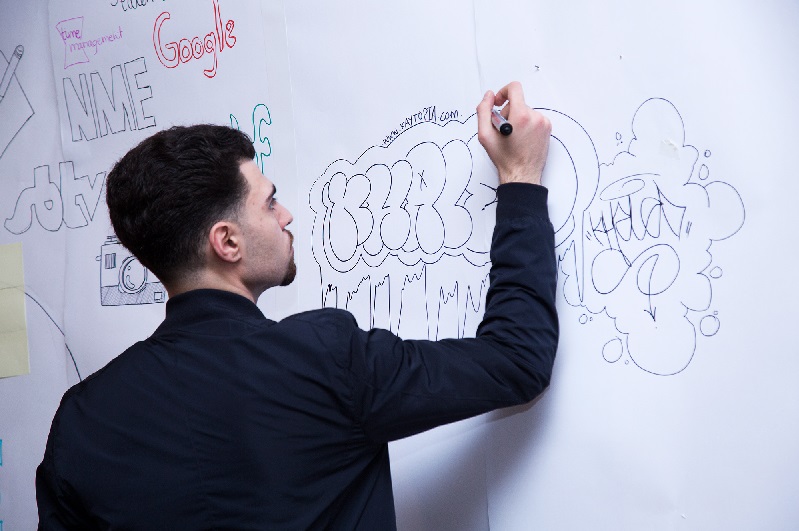 (Picture credit: Andy Hughes)
London Ambition is a great new resource which aims to connect schools with professionals to provide career advice for their students. We asked Alex Godbold, Projects Officer at the GLA, them to explain a bit more about it…
---
Too few young people are currently receiving good careers support and adequate work experience while in education. Fewer employers are recruiting young people, and when they do, they find that many are not prepared for the world of work. We know that the creative industries are vitally important to London's economy, yet career pathways and progression in the sector remain a mystery to many.
With some fantastic offers already out there for young Londoners, there is a need to support all schools (not just those in the know) to navigate this busy marketplace. More organisations too, need to reach out and reach further across the capital.
How is the Mayor addressing the problem?
The London Ambitions Portal is a new website which makes it easy for schools, colleges and employers to connect. It's a great way for teachers to explore the careers that London has to offer – from Reception all the way to Year 13. It's also a great way for organisations to share their opportunities for young Londoners; from fantastic school trips and workshops, to internships and work experience. Already over 250 schools and businesses have registered for free on the Portal, with more taking up this great offer every day.
How can people get involved?
If you're a school or college, this is your chance to see just how much London has to offer. For primary schools, it's all about broadening horizons; giving you access to top quality resources, workshops and trips which will leave even the youngest Londoners feeling exciting and inspired about life beyond the classroom. Secondary schools and colleges, on the other hand, can explore a range of opportunities to ensure their pupils are prepared for the world of work - from work experience, to careers fairs and apprenticeships.
If you're an organisation, we want you to get involved and help shape the conversation about creative careers in the capital. Whether you're working with young people already or looking to connect, you can develop your team with new opportunities to engage with your local community and build sustainable links with local schools. Whatever your offer, you can help inspire a passion for your sector and ensure that a career within the creative industries is a viable and exciting pathway for all young Londoners.
What next?
Click here to sign up to the London Ambitions Portal. It's completely free to use and easy to get connecting.
Contact alex.godbold@london.gov.uk to learn more about London Ambitions and how the Portal could support your organisation.