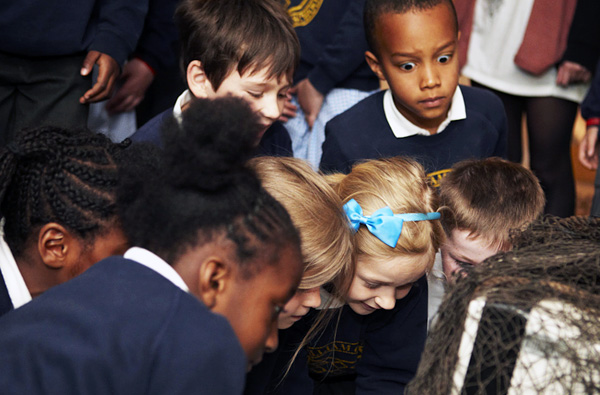 (Credit: Simon Way / Punchdrunk workshop from Beneath the Streets - part of The Biggest Learning Opportunity on Earth 2011)

Artsmark is Arts Council England's flagship programme which enables schools and other organisations to evaluate, strengthen and celebrate their arts and cultural provision. It is delivered by Trinity College London, and A New Direction drives participation in London.

There have been a number of changes to the programme this year, including the introduction of an Artsmark network, and a rolling programme for applications, meaning that schools can submit their application at any time until the end of the academic year.
Artsmark Support Taster sessions
Round 13 of Artsmark will open for school applications in January 2013, and A New Direction will be offering Artsmark Support Taster sessions for schools in the spring term – more details will be available here from November, with full details announced in our January schools mailing.

Artsmark website updated
The Artsmark website has recently been updated and now includes criteria guidance along with information about face-to-face training and other opportunities offered by Trinity's new Artsmark network.

Schools - join us on twitter at @AND_schools