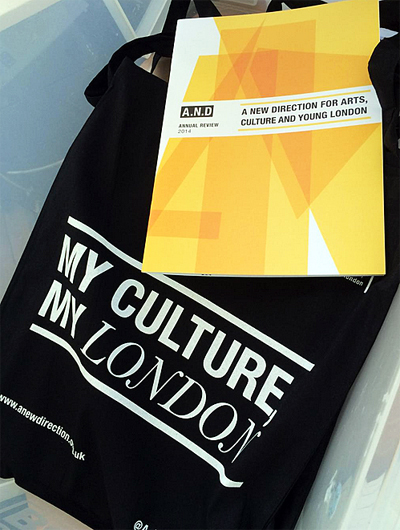 My Culture My London has evolved into a 2 year commitment to help 11-15 years old Londoners understand there is creativity inside them. No mean feat by anyone's standards.
Our ambition is to deliver 5+ projects in the first year that deliver simple, primal experiences that help them to get their creativity out.
To get our first project off the ground we collaborated with the clever folks at Young Creative Council to host Bang Bang 2. Essentially, an open call to all young creatives to come down to our event in Shoreditch and help us to answer the brief...in one evening.
Oh what a night! 50 young creatives joined us to do just that. We had second and final year students alongside first jobbers all keen to work on a juicy live brief and looking to make new connections.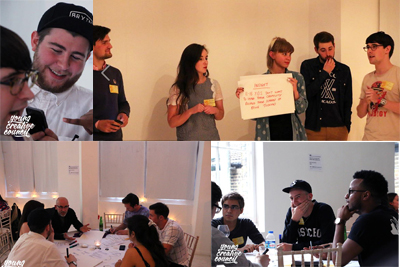 After a 15 minute briefing they split into 8 teams and alongside 6 fellow strangers got stuck in. And after a mere 1.5 hours they presented their best idea to the committee – Shaun McIlraith (Joint Global Creative Director iris Worldwide), Simon Poett (Executive Creative Director at Tribal Worldwide DDB) and us at A New Direction.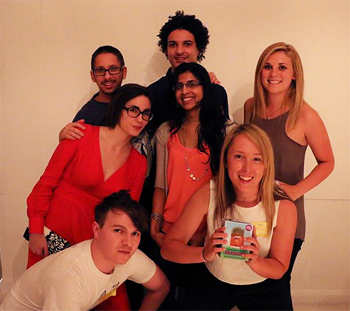 We were really impressed with the quality, scale and integrity of the ideas presented. As well as the abundance of energy and enthusiasm. We awarded a winning team and two runners-up teams: three ideas that all show promise. All 8 teams shared some great thinking. And we're pretty sure some of those ideas will make an appearance in the future.
So what's next?, you may be thinking. We're busy fixing some dates with iris to develop the three ideas further. The teams who came up with the ideas will be invited into iris to work with Shaun and iris's junior creatives to move the thinking forward. From there we'll select one idea and polish it until it's ready to go. More news to follow!
(Images credit: Young Creative Council)
---
For more information about My Culture My London, go here