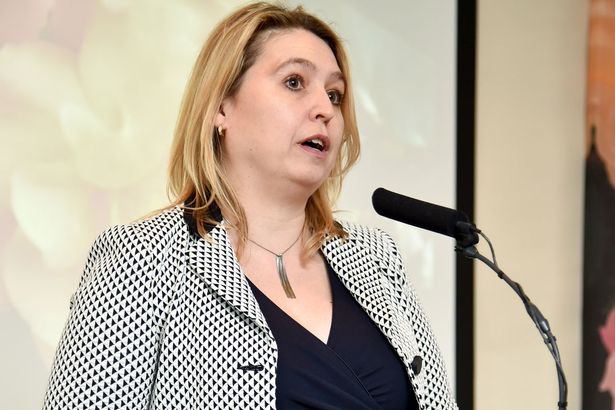 Picture credit: The Mirror
This week saw the maiden speech from the newly appointed Culture Secretary, Karen Bradley. Arriving in the post at a time when debate around the value of culture in education, and indeed in British society as a whole, continues to be a hot topic, many would agree that she does not have an easy task ahead of her…
It was encouraging to hear in the speech then that 'culture, media and sport are all key parts of the Government's overall industrial strategy'. Particularly welcome was her commitment to 'working closely with the new Education Secretary Justine Greening to make sure that no child is left out of this country's magnificent and extraordinary cultural inheritance,' and her acknowledgement that 'people from disadvantaged backgrounds are poorly represented in the artistic professions.'
But what are the plans to combat this?
In the speech she announced a host of new programmes and schemes aimed at ensuring everyone in society has access to arts and culture. There will be a 'plethora of projects designed to help everyone, no matter what their background, to thrive' which will be handled by the Office for Civil Society (which DCMS has now assumed responsibility for), and aside from the OCS projects there is a new initiative which focusses on education; namely the Cultural Citizens Programme.
Originally announced by David Cameron in January 2016, the Culture Secretary has now revealed more details about what the programme will entail:
'It will be led by Arts Council England, with support from Historic England and the Heritage Lottery Fund.

We are going to begin running pilots from next month, with 600 disadvantaged young people. The idea is to provide fun experiences that increase confidence and lead to permanent engagement.'

A New Direction are very pleased to be working with the Arts Council to deliver one of these pilots in Barking and Daggenham, read more about this here. The 'fun experiences' mentioned will be comprised of things such as free visits to local plays, behind the scenes access to museums and galleries, and exclusive trips to world class venues, so the young people involved develop a lifelong love of the arts.
As mentioned above, the announcement of these programmes will likely not be enough to silence the discontented voices who argue that the arts are continuing to be devalued in schools. This issue can't be mentioned without also mentioning the EBacc. After a petition to include expressive arts in the EBacc reached over 100,000 signatures, forcing ministers to debate the issue in parliament, sides are still very much divided within government, and only time will tell whether the exclusion of arts subjects will have a negative impact on wider education. Recent figures have shown a decline in the take-up of arts subjects at GCSE has increased though, and equally worrying is the gender gap which also appears to be developing.
Interestingly however, as detailed in one of our recent blog posts, Ofsted have pushed against the constant focus on the EBacc as being to blame entirely for low uptake, suggesting instead that the curriculum and teaching at KS3 is all too often 'flat' in schools. They continue to assert that for a child to receive a great and well-rounded education the arts must play a part, but this is not the perception of many teachers.
Whatever your view, we can all agree that the Cultural Secretary's renewed focus on cultural education, alongside the announcement of programmes such as Cultural Citizens, can only be a good thing. It is now our job as members of the cultural and education communities to help young people make the most of the new opportunities provided, and find a way around any barriers which may arise. We at A New Direction look forward to the challenge.