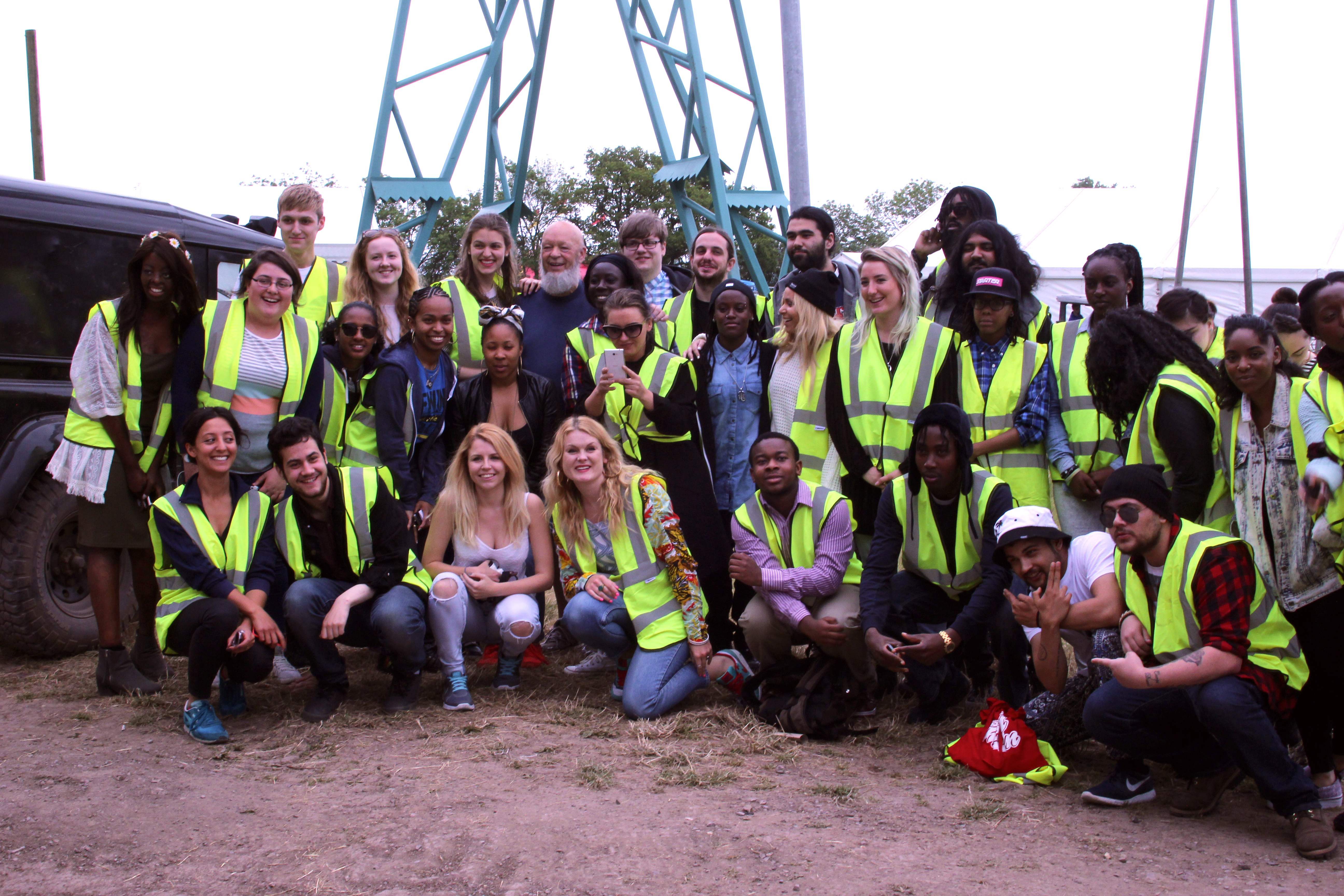 2015 has been a very hectic, yet enjoyable year for all of us at Create Jobs and we have plenty to be proud of.
This year we are happy to report that we had direct contact with 687 young people including 72 in paid jobs, 70 in work experience, 84 mentored and 196 in employability bootcamps, just to name a few.
Within our 6 day bootcamps that we delivered on behalf of CC Skills and the Mayor's Office, we covered pre-employability training for creative industries, CV and cover letter workshops, mock interviews and 1-2-1 advice and guidance. The feedback we received from these bootcamps revealed that 100% of participants had a better understanding of employment opportunities, 90% came away with a stronger CV and understanding around applications and 90% also felt more confident applying for job opportunities.
Alongside these camps, we set up two very brilliant Mayor's Fund for London Creativity Works programmes: Festivals and Panic! Both were massive successes and thoroughly enjoyed by everyone who took part. The Creativity Works programmes are 10 week accredited courses that give young adults the opportunity to get experience in their interested fields, network with successful artists and employers, and achieve an Arts Award Silver qualification. We are incredibly pleased to say that through Creativity Works, we are making up 7% of all Arts Awards received in London this year. We are exploring how to weave Arts Award Gold in for 2016!
The Festival programme included a guided bus tour of Glastonbury with founder Michael Eavis, gaining a once in a lifetime insight into one of the biggest and most loved festivals in the world. A video showing the great experience we had at the Festival can be found here.
"I didn't know what to expect- as I was a bit adrift- but it's been amazing! I've learnt so much, and I feel like we've been on a journey"

Jordan (Creativity Works: Festivals)
The Creativity Works: Panic! programme underpinned Create London's Panic! What happened to social mobility in the arts. The programme was launched with the unveiling of a national survey to over 2,500 artists and creative practitioners. Here are some of their headline findings:
88% of our respondents working in the cultural industries have worked for free at some point in their careers.
38% of our respondents working in the cultural industries do not have a contract.
On average men working in the cultural industries earn 32% more then women working in the sector.


The festival itself included a ten day festival consisting of music, film and debate dedicated to the preservation of UK arts. The line-up included established and emerging artists and concluded with an evening of music at Oval Space. Two blogs written by Panic participants, can be found here and here.
With such low diversity in the arts and creative industries more widely, the Creativity Works: Panic! programme sought to challenge the status quo. Of the 26 young adults on the programme, 85% were of BME background, and 13 are non-graduates considering apprenticeship opportunities rather than university. When you compare this data with London which has 40.2% BME, and more locally to us in Newham at 71% - the creative sector really is lagging far behind with 8.9% BME representation. Programmes like this are showing that diverse young Londoners are talented and ready to work in our sector!
"Things I got from Create Jobs were expanding my contact list, meeting great people and gaining work experience in a good company"

Brayan (Creativity Works: Panic!)
We also had the chance to team up with 1Xtra and their Playlist Visualised segment. A group of young designers came up with a visual interpretation of the 1Xtra playlist. The wonderful designs can all be found here.
2015 has been a great year for us and as a whole we've been able to work with some incredible companies, some of which our young adults have had the chance to work with too. These include The Barbican, V&A, House of Illustration, PF Events, Somerset House, Whitechapel Gallery, Time Inc, Protein, Tech Up Nation, and Somethin' Else (who were so great at helping us create these podcasts!!).
We'd like to say a huge thank you for everyone who has worked with us and got involved this year. It's been a great one and we hope to have an even better one next year. From everyone at the Create Jobs team: Season's Greetings!