A New Direction led the education programme for Brent London Borough of Culture 2020, focusing on supporting educators across the borough during a year of challenge and change
Following the creation of the ABC of Brent resource developed with Brent educators, support was delivered through online meetings and the online Teams channel for Cultural Leads and Champions during lockdown.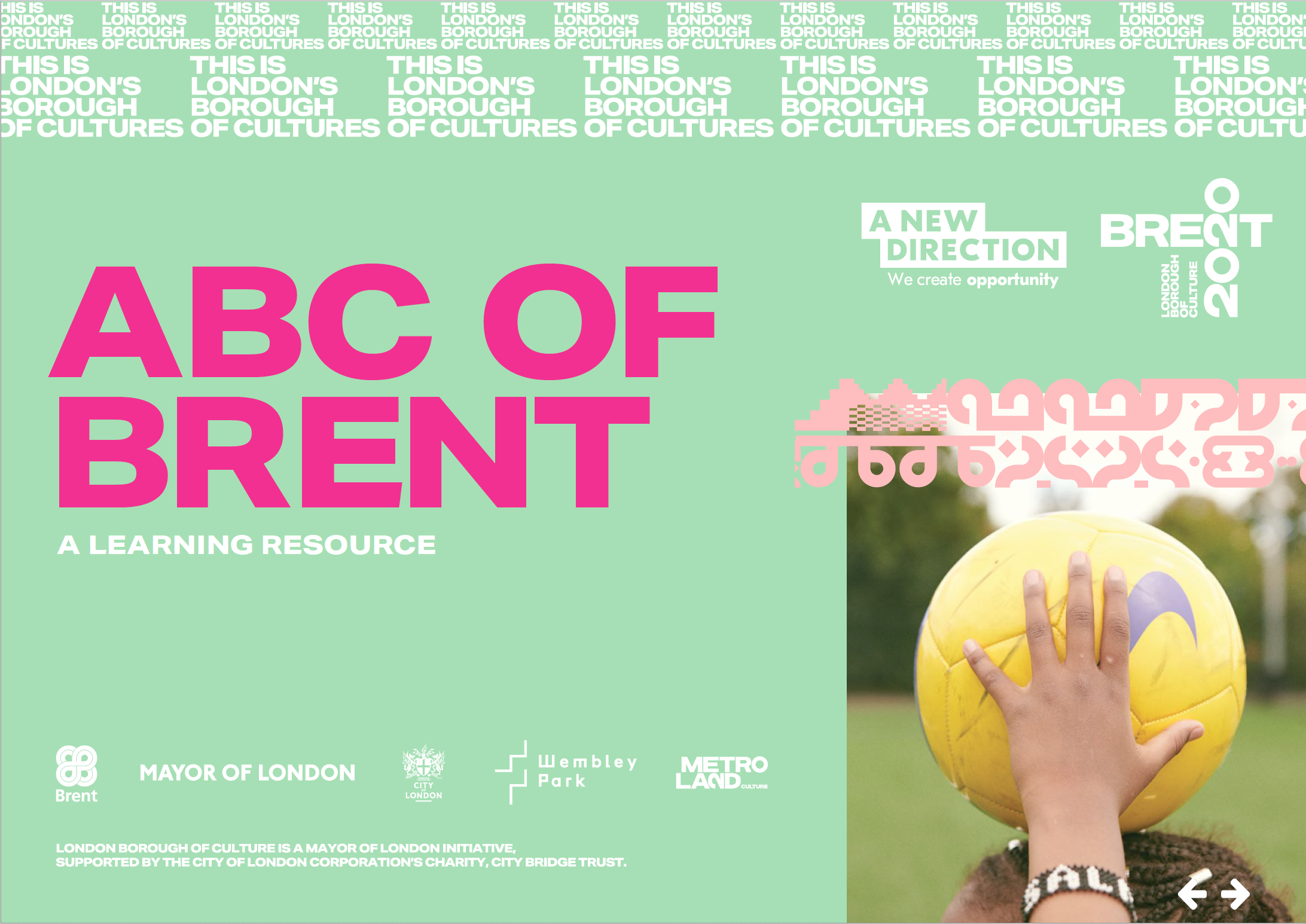 On 01 December, educators from across Brent came together for an hour-long online session where they worked together to create a book commemorating Brent's year as London Borough of Culture.
Led by B+A, facilitators guided participants through their BookInAnHour method – a strategy they've devised to get people working intensely, creatively and collaboratively. They've previously run this session with some of the world's biggest companies and brands, including Barbican, Nike, Manchester International Festival and Nestle.
We will be sharing details of the book in the new year.
This year I've gained a better understanding of how to support parents with educating their children at home. We've had to pivot, creating and sending homework via email to families.
I've loved introducing my children to Mahogany Arts, and one particular child called Max was put in touch with them 10 years ago. His contact with the organisation has built his confidence to go to university, study ceramics, and he now works as an Artist and visits Mahogany Arts to help other children on their journeys.
65 cultural leads
---
58 cultural champions
---
335 individual educators took part in the programme from 120 different settings.
---
17 events (CPD, Networking, Leadership development programme)
---
891 downloads of resources
---