Tranformations
A case study of a Special School that worked with creative practitioners to develop a new school curriculum.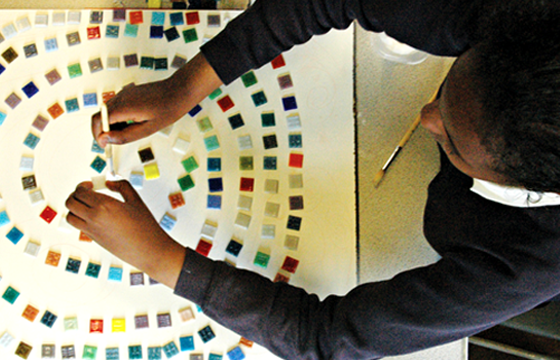 By Lucy Crompton, 2008.
This essay offers a description of a project in 2006/7 at Cambridge Special School in West London. The changes the school wanted to explore emerged from the need for a curriculum that suited the requirements of its students and overcame the challenges affecting pupils with different learning needs.
The project also needed to support staff who may have felt fearful of changes to the curriculum and reluctant to allow students to take risks.
With creative partners Sightlines Initiative, The Puppet Centre and Youth Poetry Network, the school explored the Reggio Emilia Early Years method of allowing children to have control of their own learning, and adapted it to a special school context. In this essay we learn that genuine consultation and partnership with staff team can help ensure that curriculum change is effective.