Staff Development and Learning
An essay that describes three creative projects that supported staff development and increased the quality of teaching in schools.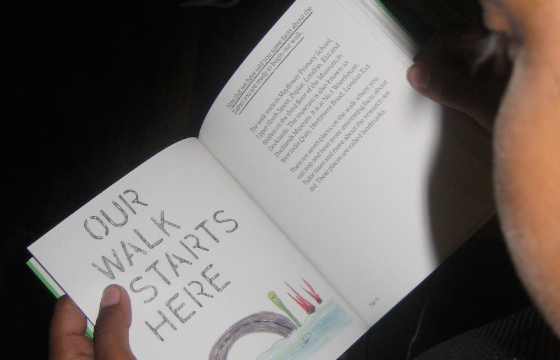 By Hannah Wilmot, 2011.
This essay focuses on three schools in the 2008 to 2011 Change School Programme (a three year Creative Partnerships programme that embeds creative working in schools to support an element of school change), that supported considerable staff development, increasing quality teaching through embedding arts and creativity in the classroom.
Different CPD methods are described: In one primary school a 10 week phased approach was initiated where the artist delivered lessons then took on team-teaching with teachers, and in the final stages the teacher took the lead role with the artist assisting only where necessary. In a secondary school peer support 'learning communities' were established facilitated by creative practitioners, and in another primary school artists took on joint planning and mentoring with teachers.
Teachers gained specific arts-related skills and creative teaching skills which include risk-taking, creative problem solving and trying things out where the outcome isn't always certain.