Creative Partnerships Mentoring Programme
An evaluation of the learning outcomes from a cross-sector arts and education mentoring programme.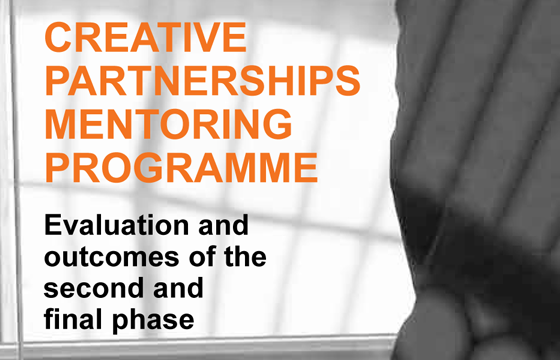 By Arts Inform, 2005
This evaluation report assesses the progress and the outcomes of the 2004-5 mentoring programme for teachers. Arts Inform were commissioned by Creative Partnerships London East and London South in 2003 to develop a CPD programme pairing teachers with a professional from the creative and cultural sector to develop their skills in four main areas of practice: fundraising, communications, project management and partnership strategies.
The document makes recommendations about forming mentoring relationships and articulates the benefits of the partnership for both the mentor and mentee.
These partnerships developed further understanding of the practices of both sectors and the different ways of working together to meet specific needs.
In addition to the evaluation report, four case study essays written by the mentors and mentees present the range of learning and experiences during the programme.