Somerset House, 23 October 2013

A New Direction's annual schools conference took place this year at Somerset House in central London. Over 100 teachers and local authority and music hub representatives came together to explore the value of the arts in education, and discuss how schools can maintain the importance of their arts and cultural provision in the face of the many changes taking place at the moment.

Read a blog by AND's Holly Donagh, summarising the day here
Resources from the day are now available to download here:
---
Keynote speakers
Professor Mick Waters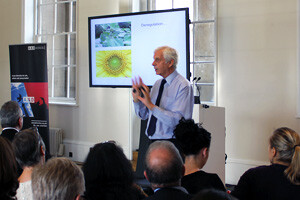 (Unfortunately we are unable to share Mick Waters' presentation due to permission restrictions around some of the photographs included.)
However, Mick referenced the following Ofsted reports in his presentation:
Making a mark: art, craft and design education 2008-11.
Music in schools: wider still, and wider.
Beyond 2012 – outstanding physical education for all.
Not yet good enough: personal, social, health and economic education in schools.
Mick also referred to the Henley Review of Cultural Education (this page also includes links to the government response to the review).
The Henley Review was followed by the Cultural Education plan.
---
John Dunford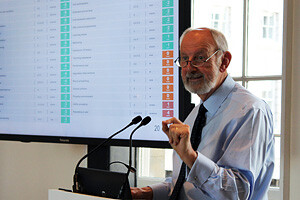 Download John Dunford Presentation (Pupil Premium)
John is the chair of Whole Education.
---
Jenny Sealey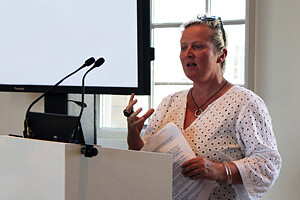 Jenny is the artistic director of Graeae Theatre Company.
As Jenny didn't use slides, there are none available to download.
However, Jenny mentioned the film All Eyes on Us, and you can view the film and download the teachers' pack here.
---
Workshops
Policy changes
Lizzie Crump from the Cultural Learning Alliance (CLA) did not use a presentation. Go to the CLA website for more information and sign up for the newsletter.
---
Embracing Social Media
Presentation by Julia Lawrence from London City Learning Centre
Download Embracing social media (London CLC)
---
London
The poem performed by Bridget Minamore at the event is available to download.
Download London by Bridget Minamore
---
Caterpillar
The poem performed by James Messiah at the event is available to download.

Download caterpillar by James Messiah
---
Artsmark
Download Artsmark for beginners
Our next Artsmark support will be via Discover Artsmark – a support session in every London borough. Reserve your free place here: http://www.surveymonkey.com/s/C8FH2TX.
---
Arts Award Bingo
For more information about Arts Award see here: www.artsaward.org.uk.
---
Dates for your diary!
Forums 2013/14 and Schools Conference 2014.
Next year's conference will be held at the British Library on 16 October 2014.
In the meantime, we will be holding four networking Forum events as follows:
29th January @ Sadler's Wells
20th March @ Museum of London
May – TBC
12th June @ Coin Street Conference Centre
Booking info will be available in November. Email maria.onyelekere@anewdirection.org.uk to reserve an early place.