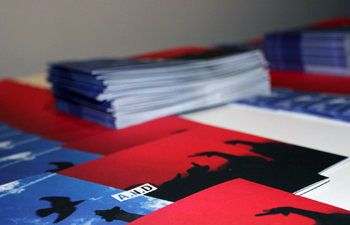 A New Direction is an organisation that exists to offer young Londoners access to arts, creative and cultural opportunities. We have a remit to develop connections and useful knowledge based networks across the culture sector in London as well as schools and education institutions. The Information Manager is a member of the Partnerships team and works closely with the Communications Associate to assist on the delivery of all aspects of the communications and research strategy.
This role is being put in place now to enable A New Direction to expand its networks and develop understanding of the cultural and education sectors in London to provide useful and timely resources to the sector that is in keeping with the core mission
The post will lead on the management of information, knowledge and research across the organisation
The post will help maintain up to date and relevant databases of contacts and networks, organise and develop appropriate knowledge resources online and off-line and lead A New Direction's corporate research programme under the direction of the Partnerships Director.

To succeed in this position:
You will have had previous experience of managing research projects and good communications skills to be able to present the research in a variety of ways.
You will be able to act as an advocate for the organisation at external events and to speak in public.
You should have a working knowledge of SPSS and Salesforce and the ability to meet deadlines, monitor a budget and achieve project objectives.
This role may suit an individual with previous experience as Information Officer, Research Analyst, Research Manager, Research Officer, Researcher.

About the role:
Location: London
Contract: 2 year fixed term contract
Salary: £29,000 – £35,000 per annum
Applications for this role have closed now.
We are committed to equal opportunities and values diversity in its workforce.

How to apply?
1) Download the application documents below
Download Information Manager Job Description
Download Application Form - Information Manager
Download Equality & Diversity Monitoring Form - Information Manager
2) Email your completed forms to info@anewdirection.org.uk
* Please note that the successful candidate for this post will be required to complete a Disclosure and Barring Check.