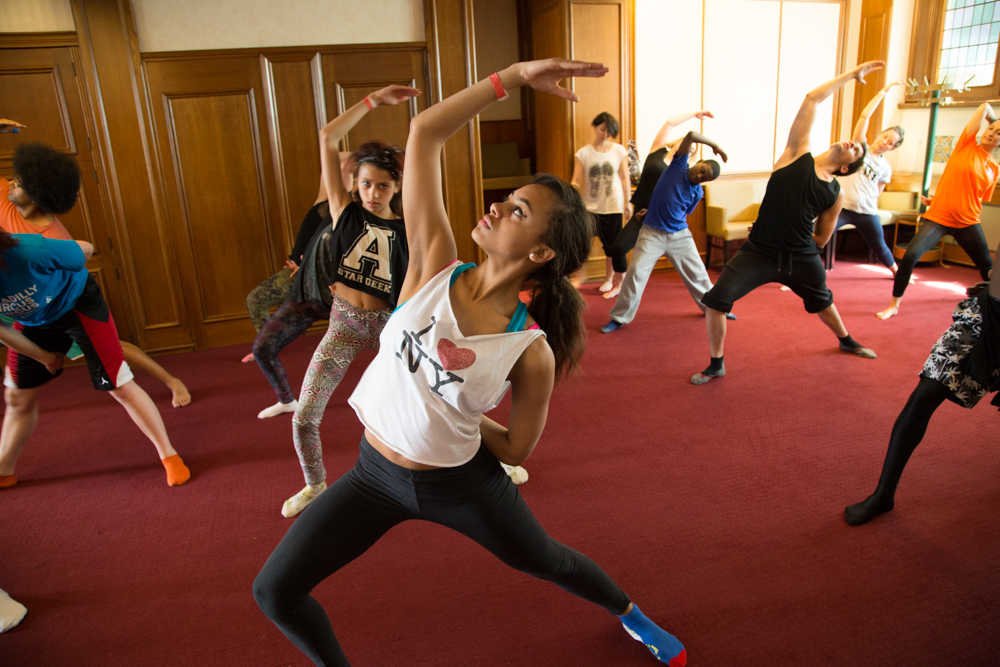 Image credit: Ed Stone

Recently published figures show that the UK's Creative Industries are now worth £84.1 billion per year to the UK economy. Published by the Department for Culture Media and Sport, these latest Creative Industries Economic Estimates reveal that the sector, which generates almost £9.6 million per hour, grew at almost twice the rate of the UK economy as a whole in 2014.
Amongst much celebratory discussion of these latest figures, both government and industry emphasised the important role that supporting young people's cultural and creative education may play in ensuring future growth.
A key part of supporting this creative and cultural education is understanding the nature of children and young people's engagement with arts and culture in the UK. In addition to research carried out by AND, one source through which engagement can be explored is the Taking Part Annual Child Report - the full dataset of which was released recently.
Commissioned by DCMS in partnership with Arts Council England, Historic England and Sport England, every year the Taking Part survey asks children aged 5-15 years old about their arts attendance and participation in a list of given arts activities. Young people aged 11-15 are asked about their engagement in activities undertaken both in and out of school. For those aged 5-10, interviews are conducted with adult respondents by proxy and are thus restricted to out of school activities.
When a summary of the statistics was released last summer, they revealed that almost all (98%) children had engaged in the arts in the year to March 2015. The results also showed that children engage regularly with the arts, with 89% having engaged in the week prior to data collection. Whilst, as the report states, these headline figures are 'very high' it is important to recognise that they represent the proportion of children who have participated in one or more arts activity in the given period. Examining the data in more detail reveals that levels of participation vary from activity to activity, with specific art forms such as dance and music experiencing drops in participation.
Reading and writing activities are by far the most common form of engagement with the arts for both age groups, followed by arts & crafts activities (76.6%) for 5-10 year olds, whilst for those aged 11-15 years old the second most common art form engaged with is film or video (81.7%). By contrast, rates of participation in theatre and drama activities were reported at 32.3% for 5-10 year olds, whilst music was only slightly higher at 36.3%.
The proportion of children and young people participating in dance activities was smaller still. Just 27.4% of 5-10 year olds and 36% of 11-15 year olds had taken part in a dance activity in 2014/15, marking a significant decrease from 2008/09 when figures were 43.1% and 51.9% respectively. As others have noted, these declining levels of participation have been largely masked by a steep increase in the number of children engaging in film or video activities which has meant that overall levels of engagement are more or less the same that they were in 2008/09.
To continue our aim of ensuring that all children and young people get the most out of London's extraordinary creative and cultural offer, including those that may go on to be the creative workforce of the future, it is important that we recognise and respond to the realities of current engagement.
To find out more about AND's upcoming INSET sessions, in which we highlight new uses and approaches to arts-led learning across a variety of artforms, click here.