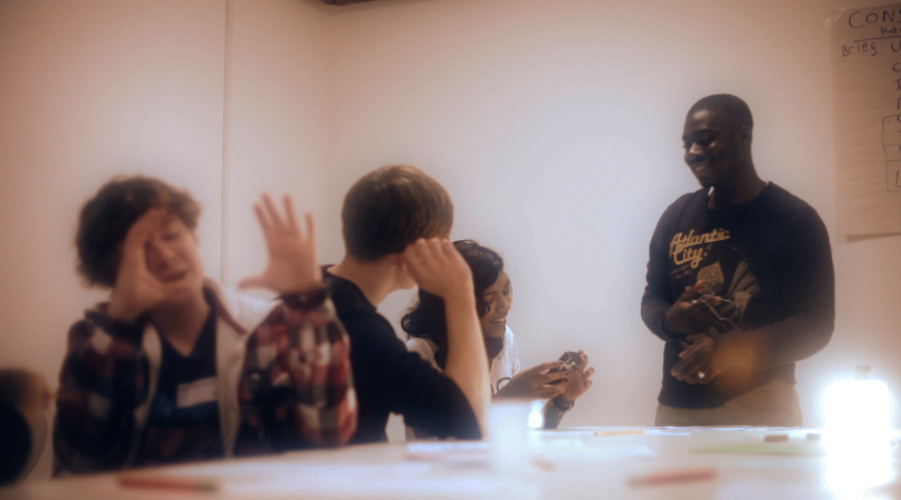 Overall, the capital is leading the way when it comes to secondary education. Since 2004 London schools have out-performed the rest of the country for achievement of 5 good GCSEs at Key Stage 4. 62% of the schools in London have achieved this benchmark compared to the England average of 58%.
This accomplishment was endorsed by Ofsted last year who judged that 75% of London schools are good or outstanding compared to 69% of schools across England.
Arts GCES
In terms of cultural engagement and development with the arts, A New Direction's research suggests that Independent schools are more likely to enrol students in arts subjects at GCSE.
46% of Independent schools who responded to the survey, reported that 81 to 100% of their total student cohort entering GCSE's achieved an A-C grade in an arts subject compared to 10.3% of maintained secondary and 25% of academies.
City of London, Islington, Richmond Upon Thames, Camden and Barking & Dagenham had the highest number of entries into arts GCSEs in London in 2011. Merton, Waltham Forest, Barnet, Croydon and Ealing had the lowest.
Unemployment, Neets and London skills needs
The other side of the picture reveals that London has high levels of youth unemployment: 1 in 4 young people aged between 16 and 24 is unemployed. This means that the capital has a 25% rate of youth unemployment, making it the joint highest in England, alongside Yorkshire and Humberside.
The diverse London boroughs of Southwark, Lambeth, Haringey, Baking & Dagenham and Croydon have the largest percentage of 16-18 year olds who are NEET (not in training, education or employment).
In a context where one in two jobs in London by 2020 will require at least degree level skills, the situation could be tough for young people in these boroughs.
Overall entry to higher education is high with the percentage of students in 2008/09 who entered an A Level or equivalent qualification going to or remaining in an education destination exceeding the national average. Brent, Ealing, Redbridge,Tower Hamlets and the City had the highest percentage of students going on to 'any educational destination'; according to this data.

On a related note, according to 2010 data, the borough of Sutton had more young people going on to Oxford and Cambridge than any other borough in London.

Download Educational Attainment across London Boroughs (619.37 kB Pdf)
To access the full set of infographics click here