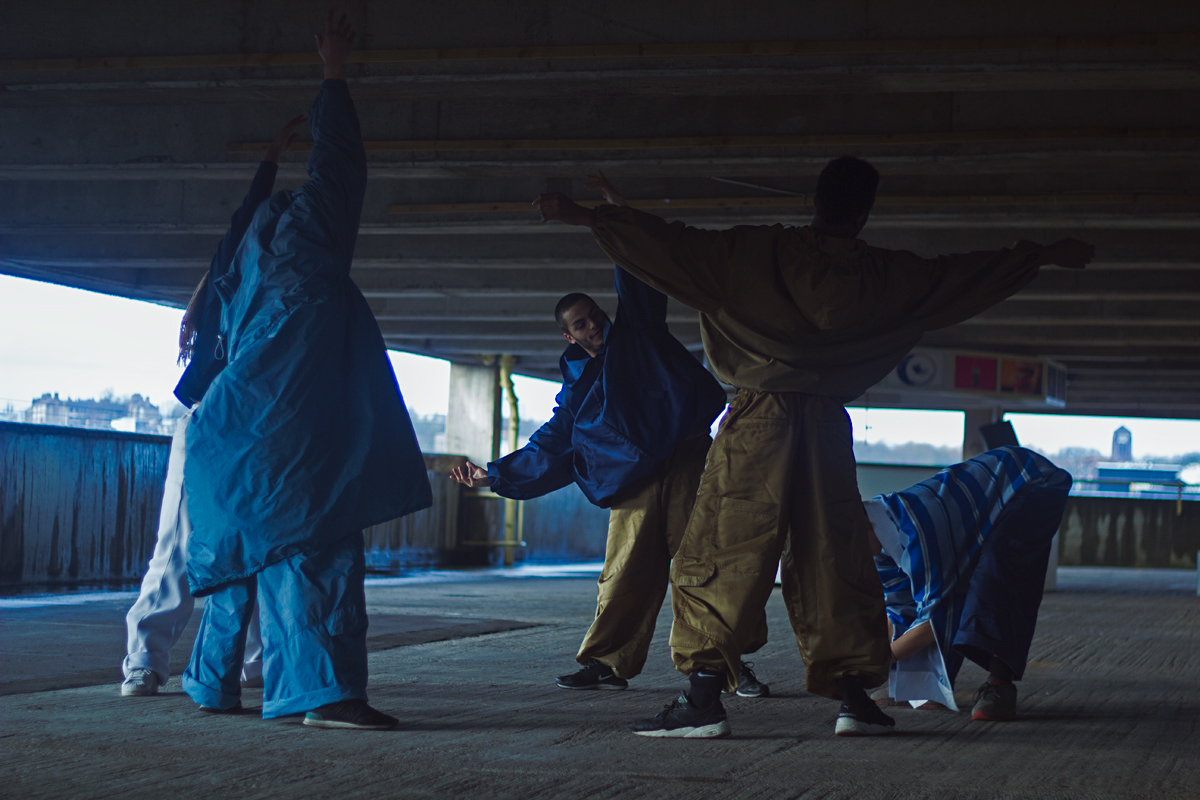 Picture credit: "Body Rites", 2016, Naomi Berrio-Allen. Photograph by Ian Davies
Having worked in the industry and been commissioned for my own film projects, I know how difficult it is for young filmmakers to get funding.
Prior to my role as Moving Image Project Coordinator at the ICA, I had most recently worked within the Development Team in BBC Arts. What attracted me to this role was the uniqueness of the STOP PLAY RECORD programme and what it offers to young people.
STOP PLAY RECORD forms part of a joint initiative between Arts Council England and Channel 4, which sees the Institute of Contemporary Arts lead a London Network in partnership with Chisenhale Gallery, DAZED, Kingston University, New Contemporaries and SPACE to provide a range of activities to develop young people's talent and enable them to work in the arts and creative industries.
Each year STOP PLAY RECORD supports the planning and production of 24 short films with young people aged 16–24 who are based in London. The filmmaking commission is a rare opportunity as it is open to all - regardless of whether you're an experienced filmmaker or have ambition to make your first short film.
The filmmakers work closely with one of the affiliated partners throughout each stage of production on tasks such as producing an updated synopsis, researching locations and outlining a rough budget. The Network is set up to offer guidance to each young filmmaker right up to delivery of their film.
Each film that is delivered then has the chance to be included in a new public broadcast series currently in development for Random Acts on Channel 4 or online. Working within the openly creative remit of a Random Acts film enables the filmmakers to express their ideas without the boundaries or creative restrictions which may be imposed on them otherwise.
The educational aspect of the programme introduces young people to different practitioners who work across moving image sectors. The programme is varied each month and relates to each stage of film production - ranging from sound design to script writing workshops and talks with filmmakers and artists.
Last October a group of twelve 16-19 year olds were given the opportunity to develop and produce a short film over five days. They were able to enhance their camera and editing skills and at the end of the week they had all produced a film ready for a film festival.
For me, the most enjoyable aspect of the job is working with these young people and seeing their progression as filmmakers and artists. Most of the filmmakers were used to working on films by themselves, however they were unsure of how to find a DOP or a Producer. This opportunity has given them the confidence to ask questions and learn in a very open environment, and their overall development has just been phenomenal.
The first year's filmmakers are a really fun and engaging group and many have made friends through attending the workshops and events. Each filmmaker will continue their association with the Network in upcoming years through a variety of forthcoming opportunities, and the films that have been produced so far are stunning - I can't wait for you to see them!
Applications are currently open for STOP PLAY RECORD 2016/17. For more information please see https://stopplayrecord.ica.org.uk/
---
Read about AND's INSET event for teachers on Visual Art and Film here.
Sign up to our Newsletter here.